Bitcoin (BTC) has just surpassed the $4,800 mark, reaching its four-month high. At the time of writing this article, the BTC price is sitting at $4,869.95, surging by almost 18 percent in one hour.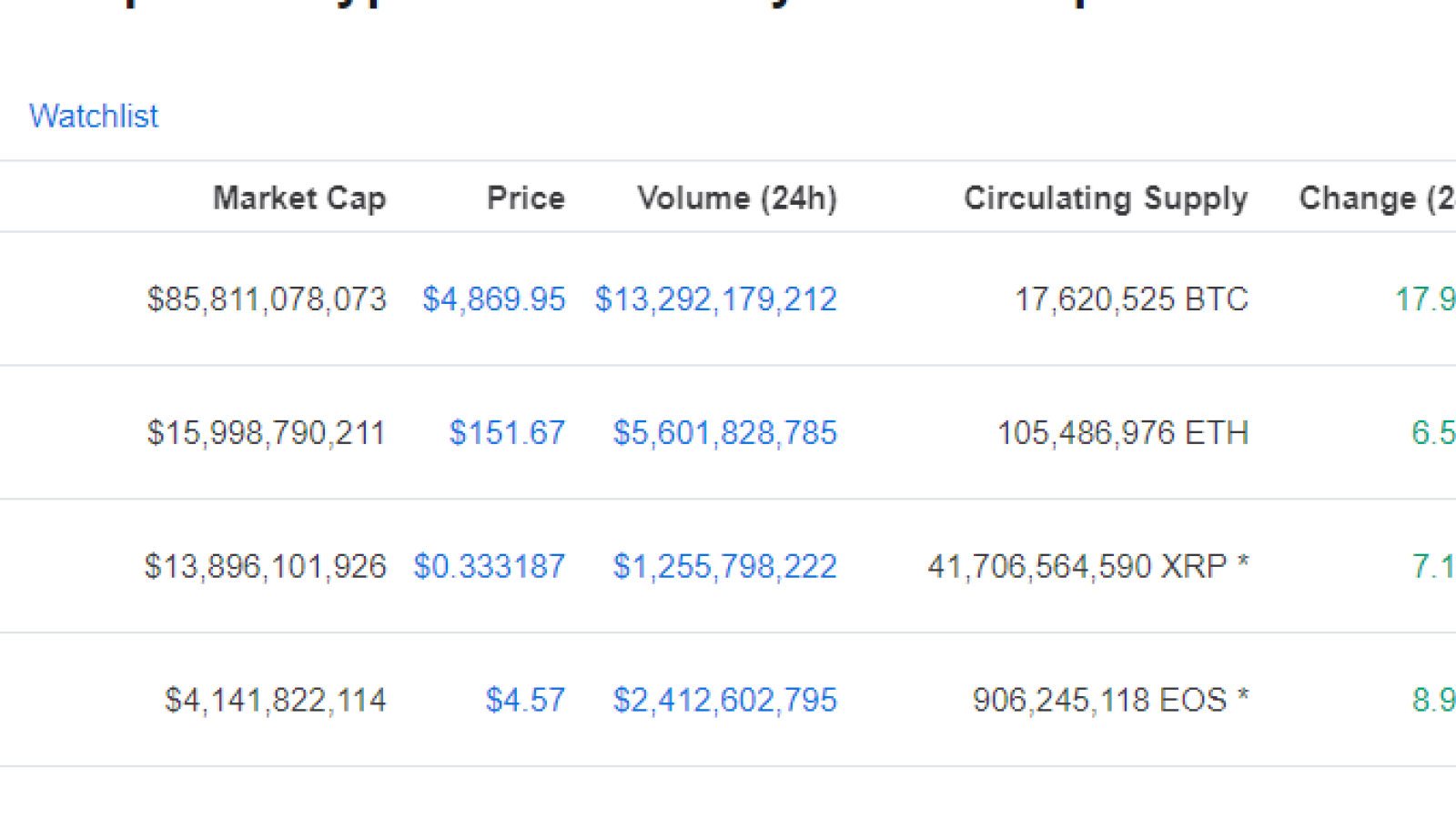 Not an April Fools' joke
As reported by U.Today, the number one cryptocurrency has experienced incremental growth during the first quarter. The Bitcoin price has managed to break above its 200-day moving average (MA) for the first time since March 2018.
The fact that its volatility reached the 2016 level was a precursor to another bull run. However, it is not clear what triggered such an unexpected surge. There are some suggestions that the price move was caused by a short squeeze on Bitfinex, so Bitcoin bulls shouldn't get too excited about that. If that's the case, the price will shortly correct itself back to $4,200.

Short squeeze on Bitcoin lead by @BitMEXdotcom

Should correct back down to $4200

But who knows. Bitcoin doesn't follow any rules!!!! pic.twitter.com/zTSmJgdsb0

— JP [ ₿⚡️] (@jpthor__) April 2, 2019
However, some cryptocurrency trading experts predict that it's not the end of this craze price surge, and there is a possibility that we could see Bitcoin touching $5,500 by the end of the day.
tbh this still looks bullish (also wtf this is the craziest 5 min chart I've ever seen)

Wouldn't be surprised if we push to 5-5.5k in the next 24 hours. pic.twitter.com/Pubvm8UToi

— The Crypto Dog? (@TheCryptoDog) April 2, 2019
Where Bitcoin goes, altcoins follow
As expected, such a rapid price increase turned the whole market green. However, Bitcoin remains the biggest gainer inside the top 10 with a double-digit price uptick.