It looks like Bitcoin and the cryptocurrency market are two different dimensions. Against the background of BTC's 12% growth, altcoins have become stuck at their levels for yesterday. Only Ethereum may be an exception from the rule, showing an almost 5% increase compared to its rate yesterday.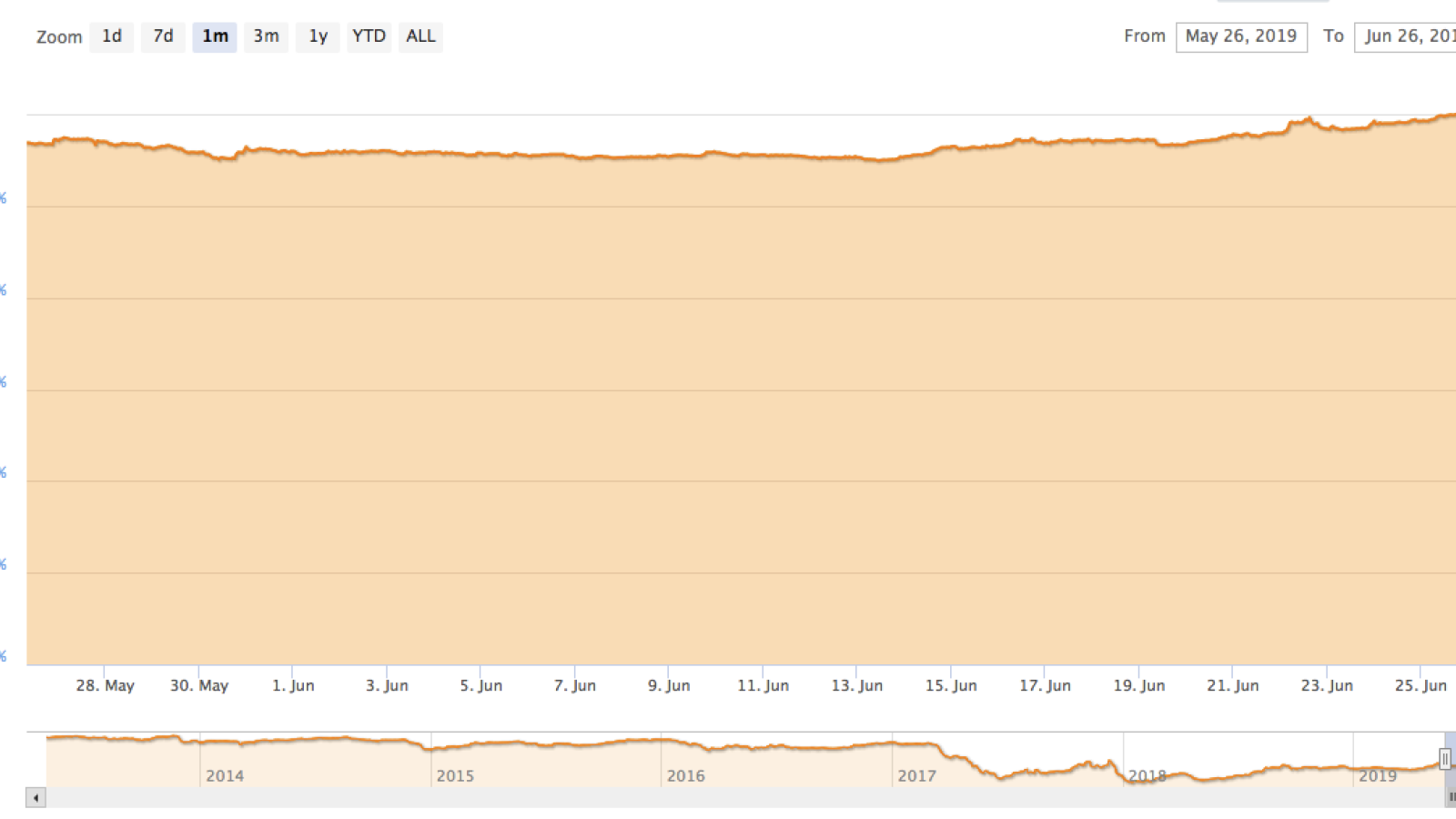 In this regard, the trading volume is approaching the vital $100 bln mark, and now the index makes up $94.9 bln. The dominance rate of Bitcoin also keeps increasing and constitutes 61.9%.
BTC/USD
The rapid price rise of Bitcoin continues, and it is not yet clear what can stop it. On the night of Wednesday, June 26, the price of the first cryptocurrency not only exceeded $12,000 but also came close to $13,000 (+ 13.5% in the last 24 hours).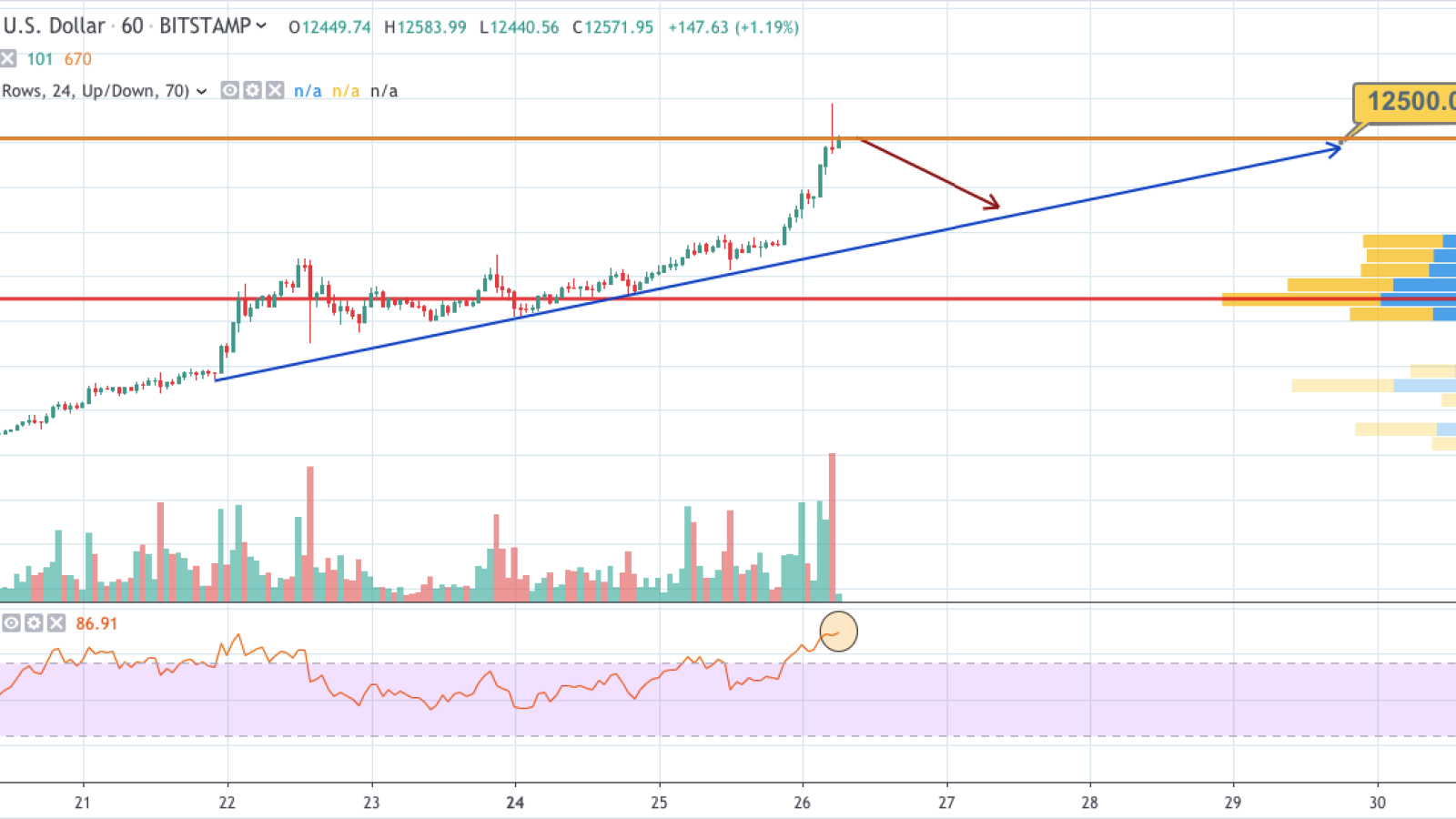 On the hourly chart, Bitcoin is looking overbought, confirmed by the RSI indicator, which has peaked above the 75 mark. One can also see a bullish wave since June 21, and the price might reach $12,500 again before any bearish tendencies appear. In a short-term scenario, traders might expect a rollback to the corridor of $11,600-$11,800.
The price of BTC is trading at $12,573 at the time of writing.
ETH/USD
Our recent Ethereum price forecast more than justified itself, as the asset has not just reached $320, but surpassed this mark and could peak above $330, where it is located now.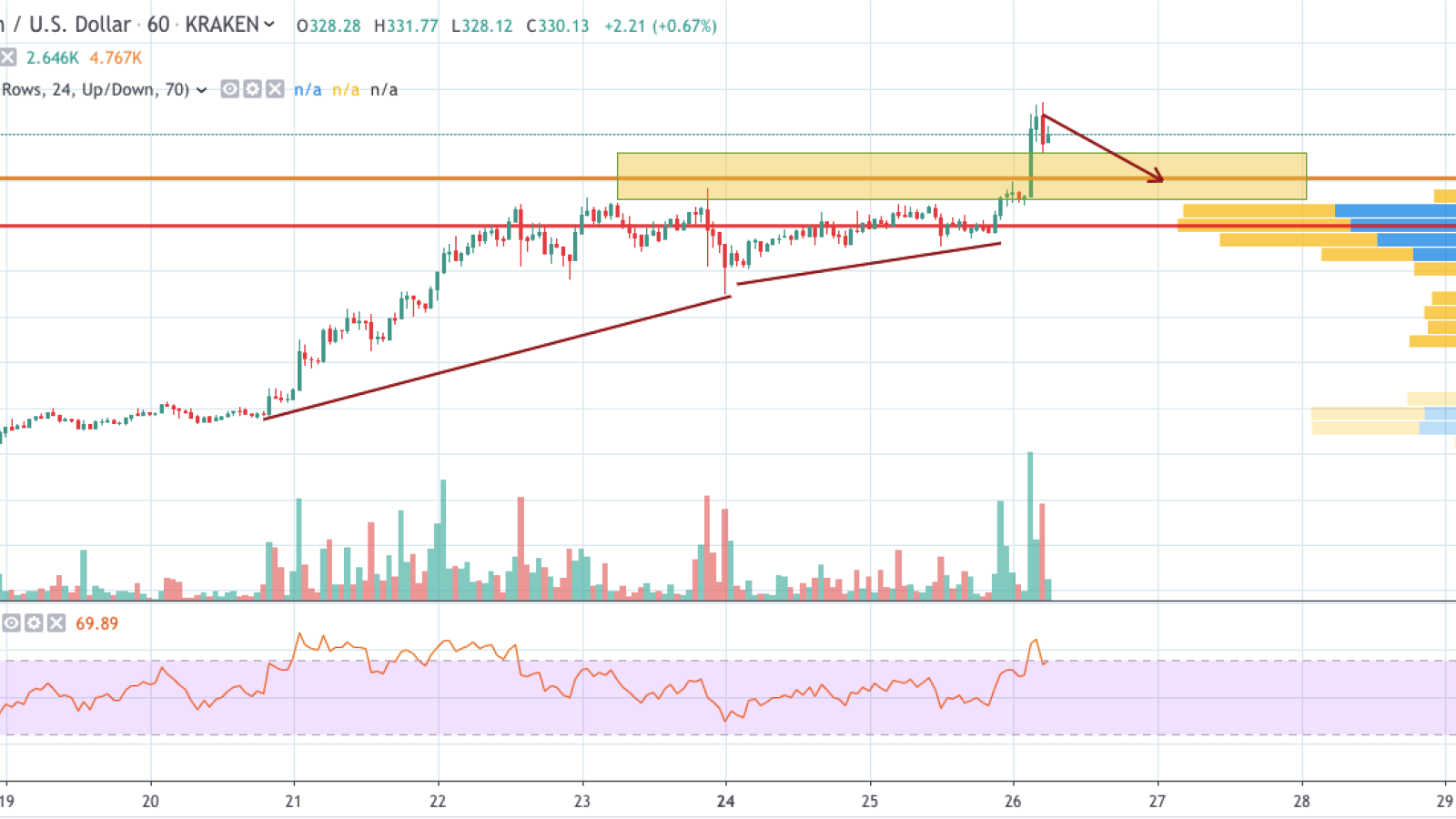 The chief altcoin is trying to keep up with Bitcoin, and it is succeeding in it to a certain extent. Analyzing the hourly chart, ETH jumped from $316 to $336 just in 1 hour. Respectively, traders might fix their positions, pushing the price to the orange corridor of $315-$325 in a few days. RSI pattern is at its maximum levels also indicates oversold of the asset.
The price of ETH is trading at $330.30 at the time of writing.
XRP/USD
Ripple, as well as Ethereum, keeps trading according to our prediction yesterday, locating in the range between $0.45 and $0.49. The price of XRP has almost not changed over the last day, increased by only 1%.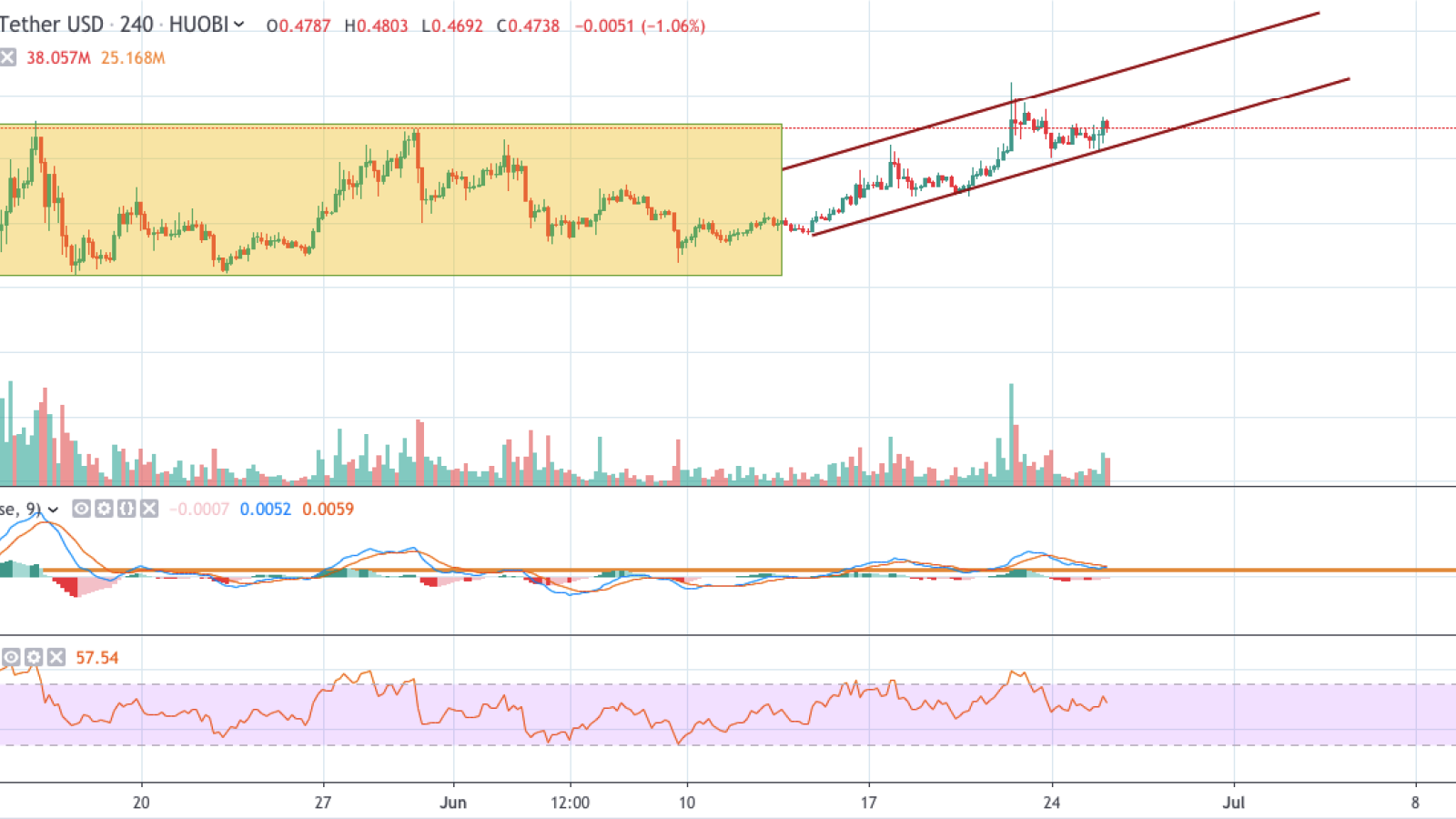 Analyzing the long-term perspective of XRP rate, it is seen that the general mood remains bullish, and the asset has all chances to achieve $0.50 in the first days of July. The following technical patterns back such a scenario. RSI is looking downwards, confirming the reluctance of buyers to leave the market. The MACD indicator is also about to get out from the stagnation and move higher.
The price of XRP is trading at $0.4742 at the time of writing.