Some members of crypto community now seem to get the value of Craig Wright's idea with the US Copyright Office and Bitcoin copyright registration – a Chinese citizen has filed an application, saying that she is the original author of BTC whitepaper.
Another 'fake Satoshi' on the horizon
On May 24, a Chinese citizen Wei Liu filed an application to the US Copyright Office to officially tell the world that she is allegedly the one who invented Bitcoin.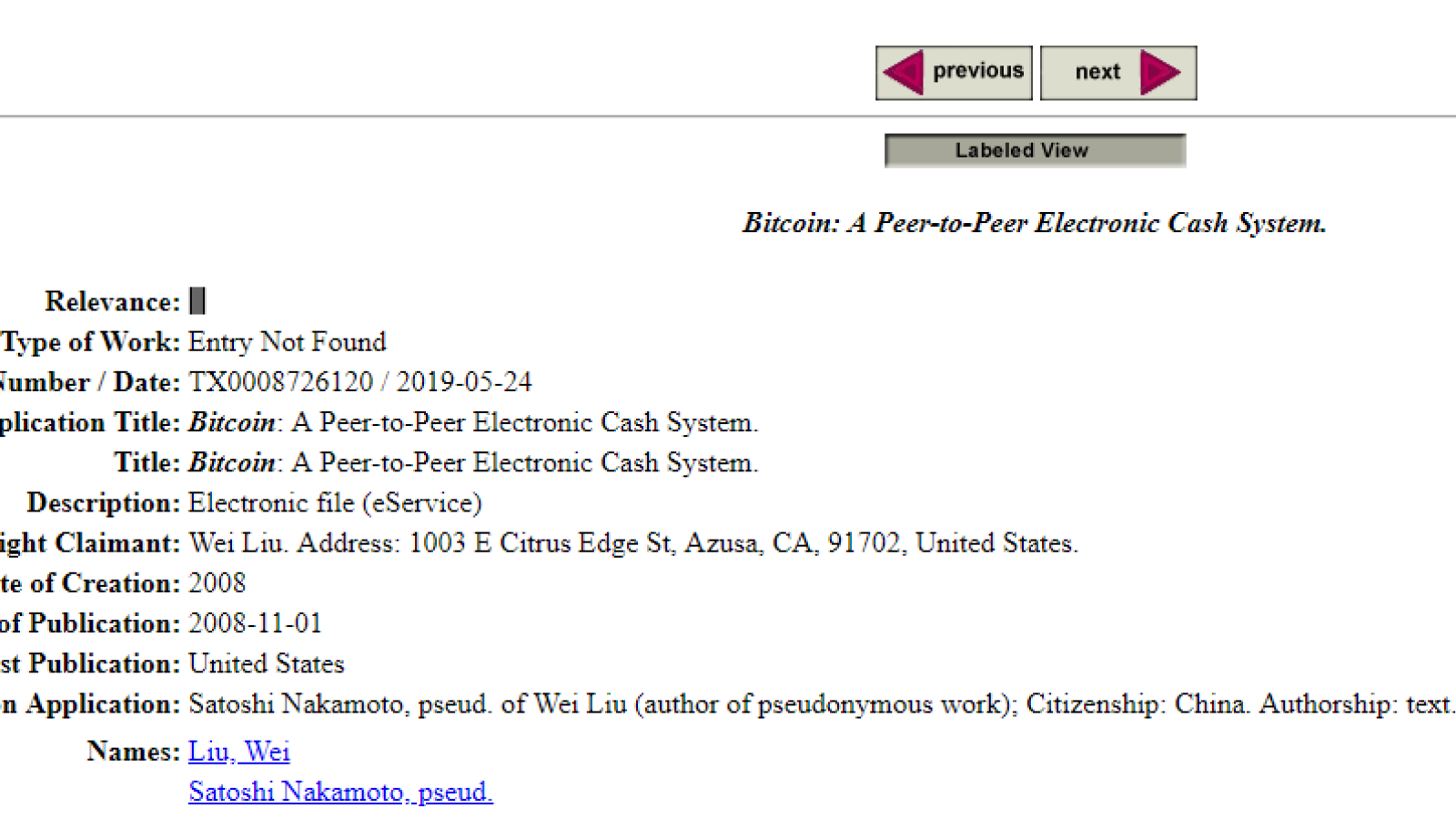 As claimed by Wei Liu, in 2008 she used the name Satoshi Nakamoto to write 'Bitcoin: A Peer-to-Peer Electronic Cash System' and published it as a text file on the web.
Craig Wright should now perhaps prepare to initiate a lawsuit against his new competitor. He was the first to file an application to register his copyright for Bitcoin.
Now, his assumed authorship of Bitcoin whitepaper can be challenged in court with the help of another contender.
Who is Wei Liu?
So far, there is not any precise information about who this person is. However, a woman with a similar name was the 'right hand' of the Bitbox crypto exchange co-founder in 2018.
Last year, Wei Liu was sued by Wanlin Wang, the co-founder, who claimed that Liu had claimed herself as the only company's shareholder trying to get hold of over $3 mln.