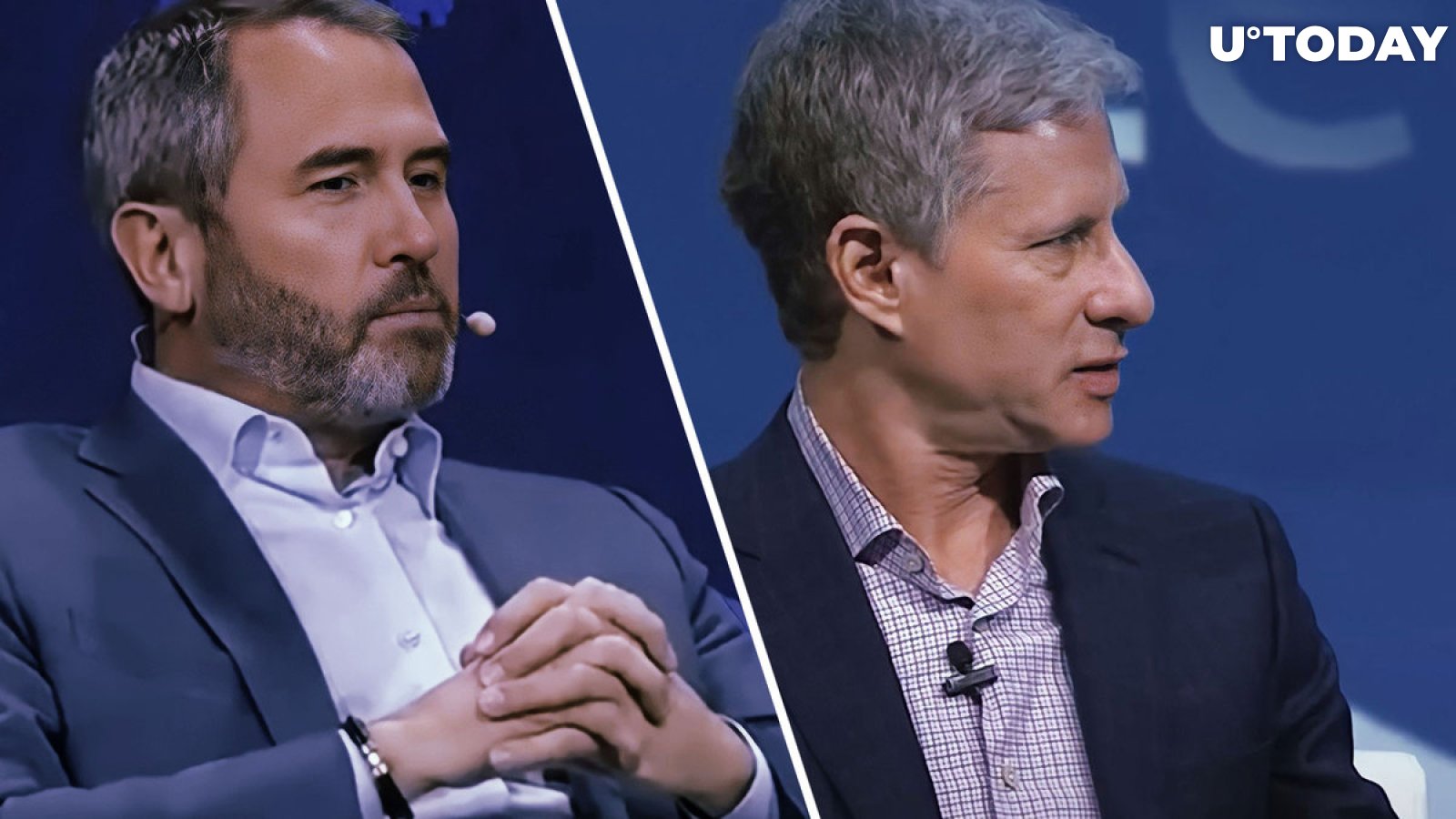 Cover image via www.youtube.com
Ripple fintech giant has appointed a new director as part of its management change. The former SVP and General Manager Monica Long, who has now been promoted to the position of director, first joined Ripple back in 2013, according to the company's press release published the other day, when the staff counted 10 people.
Ripple stated that Monica has helped the company to overcome manifold crypto winters and headwinds in the space, besides, her efficient work was crucial for overcoming the past 2022, the second year of the long-standing SEC-Ripple lawsuit.
Now, a co-founder of the company Christopher Larsen and its current chief executive Brad Garlinghouse shared on Twitter why they believe that the decision to appoint Monica Long as director was the perfect decision.
Garlinghouse and Larsen happy with new director
Unlike Garlinghouse, Chris Larsen, a co-founder and former CEO of the company, provided some substance to his praise, giving details of his former work together with Long.
He stated he has not only worked with Monica at Ripple since the day it started but they have also worked together at three different companies. He did not specify what they were, but, apparently, in the crypto space too. He stated that Ripple "has achieved so much due to her leadership."
I've had the pleasure of working with @MonicaLongSF at 3 different companies now, and nearly from day 1 at Ripple. So much of what the company has achieved is due to her leadership. Congratulations! https://t.co/2Tj0nvr1Xa

— Chris Larsen (@chrislarsensf) January 27, 2023
Brad Garlinghouse just characterized Monica's skills to pick up and learn things very quickly and congratulated her on the new appointment at Ripple Labs. He extended his praise in the aforementioned press release.
There's a lot I could say about how singularly impactful @MonicaLongSF has been to Ripple's growth, for now, I'll just leave you with – she is brilliant, strategic and has the ability to pick up and learn skills like no one I've ever seen before. Congrats Monica! https://t.co/VfumH7n8IE

— Brad Garlinghouse (@bgarlinghouse) January 27, 2023
New director's big role in managing ODL
According to the press release, thanks to Monica Long's efficient leadership, her team helped launch Ripple's major product in 2018 — On-Demand Liquidity (ODL). This technology provides seamless transnational payments (cheap and fast ones, taking just a few minutes), using the XRP token as opposed to the traditional banking system that uses SWIFT.
In 2020, Monica got a promotion to become the general manager of the company's other product — RippleX. She was in charge of the development, engineering, marketing teams, and partnerships working together back then. RippleX is a platform that allows devs and entrepreneurs to build payment solutions for their businesses using XRP Ledger.
The list of her achievements within Ripple includes a lot more. In the summer of last year, she was appointed the general manager of RippleNet and was responsible for the development and further growth of ODL, landing multiple new customers in the company.