A novel distributed infrastructure solution is designed to process requests to blockchain RPC nodes from various regions across the globe.
Ultra Sound Infrastructure Web3 solution launched by Ankr: Details
According to the official announcement shared by the team of Ankr, a major infrastructure provider, its brand-new Ultra Sound Infrastructure solution goes live.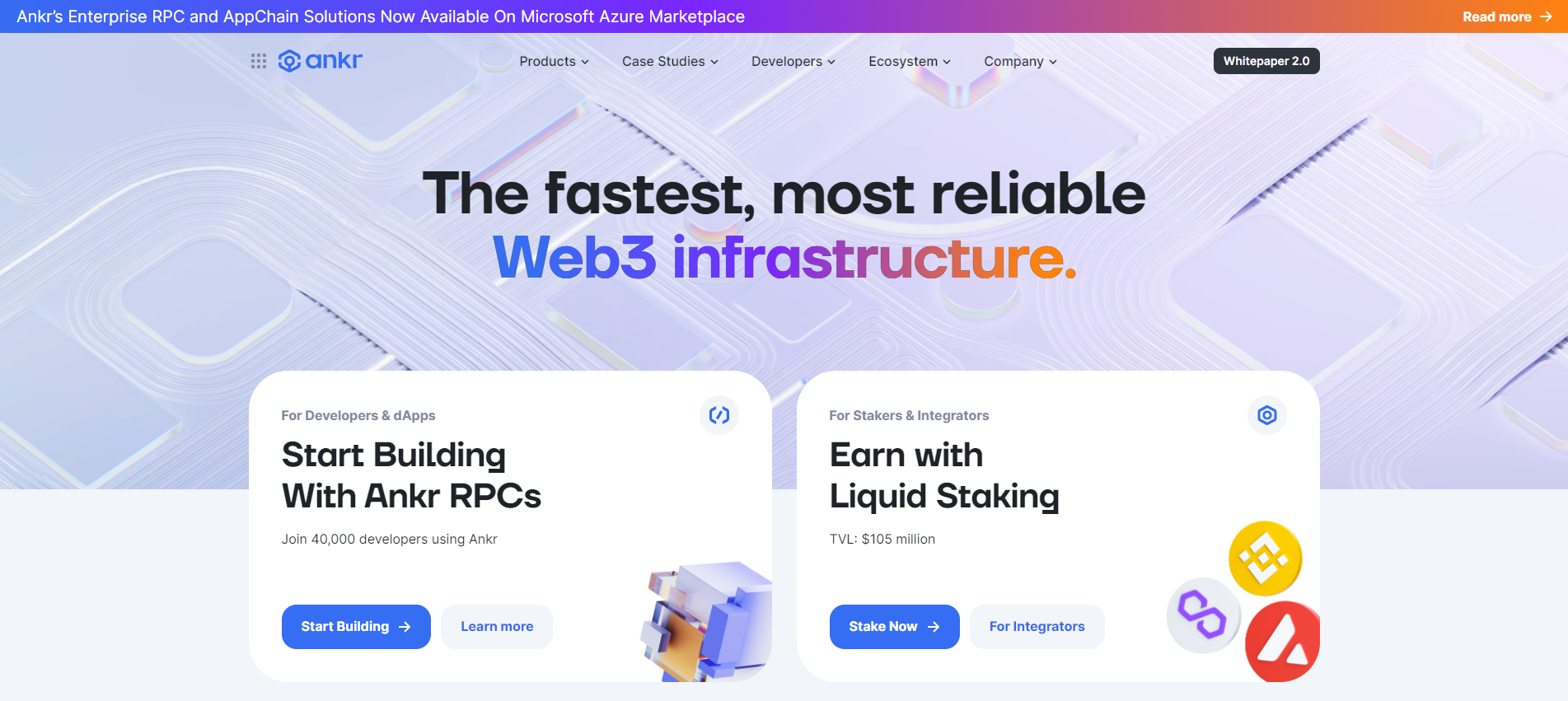 Inspired by the ideology of "Ultra Sound Money" on Ethereum (ETH), it is designed to set new standards for speed, performance and cost-efficiency for crypto app developers and their applications working with a variety of blockchains.
Ankr launches a number of incentives to stimulate its node providers to cover any gaps in multi-chain Web3 infrastructure for building cryptocurrency applications of all types.
The new solution will only be focused on deploying archive nodes to address the most challenging requests of high-performance mainstream decentralized applications.
ANKR token to supercharge new service's tooling
Kev Silk, Ultra Sound Infrastructure lead, is excited by the mission of Ankr's new offering and the toolkit of opportunities it unlocks for developers:
Ultra Sound Infrastructure ensures developers and enterprises can build high quality and resource-intensive applications without worrying about slow or unstable network connections. By utilizing our global archive nodes, developers can also ensure that their applications maintain the highest level of performance for their global customer bases.
Not unlike other solutions by Ankr, Ultra Sound Infrastructure relies on ANKR cryptocurrency as a backbone element of its economic design. ANKR is an ERC-20 token that can be used for paying for RPC requests on Ankr.
With this popular token, developers can access 30+ blockchains via various types of cryptocurrency nodes.
As covered by U.Today previously, in June-July 2023, Ankr scored partnerships with Chilliz platform and Flare blockchain. Flare RPC APIs are now accessible via the Google APIs marketplace module powered by Ankr.
ANKR cryptocurrency is currently changing hands at $0.02407, up 5.1% in the last 24 hours on major spot trading platforms.