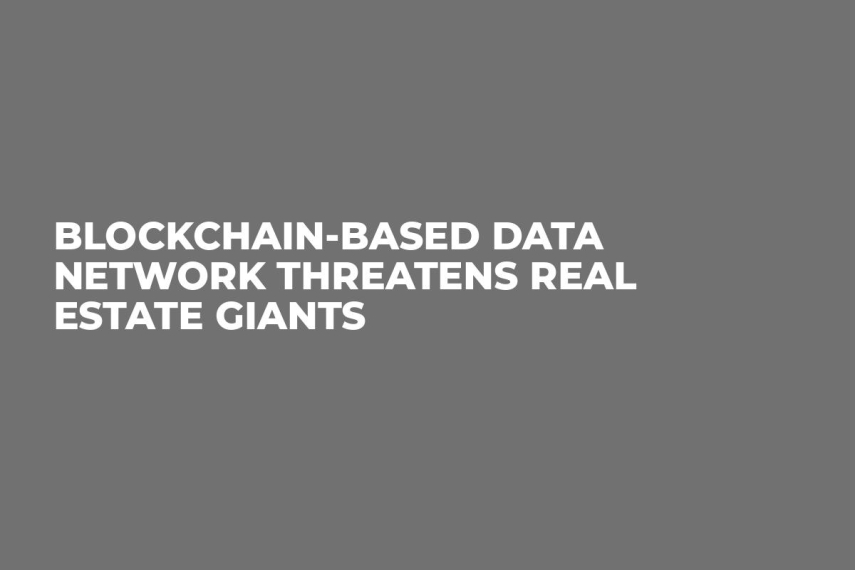 Cover image via U.Today
New York-based company StreetWire announced the development of blockchain-based decentralized a data network for real estate transactions that could displace Zillow Group Inc. and CoStar Group Inc.
"We are creating the fastest and most accurate data set that has ever existed for real estate. Transactions are going to be faster, markets are going to be more transparent, and information will be more secure," said Oliver Tickner CEO of Streetwise in a statement.
At the core of StreetWire's technology is a decentralized peer-to-peer network that enables consumers, brokers, appraisers, and lawyers to exchange information directly without having to go through intermediaries like Zillow Group Inc. and CoStar Group Inc, two the largest aggregators residential and commercial property listings in the US.
Zillow and Costar have a market capitalization of $9.4 bln and $13.4 bln; according to Yahoo Finance. Together their market cap accounts for nearly 10 percent of the global real estate market which is an estimated $217 tln.
"The days of giving away data for free - let alone paying to upload it - for aggregator businesses like Zillow to exploit commercially are now numbered," said Paul O'Halloran StreetWire's chief operating officer.
One of the problems with aggregator sites like Zillow and CoStar is that they often run a risk of compiling incomplete records or inaccurate data because it is difficult and costly to verify the same information from multiple sources, say experts.
"If I had started StreetEasy today I would have done it on StreetWire. We would have begun with higher quality listing data, and would be rewarded for all the value-added information we built on top of it and contribute back to the system" said Sebastian Delmont co-founder and former chief technology officer of StreetEasy, a company which was acquired by Zillow in 2013.
Zillow's stock price dropped a scant 1.9 percent and closed at $45.42 while CoStar's stock price increased by 0.26 percent and closed at $377.73, according to Yahoo finance.