Similar patterns are emerging again this week after Bitcoin managed to spike up to nearly $7,000 off the back of bad news for Tether, but it has been slowly deflating in price as its trading volume drops dangerously low.
Over the past 48 hours, the volume of Bitcoin has fallen substantially from over $5 bln to $3.8 bln and is quickly moving towards its yearly low. If the trading volume of Bitcoin is to fall another 15 percent, it will hit that yearly low.
The pattern was seen a number of times in the last few months. The price of the coin spikes only to correct, then slowly deflates as trading volume waivers usually leading to another dramatic drop.
Steady decline
Starting on Monday, Bitcoin manages to spike dramatically from $6,300 to nearly $7,000 with the price of the coin even trading at a premium of $7,500 on some sites. However, after the correction which got it back to $6,600, the price of the coin has been slowly going down along with its trading volume.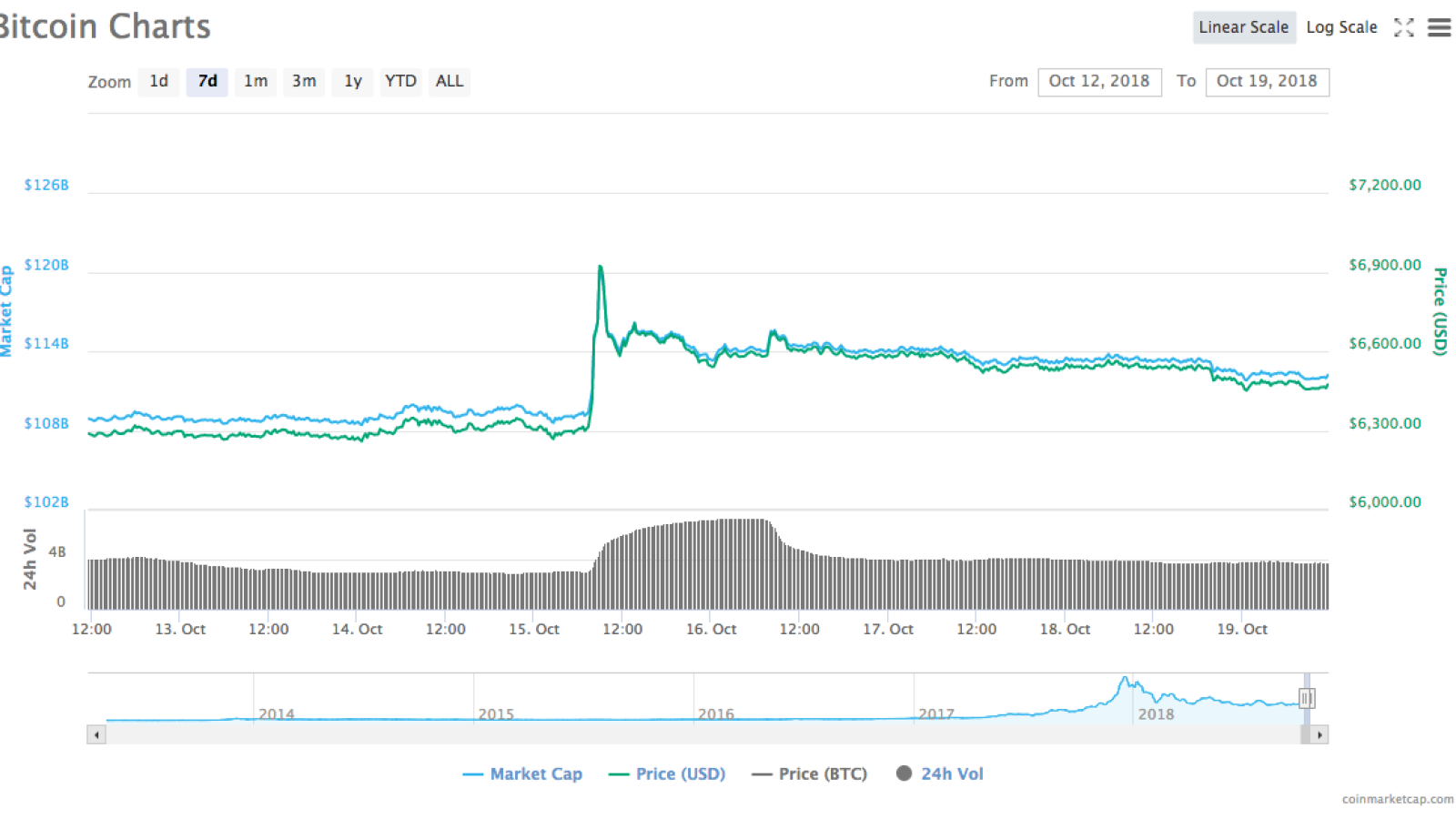 Time for a show of strength
Cryptocurrency investor Roy Blackstone recently explained that Bitcoin has to begin showing strength in terms of volume, price trend, momentum, and daily trading activity in order for the rest of the market to remain afloat, above key support levels.
"It's not alt season until: 'long term investors' sell at breakeven, media hype machine starts, your best friend is getting rich off crypto, alt pumps across the board on exchanges like Polo, Bitcoin starts to show real strength," he said.
Bitcoin has struggled to get its volume up even around positive news on adoption and regulation, but the news has not been strong enough to entice a new section of investor into the market with many fleeing it from its highs of 2017.
What's next?
If the pattern is to continue and if trading volume is to be the only catalyst, it must be expected that Bitcoin could quite easily drop back down to $6,200, a strong position of support, in the coming days.
However, the sentiment around the mid-term growth of the cryptocurrency sector is still positive due to the progress made by major financial institutions such as Goldman Sachs and Fidelity.