Starting on Thursday, the entire cryptocurrency market took a dive as $13 bln was whipped off the overall market cap in a few hours. This was marked by a sharp fall in the price of the major cryptocurrency, Bitcoin, which fell back down to a key support price of $6,200.
The fall accounts for about a five percent price drop in Bitcoin, but it was much worse for other coins as the likes of Ethereum and Ripple dropped over 10 percent, the former falling under the $200 mark.
Many were expecting Bitcoin to have a breakout moment around about now because of chart analytics and possible positive news, but it would appear that there is still a strong bearish sentiment keeping it down.
However, the fall seems to have stopped for now as a few altcoins are showing a small upward spike in their graphs, and there are a few green numbers to be seen across the cryptocurrency market.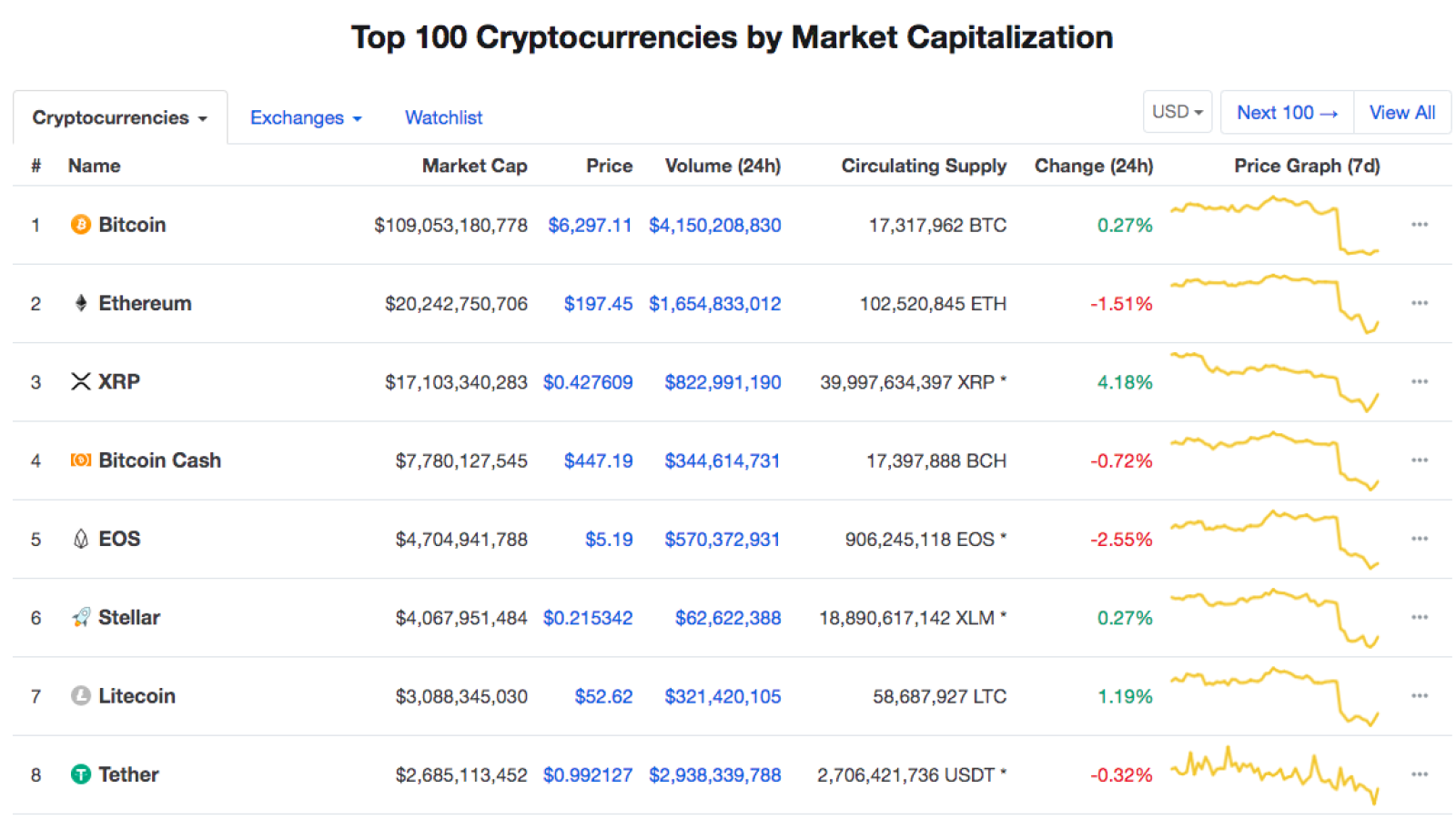 'Dr. Doom's' doing?
There has been no clear and obvious catalyst for this latest drop and seeing as it breaks out if the trend of the expectant graph movement, one would assume it had to do with external factors.
Many still believe that it has a lot to do with regulatory intervention, with the control and lack of speed they have pushed upon the cryptocurrency market. Some even believe that the cryptocurrency market could be a threat to the traditional global economy.
"Continued rapid growth of crypto assets could create new vulnerabilities in the international financial system," the International Monetary Fund said in a recent report.
Then there is NYU economist Nouriel Roubini who has been on a crusade against cryptocurrencies recently, spouting many negative things across different platforms. It was the economist who predicted the 2008 crisis.
80% down in transaction volume & active customers! After the shitcoin bubble went bust & investors got shit-faced losing 90% of their wealth they got tired of trading all day one shitcoin for another shitcoin in that crypto cesspool. So only issue is: when does Coinbase go bust? https://t.co/9aKb3Ik97r

— Nouriel Roubini (@Nouriel) October 12, 2018
Roubini is just one of a multitude of neigh says who have had their piece to say at different times during Bitcoin's up and down history. It is unlikely that he is affecting the market sentiment that much but the movement in the graphs does give him more ammunition to fire with.