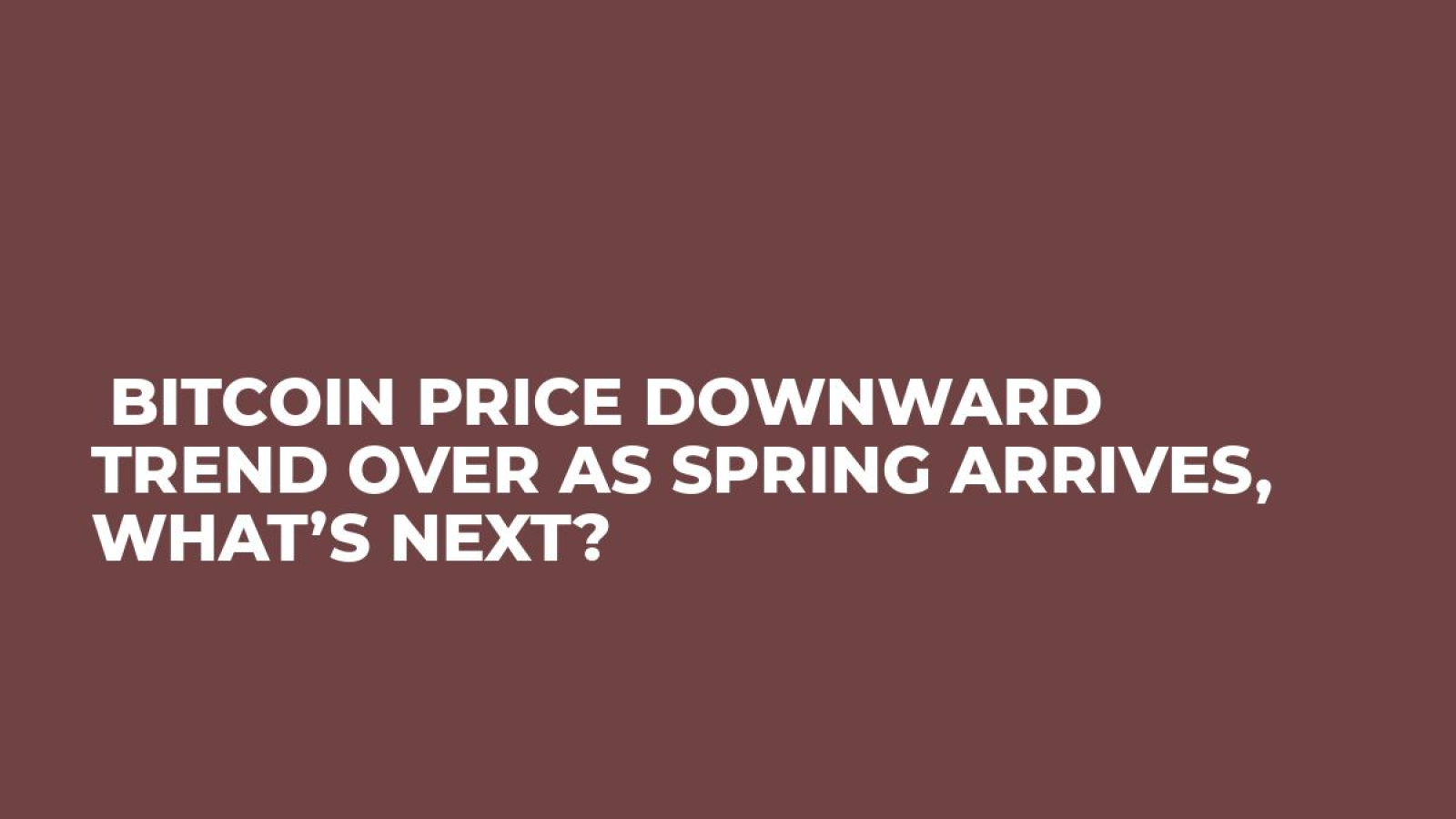 Cover image via U.Today
The break in a 74-day trend fell on the first day of spring. This is quite symbolic: on the surface, it looks like nature is asleep, however, the first signs of life are making their way through the snow-covered ground. As usual, the crowd takes a while to understand what is happening; this gave us time to make calm investment decisions.
Long before the visible line is crossed, the market will offer clues about a changing trend- here are a few of these clues.
We saw an 825-day record volume in a green candle, which resembles a hammer in shape and coincides with the culmination of sales. Many of those who bought at $12,000 with a 50 percent loss said "enough!" and left the market forever. At the same time, the patient, smart money absorbed the entire offer and demonstrated its interest.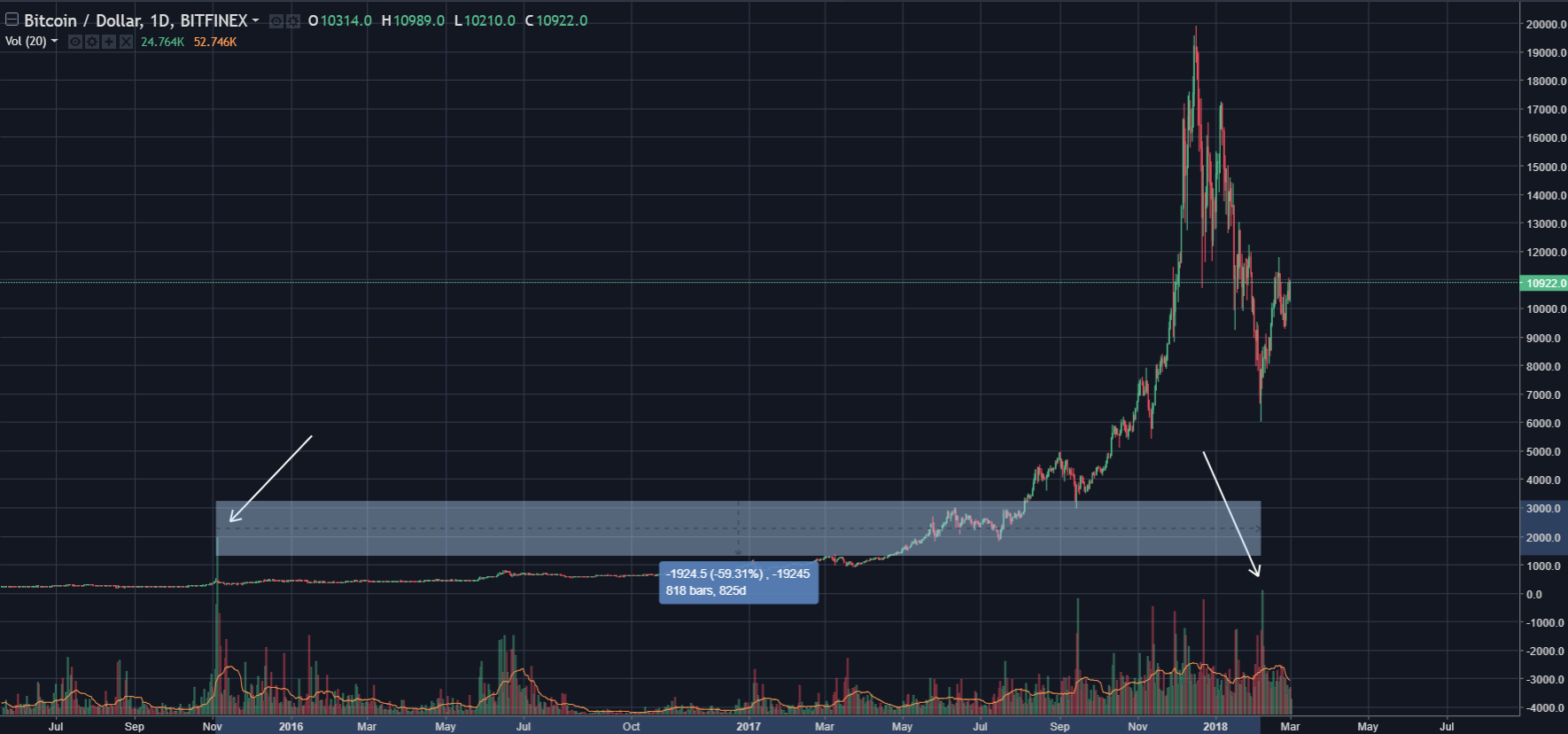 Second, we pushed off from the fourth of five root supports which originate at the base of the trend and have a decisive influence on the further fate of the asset.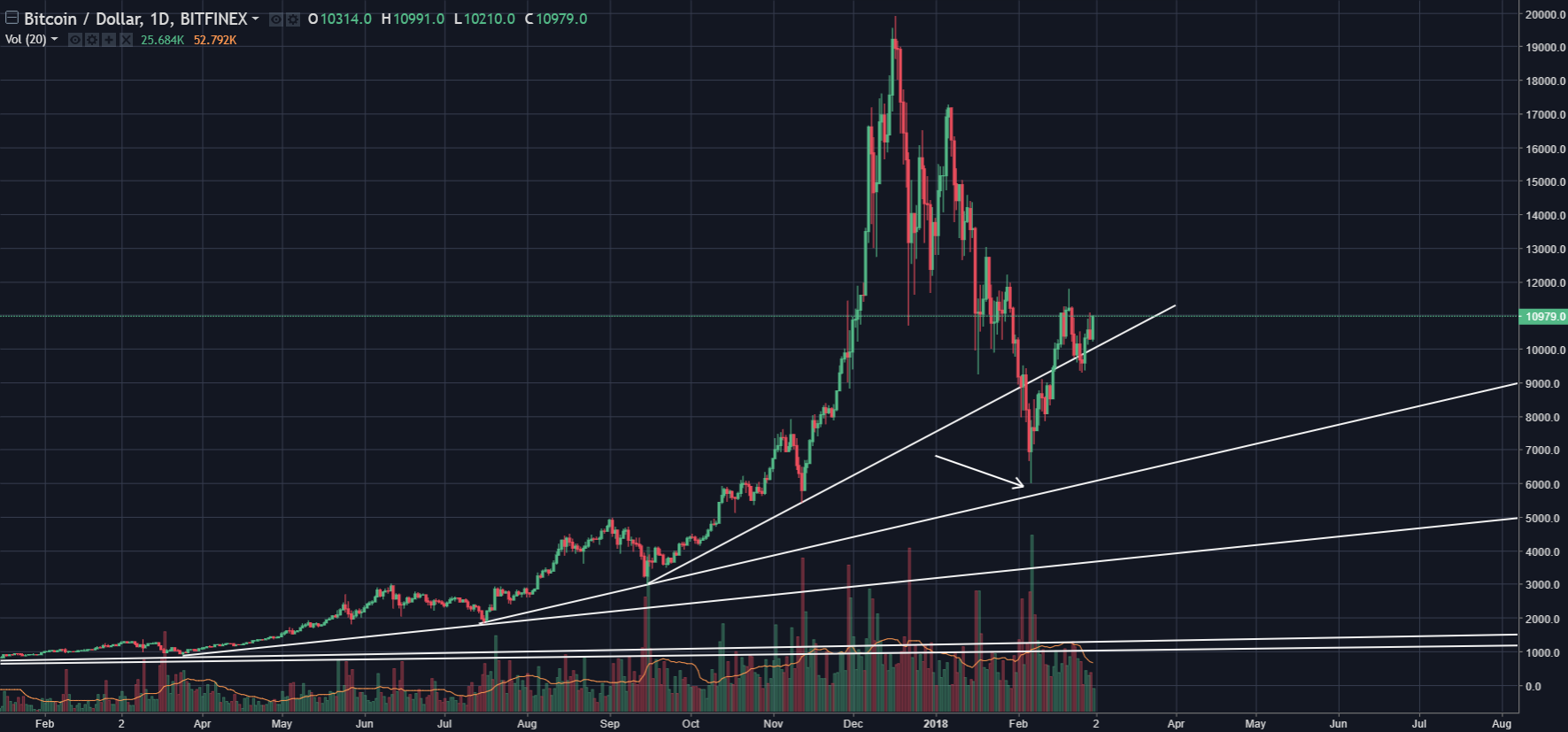 The third cause of the trend change is the formation of the reversal pattern "head and shoulders," which was activated perfectly- the price reached $11,000 by Feb. 28 in accordance with this framework.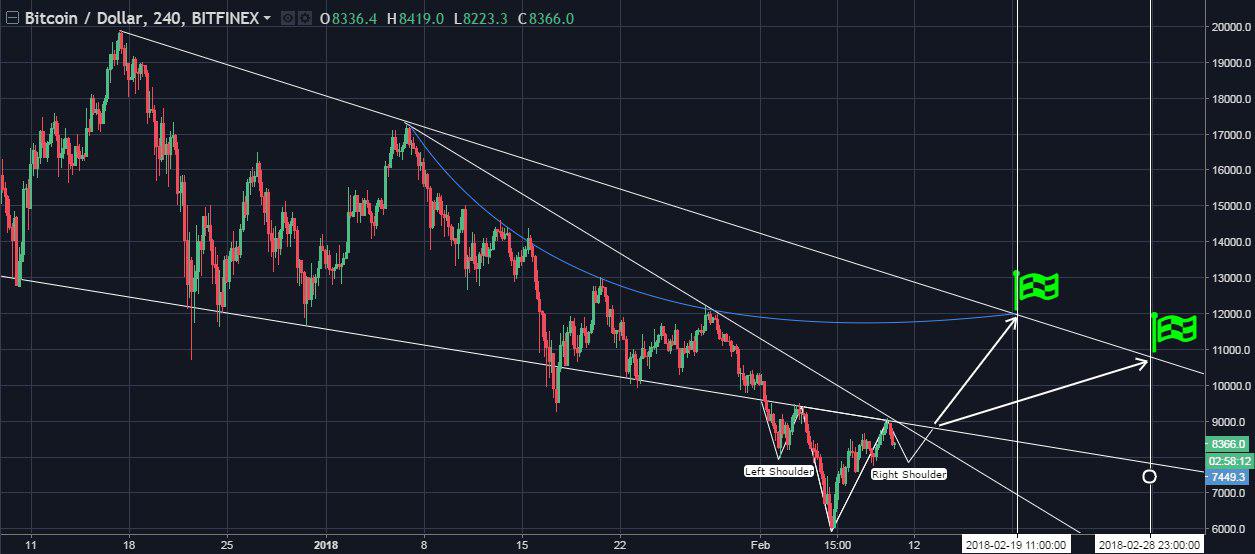 We also received plenty of local tips about the impending change. For example, after an unsuccessful attempt to break the trend on Feb. 21, we moved to a local decline, that is the decline was not too significant. However, each subsequent minimum was less than the previous one.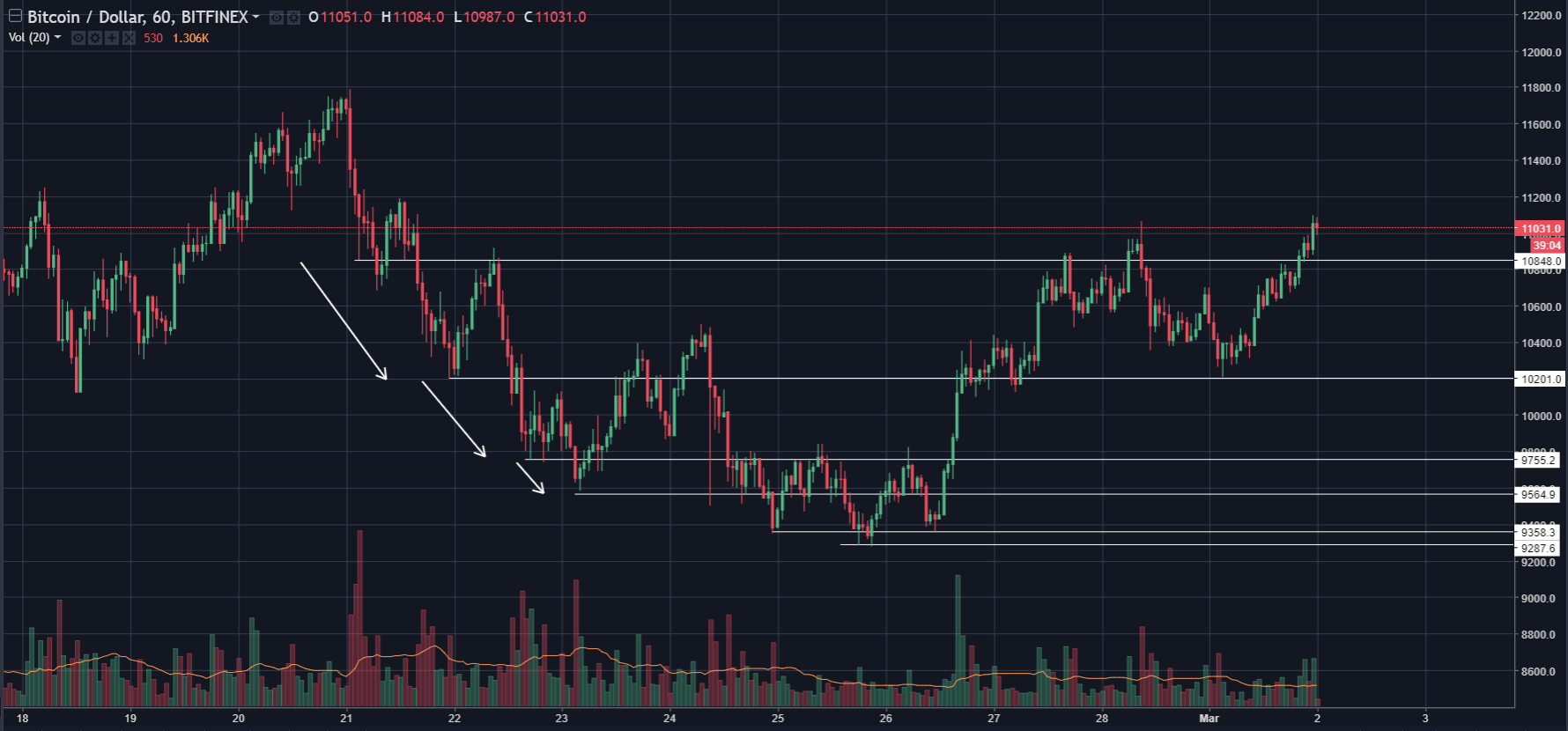 So, at the moment, we are forming the "head and shoulders" pattern of a senior order and its activation will lead the price to $17,000 in the period from April 22 to May 28.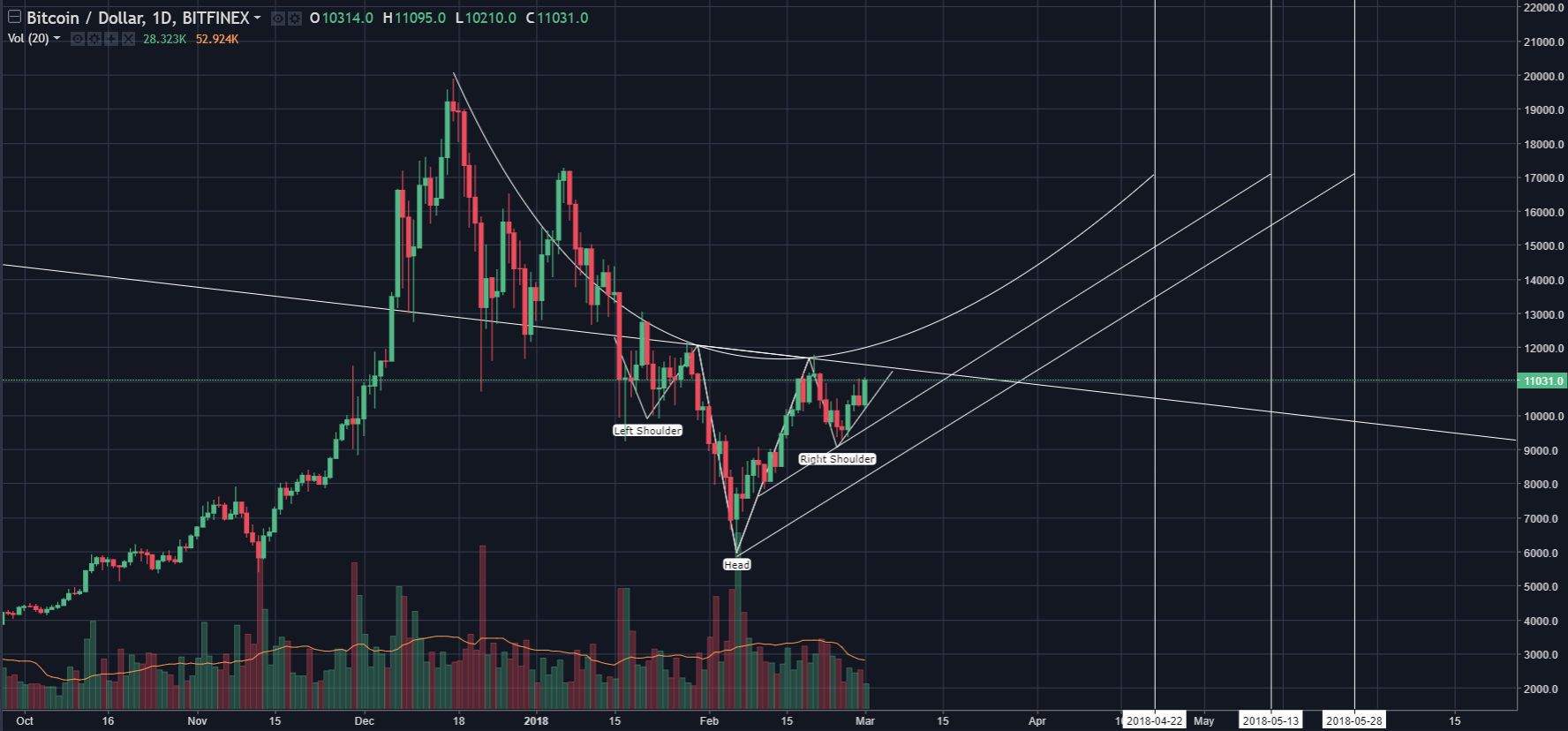 And, what happens after that? That will be our little secret.