Hello, dear readers. This is Andrew Strogoff. Bitcoin and altcoins still fail to reach my targets. BTC/USD remains in flat while the altcoins suffer some losses. As you may understand, there are no important events currently that allows the crypto industry to make no steps.
As for the news, I have some interesting releases for you. They are not influencers, but I think you may be interested in these events. Social media stars use cryptocurrencies. Are you surprised? So was I when I read about Kim Kardashian's first Bitcoin experience. To tell you the truth, she was not using a digital wallet or something like that. Kardashian played poker and had two physical coins on the table. However, I think that even such an appearance is a good promo for the most popular cryptocurrency.
Bitcoin price (BTC/USD) makes no gain
Bitcoin has lost almost nothing in the past 24 hours making no gains as well. The result is -0.67 percent, which indicates on a tight range. The currency pair has broken through the ascending trend line meaning the uptrend is paused currently.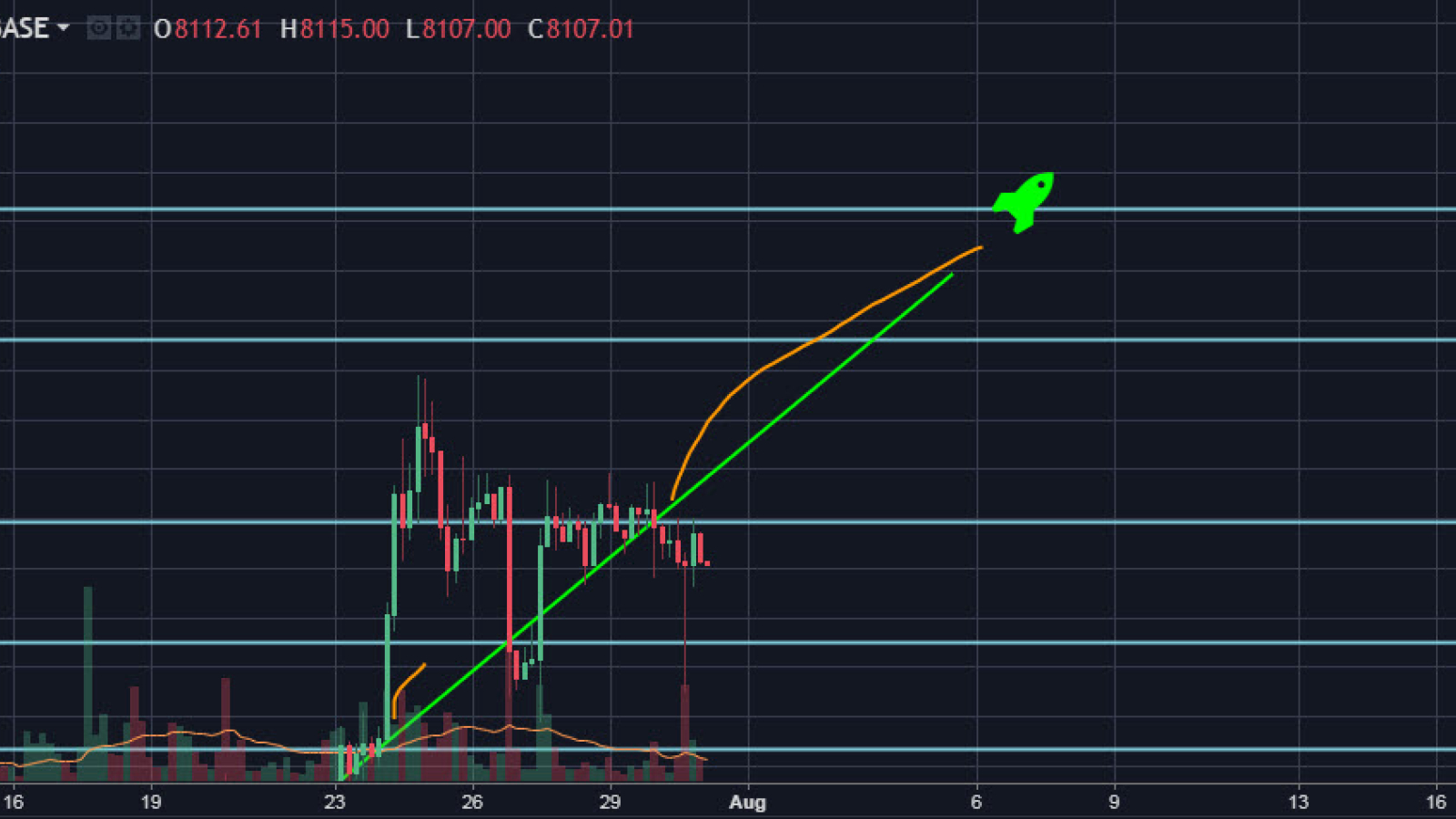 I think that BTC/USD still looks upwards. Why? Because it is not falling and stays close to $8,193 meaning the currency pair is ready to resume the uptrend in the nearest future. However, currently, to reach my targets, Bitcoin needs to jump over the resistance area at $8,193 and the next at $8,560.
I'm still bullish on BTC/USD, but I think it is time to be patient and wait for opportunities. Bitcoin, by the way, looks far better than its altcoin competitors.
Ethereum (ETH/USD) prepare for uptrend
Ethereum still has troubles to resume the uptrend. The currency pair has lost nearly three percent in the past 24 hours meaning the upside tendency is delayed. The currency pair looks neutral at the moment. It is testing the support area close to the local lows.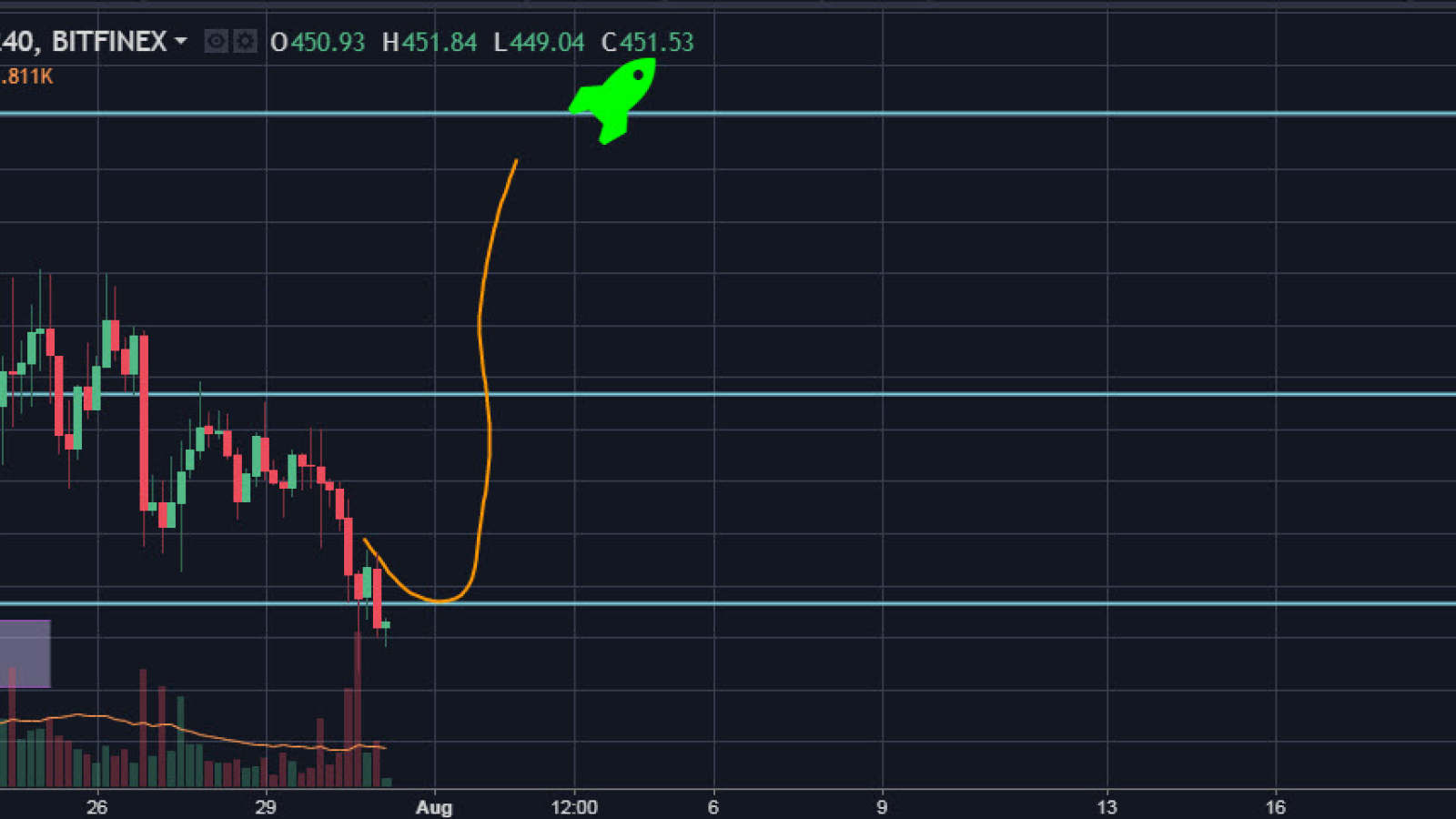 Well, I personally think that the situation here is far from being tragic. Ethereum is close to its lows, but those lows make a serious support for the currency pair and some extraordinary events are needed to allow ETH/USD to break it through.
I still have the same targets for Ethereum at $500.36. I'm even persuaded that ETH/USD has even better perspectives in future. However, now it is time to wait as Ethereum is flatting within the range, limited by the support area at $453.24 and the resistance $473.39.
Ripple (XRP/USD) close to its local lows, price analysis, July 31
Ripple has lost more than three percent in the past 24 hours. The currency pair is neutral and is close to its local lows. This is the moment of truth for the Ripple as this support is supposed to be very strong. However, if bears break it through, they will be able to push XRP/USD lower.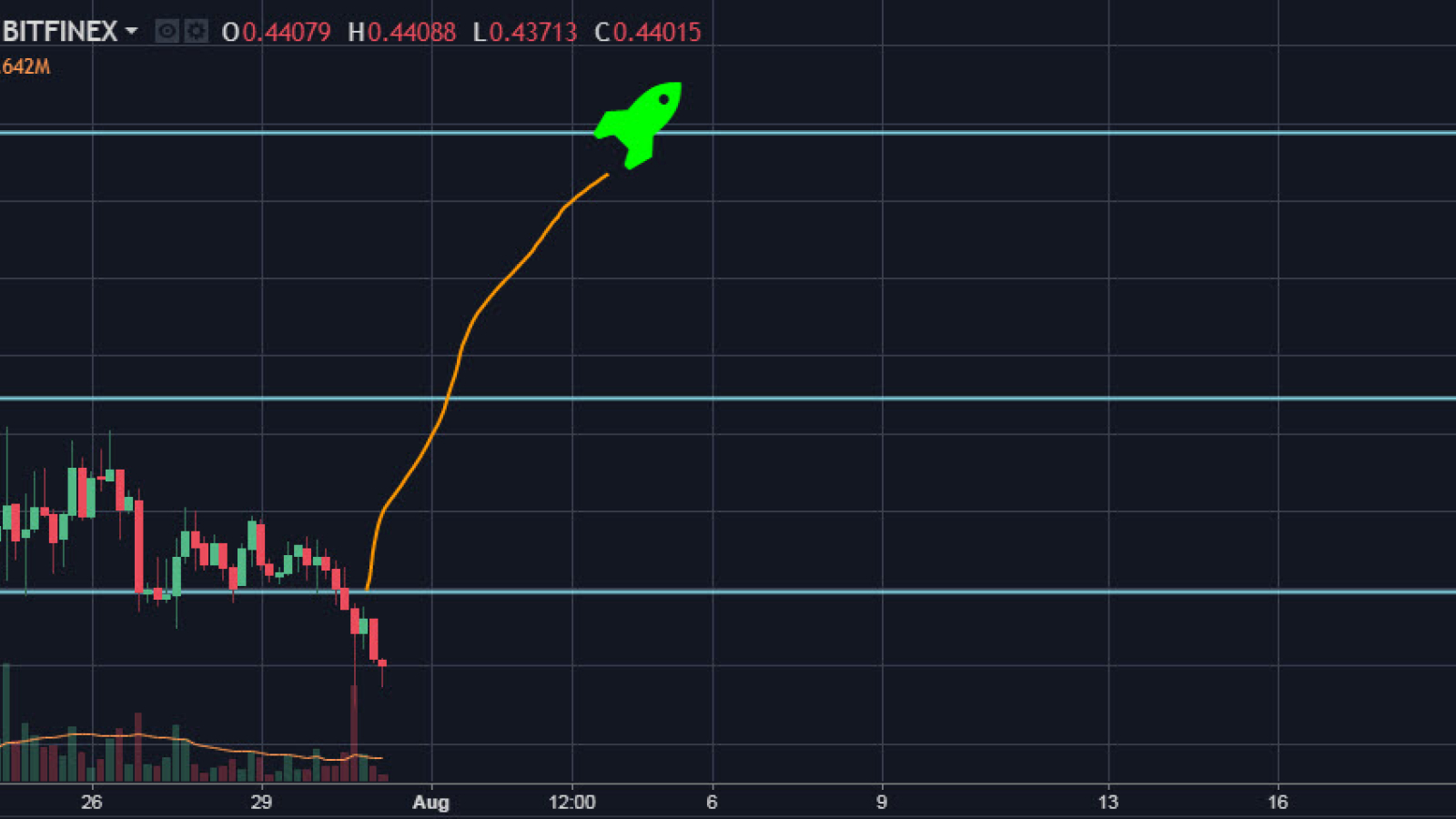 I still believe in Ripple, as I believe in other cryptos and mostly in Bitcoin. I think that they look promising, but time is needed. Ripple is close to its local lows as I have already mentioned and the currency pair is likely to jump off this area. I don't think that bears will be able to jump over those lows.
My targets are still above. I think that Ripple is able to reach $0.5088 level in the nearest future. Not on Tuesday, that's for sure, but for this week, I think it is a reachable target.
EOS (EOS/USD) suffer losses but still in the game
EOS has lost more than eight percent!!! In the past 24 hours but I'm far from being in a panic. The currency pair still stays within the channel and the closest support is strong. EOS has all chances to resume the uptrend in the nearest future.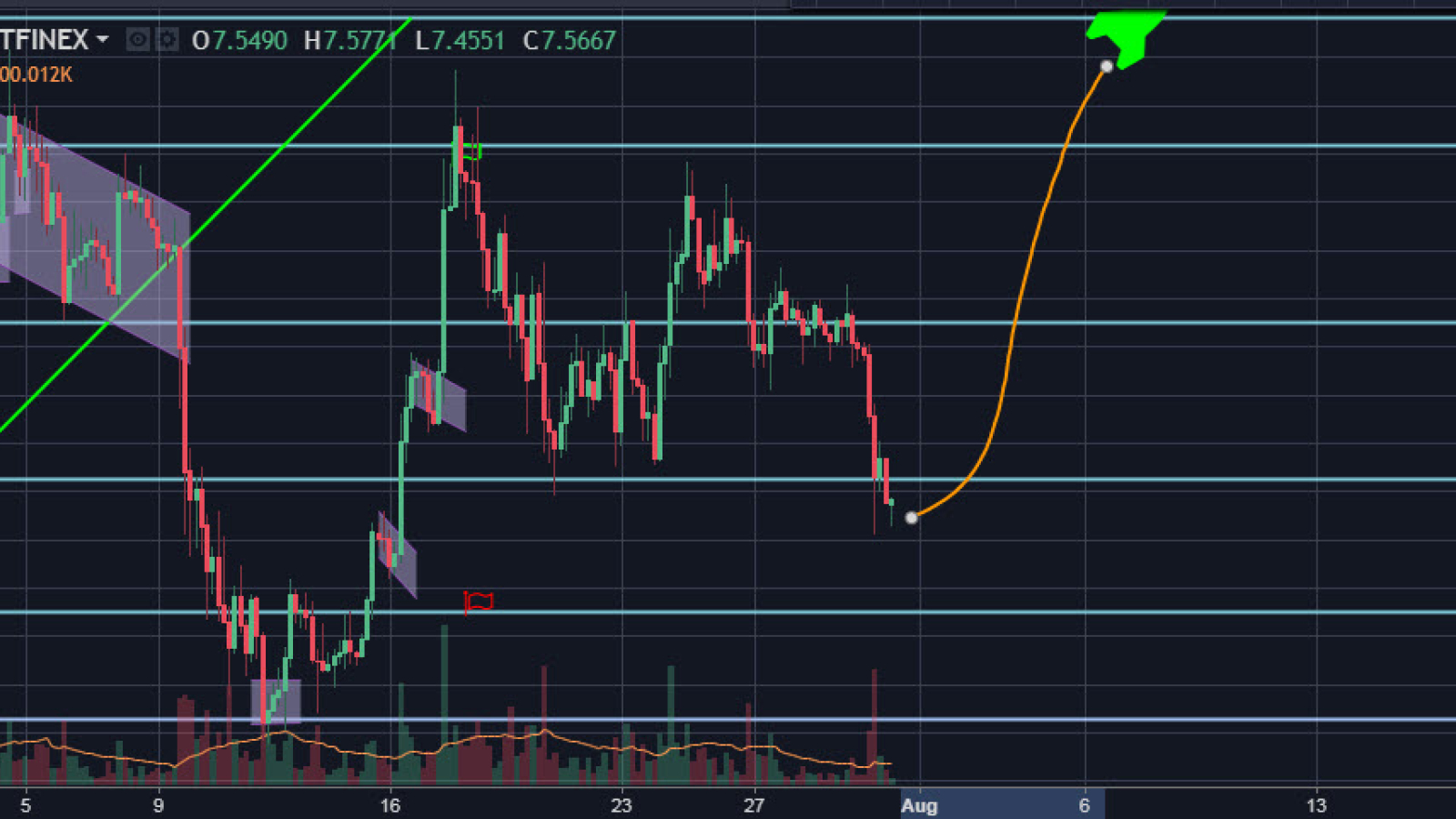 EOS/USD reached the support area at $7.65, but here lies the strong line, built by bulls. EOS price has tested this area a couple of times recently but failed to jump over it. That's why I think that we have strong support there.
My targets are still the same. I think that EOS is able to reach the resistance area at $9.56 in the nearest future. However, currently this target is far and I don't believe the price will be there in a couple of days. Let's stay patient and monitor the situation.