Within a few hours today, the flagship cryptocurrency, Bitcoin, lost another 5% of its market value, dropping from the $44,700 zone down to the $42,500 area.
By now, however, BTC has begun to reclaim its losses gradually and is trading at $44,036, having risen from $43,600 within minutes.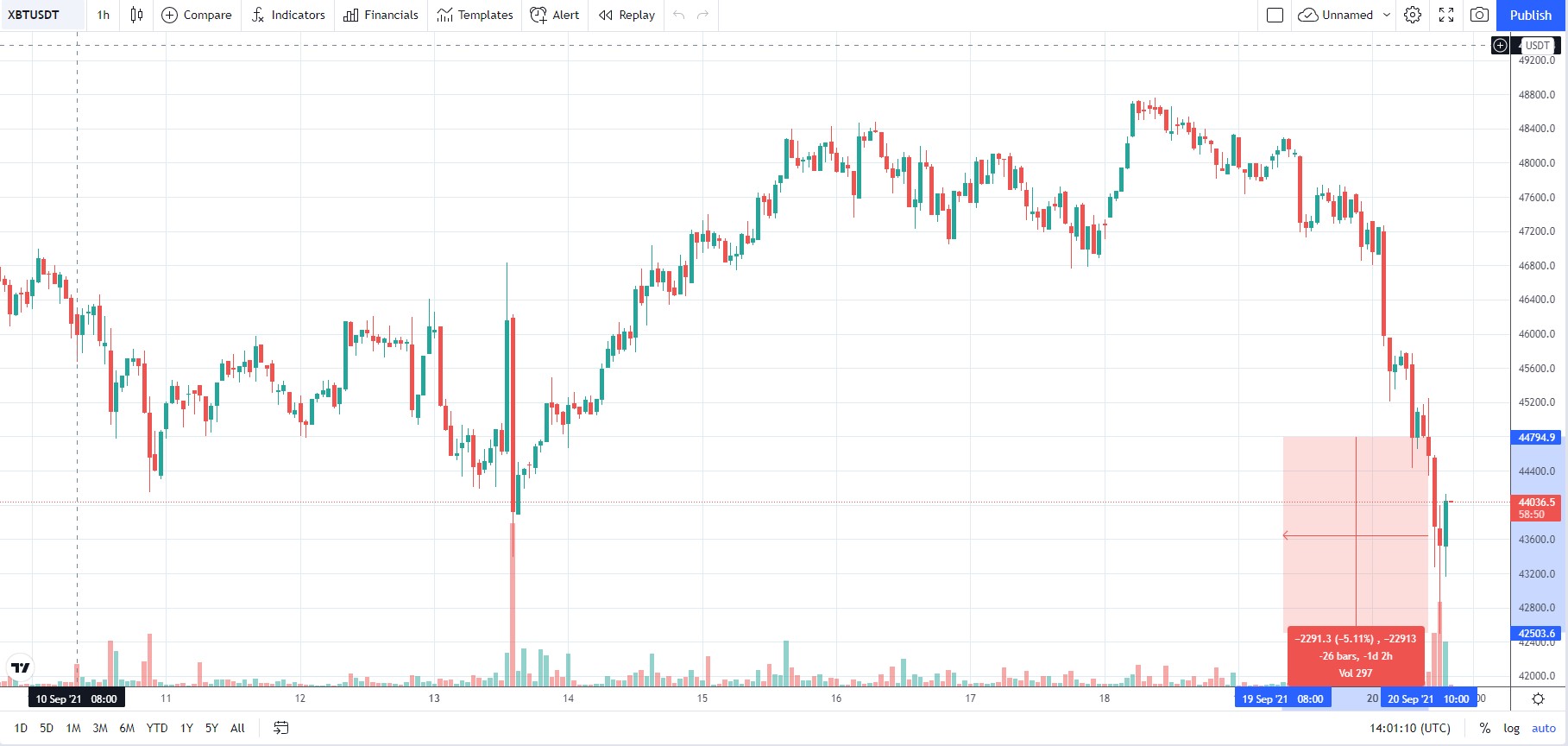 Earlier today, it was reported that the crypto market had been hit by the situation on the Chinese real estate market. The second-largest real-estate company, Evergrande Real Estate Group, saw its share price plunge by almost 30% overall. That pushed down Hong Kong's Hang Seng index to a 52-day low that resonated on the global market as well, including the cryptocurrency one.
As stated by Chinese crypto journalist Colin Wu, Evergrande had debts worth almost 2 trillion yuan.