Bitcoin experienced a period of marked volatility in response to the latest decision by the Federal Reserve to pause its rate hike campaign, according to details disclosed through a series of tweets. The world's most valuable cryptocurrency briefly peaked at $26,098 before plummeting to an intraday low of $25,753, within minutes.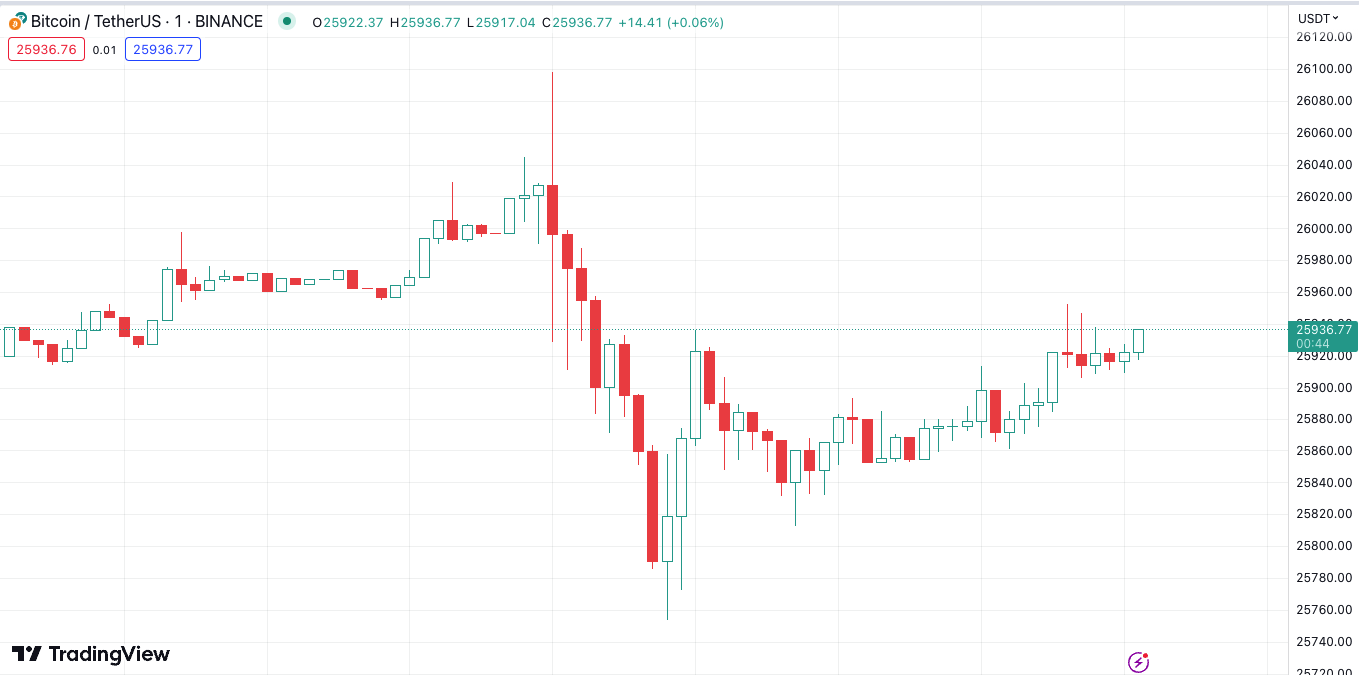 At the time of writing, it is currently trading just below the $26,000 mark. This abrupt surge and drop illustrates the sensitivity of the cryptocurrency to macroeconomic indicators, even when the changes were largely anticipated.
Notably, the Federal Reserve's decision came as no surprise for market participants who were not bracing for a potential hike. The Fed held the federal funds rate steady at 5.25% but signaled the arrival of two more rate increases later in the year.
Analysts like Robert Burgess called the decision a "hawkish hold," implying an aggressive stance against inflation without immediate action.
In a detailed disclosure, the Federal Reserve's officials predicted an inflation rate of 3.2% at the end of 2023, which is expected to drop to 2.5% by the end of 2024. They also anticipate a core inflation rate of 3.9% at the end of 2023, falling to 2.6% by the end of 2024.
The announcement had a notable impact on the markets, with the S&P 500 turning negative after the rate decision.
It is worth noting that the U.S. economy is expected to avoid a recession in 2023, according to the Institute of International Finance (IIF).