Days earlier, the Bitcoin's rate rewrote the highs since November, at some point exceeding $5,300. However, it is not yet possible to push further growth, and BTC experienced a corrective pullback after touching these levels.
Until now, movements in the cryptocurrency market are more similar to trading based on indicators and algorithms, rather than restoring a new round of interest among investors due to favorable news. If so, then the next focus for the market is $5,300. The 200-day moving average is passing through this level. Overcoming it from the bottom up can be a significant signal for investors.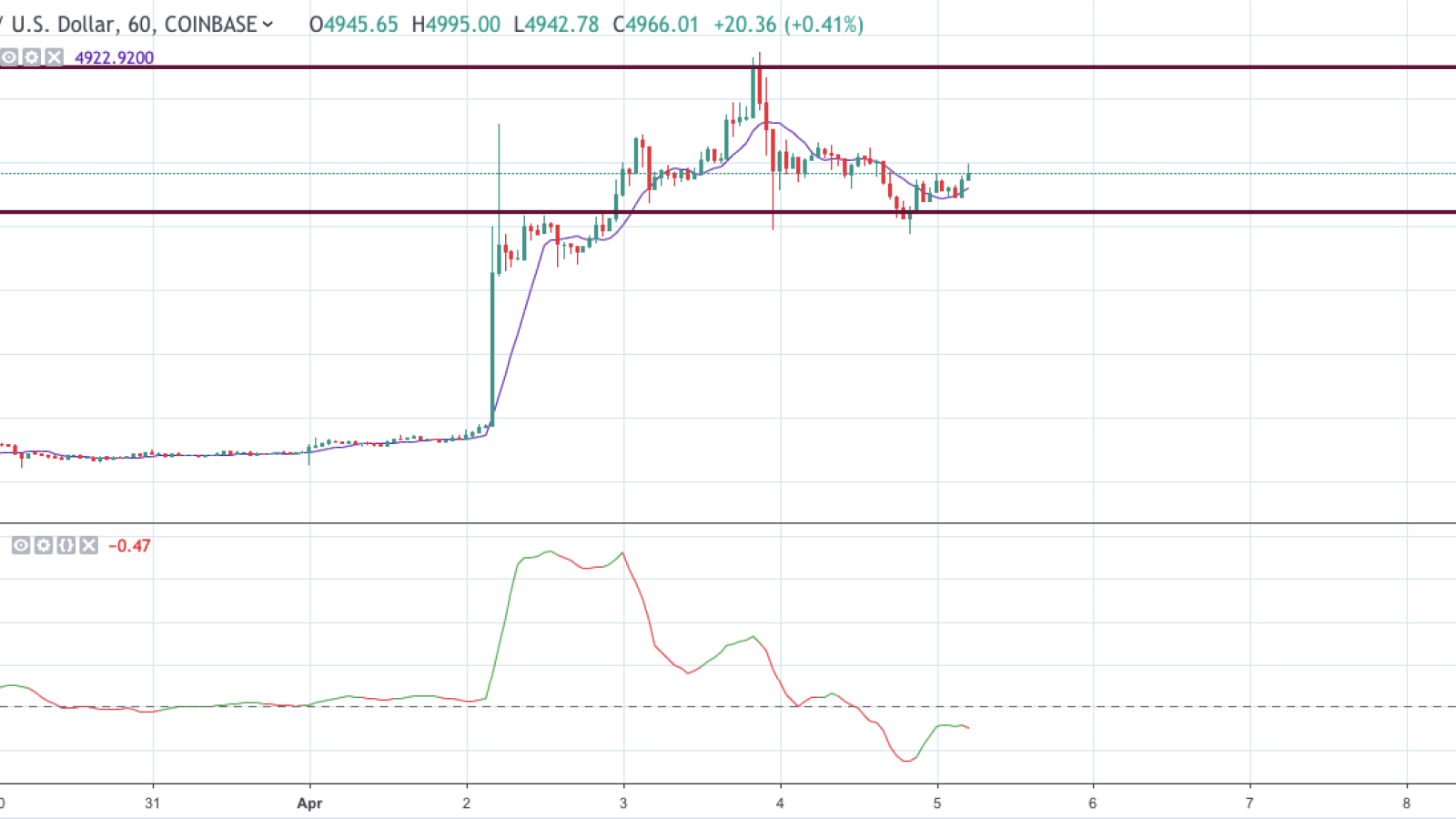 If Bitcoin is able to gain a foothold above, one can expect that more and more willing people who are guided by such technical signals will connect to purchases.
If not, then a serious correction may threaten Bitcoin, since short-term players will try to get out first, fixing a rather impressive growth rate over the past few days.
The price of Bitcoin is trading at $4,986.62 at the time of the writing.