Through the doom and gloom of 2022 in the crypto market, meme coins have offered the crypto community an escape. Their humorous nature and high return potential have allowed their users to capitalise on the crypto crash and buy them when they are low. Although meme coins could not avoid the market slump in June, their loyal communities rallied behind them in their time of hardship to see them through.
Shiba Inu (SHIB) is currently on a positive trend, showing how the community can affect a meme coin. Big Eyes Coin (BIG) is providing a unique mode of operation for its community to utilise. Big Eyes Coin is currently in presale and is treating its community to a 250k giveaway.
The Big Eyes Coin 250K Giveaway Kicks Off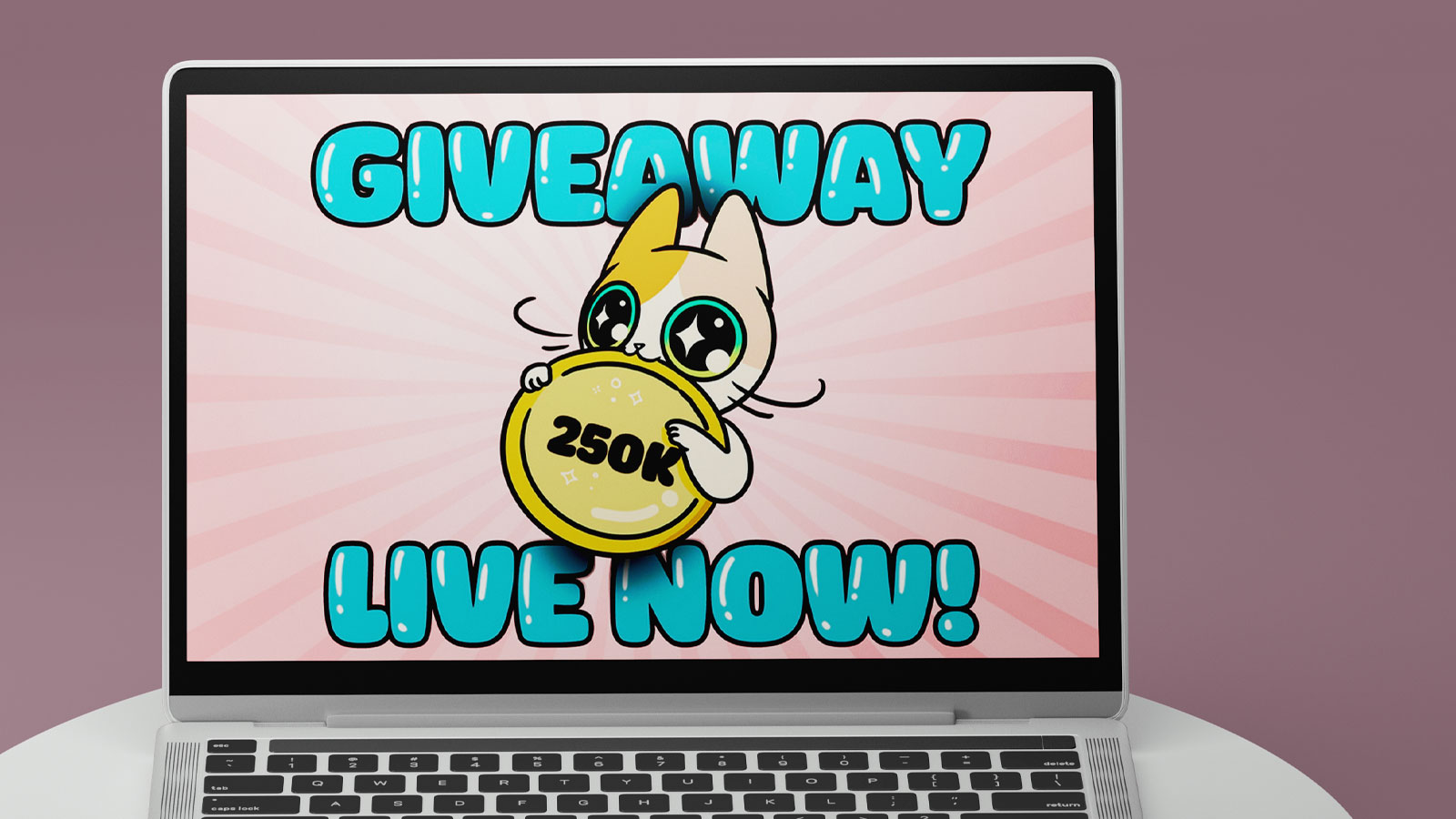 As mentioned above, Big Eyes Coin will host a competition allowing ten winners to take home 250,000 Big Eyes tokens between them! The first winner will take home 100,000 tokens, with the rest split between the remaining nine.
The winners are announced on December 11, 2022.
The 250k giveaway is a sign of things to come for Big Eyes Coin. The dynamic platform aims to be community-driven, giving control to its users.
Big Eyes Coin (BIG) Curates Vibrant Ecosystem
Big Eyes Coin exudes sustainability. The new meme token will build on the Ethereum (ETH) blockchain, which is preparing to switch to the energy-efficient Proof-of-Stake (PoS) consensus.
Additionally, Big Eyes Coin is heavily involved in ocean conservation. It plans to donate to ocean sanctuaries and hold a dedicated charity wallet with 5% of its tokens inside. Big Eyes Coin believes in shifting wealth into the DeFi ecosystem while protecting an essential part of ours.
NFTs are a big part of the Big Eyes Coin ecosystem. It has plans to host a collection in the top ten projects! Furthermore, Big Eyes Coin will host an exclusive NFT club for Big Eyes NFT holders. Big Eyes NFTs are also used to grant access to exclusive events.
How Did Shiba Inu Achieve Its Level Of Success?
Shiba Inu was initially created to mock Dogecoin (DOGE). Although no one knows the name of the creator, it is thought that it could be the anonymous creator of Bitcoin (BTC), Satoshi Nakamoto.
Shiba Inu offered one of the largest returns in history in 2021. It jumped a staggering 48,000,000% between January and October. Although Shiba Inu is nowhere close to its all-time high, it shows the potential the token has to explode.
Wrapping Up
Big Eyes Coin has the potential to join leading meme coins. Its vibrant ecosystem and 250k giveaway could catapult it to the top.
Big Eyes Coin is here for the long run, projecting longevity and sustainability while shifting wealth into the DeFi ecosystem.
For more information on Big Eyes Coin (BIG), please visit the following links:
Presale: https://buy.bigeyes.space/
Website: https://bigeyes.space/
Telegram: https://t.me/BIGEYESOFFICIAL