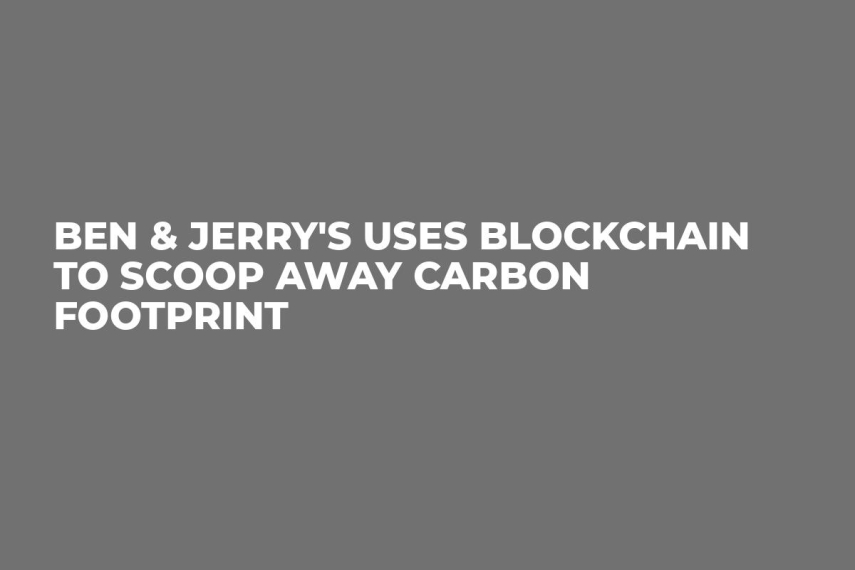 Cover image via U.Today
While Blockchain may not be able to work off the calories from your summertime ice cream indulgence, it can help to write off its carbon footprint.
Ben & Jerry's, US-based ice cream brand, is using Blockchain to help customers buy carbon credits to mitigate the negative impact of greenhouse gases and other environmental damage created during the manufacturing processes.
The company has launched a new Blockchain initiative which allows customers to donate 1 penny towards the company's carbon credit program.
The pilot spearheaded by Laszlo Giricz, Swiss founder of the Poseidon Foundation, uses the high-efficiency Stellar blockchain which divides carbon credits into small transactions that can be attached to every scoop.
Giricz says that the cost of buying carbon offset is generally a few cents. For example, for a $3 cup of coffee the carbon offset would cost less than two cents.
Laszlo Giricz, founder of the Poseidon Foundation, told Forbes in an interview:
"I think people will be shocked actually, in a positive way, when they see how affordable carbon credits can become."
Poseidon is developing an app which will enable consumers to track not only the carbon offsets they're buying from Ben & Jerry's and other stores, but also buy their offsets directly.
Empowering users to directly offset their carbon footprint is revolutionary because it shifts environmental responsibility to consumers. Until now, only enterprises could buy large amounts of carbon credits.
Laszlo Giricz says:
"The carbon market has a high barrier to entry, is inaccessible for the majority of us and is currently not properly managed, so we're taking that market and making it accessible and transparent."