Bitcoin Cash came to an end on Nov. 15 when it split into Bitcoin Cash ABC and Bitcoin Cash SV, yet CoinMarketCap still shows BCH as the fourth largest cryptocurrency by market cap. The reason for this is that some exchanges have declared Bitcoin Cash ABC the "winner" of the fork battle and are now listing it under the ticker BCH.
In a recent statement, Huobi (the third largest exchange by volume) announced: "Bitcoin Cash ABC to Be Re-Designated BCH and Trading Announcement of Bitcoin SV (BSV). Huobi Global has confirmed that the ABC version of Bitcoin Cash (BCH) will be retained for the designation of BCH."
A similar decision has been made by other major exchanges such as Kraken, Bitstamp, and Coinbase, so we will probably keep seeing the BCH ticker on CoinMarketCap, but its price will be soon adjusted.
Charts at a Glance – BCHABC/USDT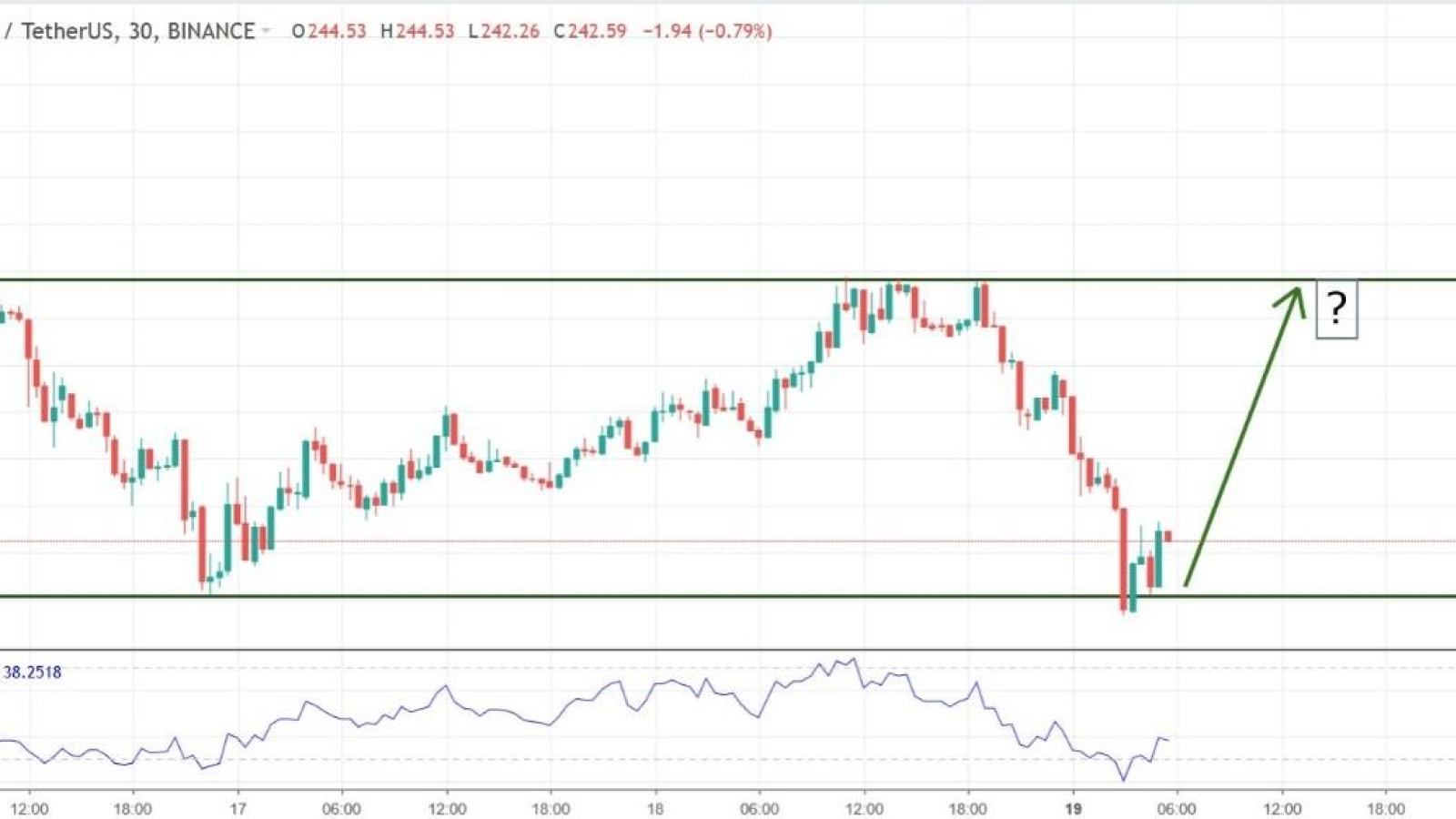 Early in its "lifetime" BCHABC established support at 230, which at the time was its lowest price against Tether. Now that low has been broken, the pair returned above the level almost immediately, confirmed support, and seems to be preparing for a bounce higher.
The dip below 230 took the Relative Strength Index below its 30 level, marking oversold conditions and thus increasing the chances of a bullish move that will have 250 as immediate target. This is not so much a technical level but rather a psychological one; the same is true for all full levels (numbers such as 250, 300, 350). However, keep in mind that the BCH market is very young, not fully developed and ranging from a few day's perspective.
Support zone: 230
Resistance zone: 250 followed by 298 - 300
Most likely scenario: bounce higher, but choppy overall
Alternate scenario: new break of 230 and move into 200 area