In recent weeks, there has been a noticeable increase in activity among long-dormant Bitcoin whales. Last week, approximately 3,200 BTC of Ancient Supply (7+ years) were revived, with 1.1K dating back to pre-2013. To put this into perspective, only 4.25 million coins have ever reached the status of Ancient Supply, of which a mere 356K have ever been spent.
One possible explanation for this surge in activity could be related to current market conditions. With Bitcoin's price hovering around the $30,000 range, some long-term holders may see this as an opportune time to cash out and take profits. These ancient whales might have been waiting for the right moment to reenter the market, and the current market scenario may have presented them with the perfect opportunity to do so.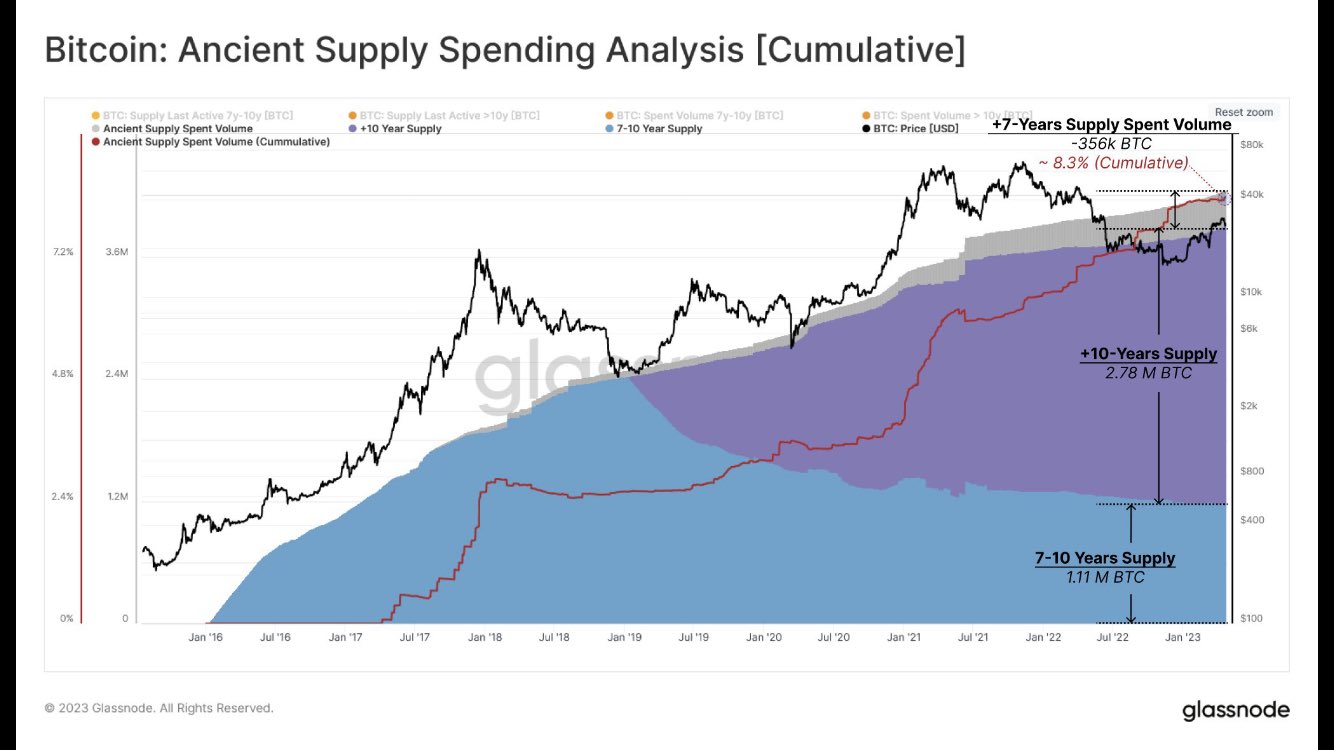 Another factor to consider is the potential impact of institutional investors entering the crypto space. It is also possible that some of these long-term holders are transferring their assets to new wallets or exchanges to better manage their portfolios in light of the changing landscape.
There is also the possibility that the awakening of these ancient Bitcoin whales is purely coincidental. Given the vast number of Bitcoin addresses, it is entirely plausible that a small percentage of long-dormant wallets becoming active is a natural occurrence, or a single entity is moving assets across multiple addresses.
Regardless of the reasons behind this sudden activity, it is essential for investors to be aware of the potential impact of these ancient Bitcoin whales on the market. Large-scale movements of digital assets could introduce increased volatility and, in some cases, even influence the overall market direction.