A massive spike in Ethereum observed last weekend is not just the result of a massive buying spree in the BAYC Metaverse but also the massive buying volume of Ethereum Name Services. The most recent ENS-related purchase was a record-breaking deal, according to WuBlockchain.
As Ethereum blockchain explorer suggests, the domain abc.eth was exchanged for 90 ETH, or approximately $255,000, which becomes the second-highest transaction in ENS history.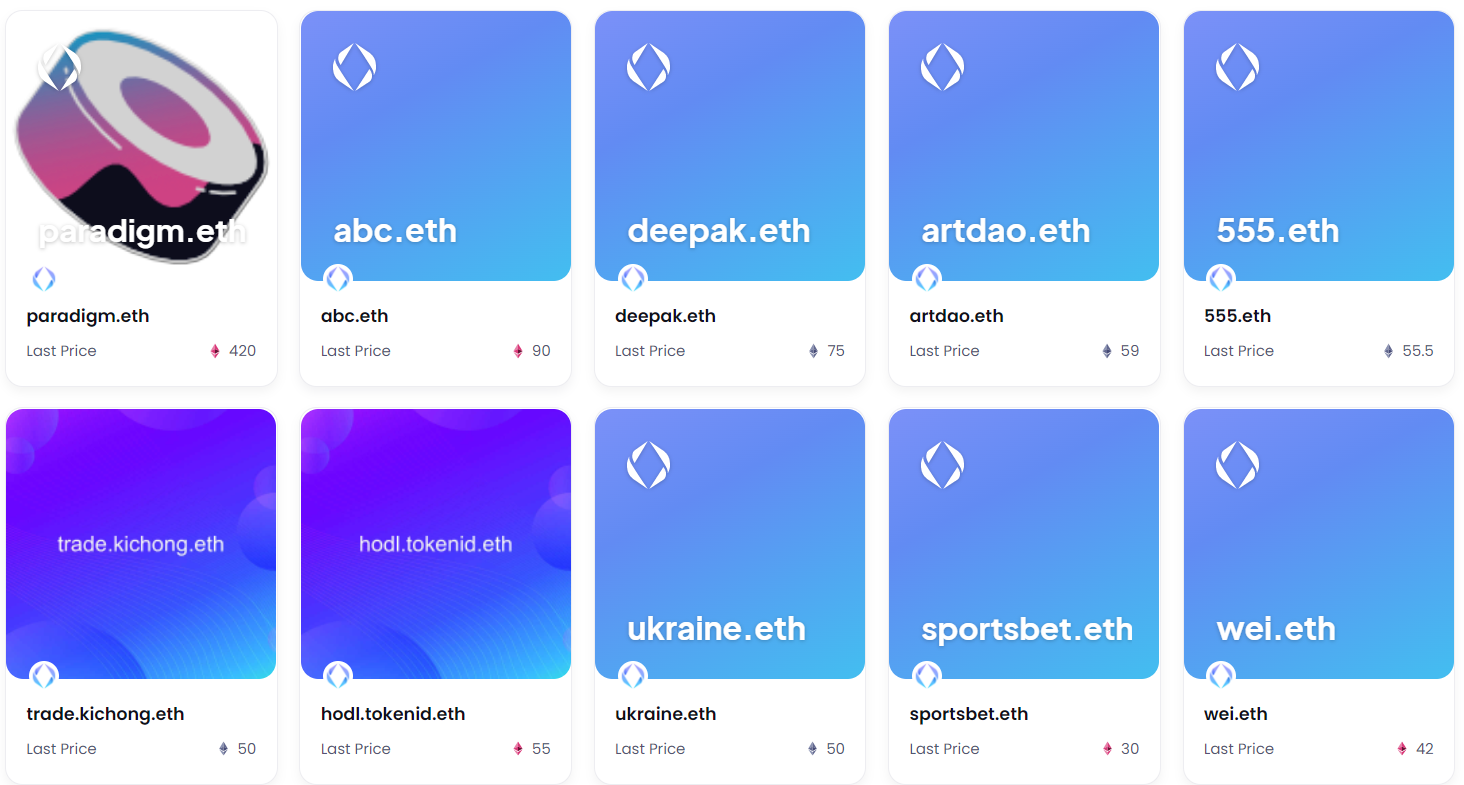 The reason behind raising such a large amount of funds for a simple domain is tied to the speculative value of such a domain that can later be used by large companies like Alphabet. For example, domains tied to the name of large corporations like apple.eth or meta.eth have already been minted two years ago and will most likely receive record-breaking offers as the first buyers appear.
According to the explorer, the highest-priced domain in the collection is the "paradigm.eth" valued at 420 ETH. Abc.eth is now in second place as deepak.eth is in third place, valued at 75 ETH.
What is ENS, and why do people use it?
Ethereum Name Service is a project that allows Ethereum users to turn their addresses into easy-to-read names in a similar way to regular domains that turn IP addresses into websites we all know.
In the case of ENS, blockchain and non-blockchain resources act as IP addresses that users turn into names like abc.eth or johndoe.eth. Later on, they can share those addresses to receive donations or perform any other operations related to Ethereum and blockchain.
The price of ENS token is currently at $25 and shows an almost 10% increase in the last 24 hours.