Want to jump in the bandwagon to join the rows of crypto investors? Remember that it's not all gold that glitters. What you should consider while chasing big bucks, and why investing in cryptocurrency can be a bad idea?
After bursting into the market at the beginning of 2017, cryptocurrency has soared in value from $17.7 billion to nearly $600 billion. It's the world record for any asset class in the history. Bitcoin only has reached the market cap of $118 bln, it is set to rock the boat of the traditional economy. However, not all people are equally enthusiastic about it with some reckoning that Bitcoin is nothing but a scam and investing in cryptocurrencies is a bad idea.
Is there a grain of truth in such an assertion? Why not invest in cryptocurrency? Let's consider a few facts before you start investing heavily in cryptocurrencies.
1. It's a bubble that can burst any moment
Why Bitcoin is a bad idea? First and foremost, it is and will always be a strictly virtual currency. It bubbled out of nowhere and, let's be point blank, does not have any real value, fluctuating in price every day. The hype around it is the only pillar sustaining its existence and popularity. For this reason, opponents call it the greatest pump-and-dump scheme in the history of the world economy. Yes, developers cast their creation in the best light, but there's always a possibility that this huge bubble can explode one day, and the financial loss of investors will come to quite a sum.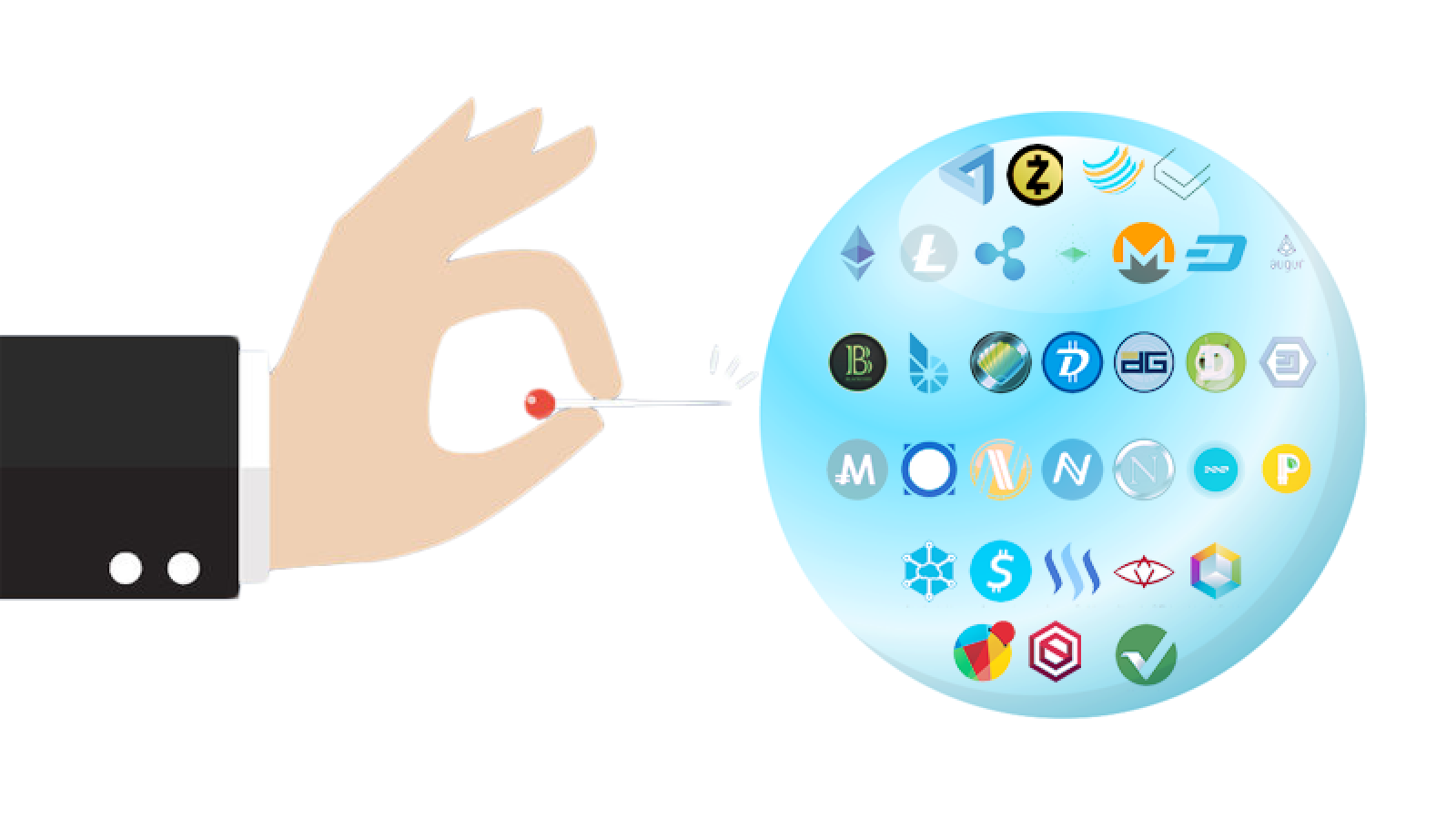 2. Little do we know about the nature of crypto
Even if you have bags of cash to spare, do not invest in cryptocurrency without understanding how it works — it's at the very least unwise. According to the survey performed by Cobinhood service platform, only 56 percent of Americans know what cryptocurrency is, 80 percent of them cannot answer the question "How do you invest in cryptocurrency?" The rest of the world is in the dark about crypto, but there's still an army of crypto investors caught up in the spiral of greed.
"Never invest in a business you cannot understand." — Warren Buffett
If you have no idea how trading and investing in fiat assets works, you shouldn't start with altcoins — it's even more complicated and less predictable. The price of crypto depends on a myriad of factors (overall supply, technological advancements, marketing campaigns, integration of crypto in apps, etc.) — all of them should be considered. Educate yourself on crypto and financial topics before finding a cryptocurrency worth investing.
3. Crypto is slow and vulnerable
Overall security and performance of Bitcoin Blockchain leave a lot to be desired. While Visa processes 38,000 transactions per second, Bitcoin Blockchain's throughput capability is much, much lower: it works at the speed of 5 TPS, and it takes an hour for a transaction to be processed fully. Other current performance issues include:
Proof-of-work is outdated compared to other protocols.

Not all cryptocurrencies are equally transparent and decentralized.

The vast majority of altcoins are hard to cash out.

Lack of scalability.
To top it off, the Blockchain at its current stage has a lot of security breaches and is prone to hacking. Stealing a huge sum from a crypto wallet is simpler than from a bank account — crypto is the part of the digital world that's not regulated by law. It goes without mentioning irreversibility of transactions: sending money to another person by mistake is a one-click affair. You won't be able to return the coins.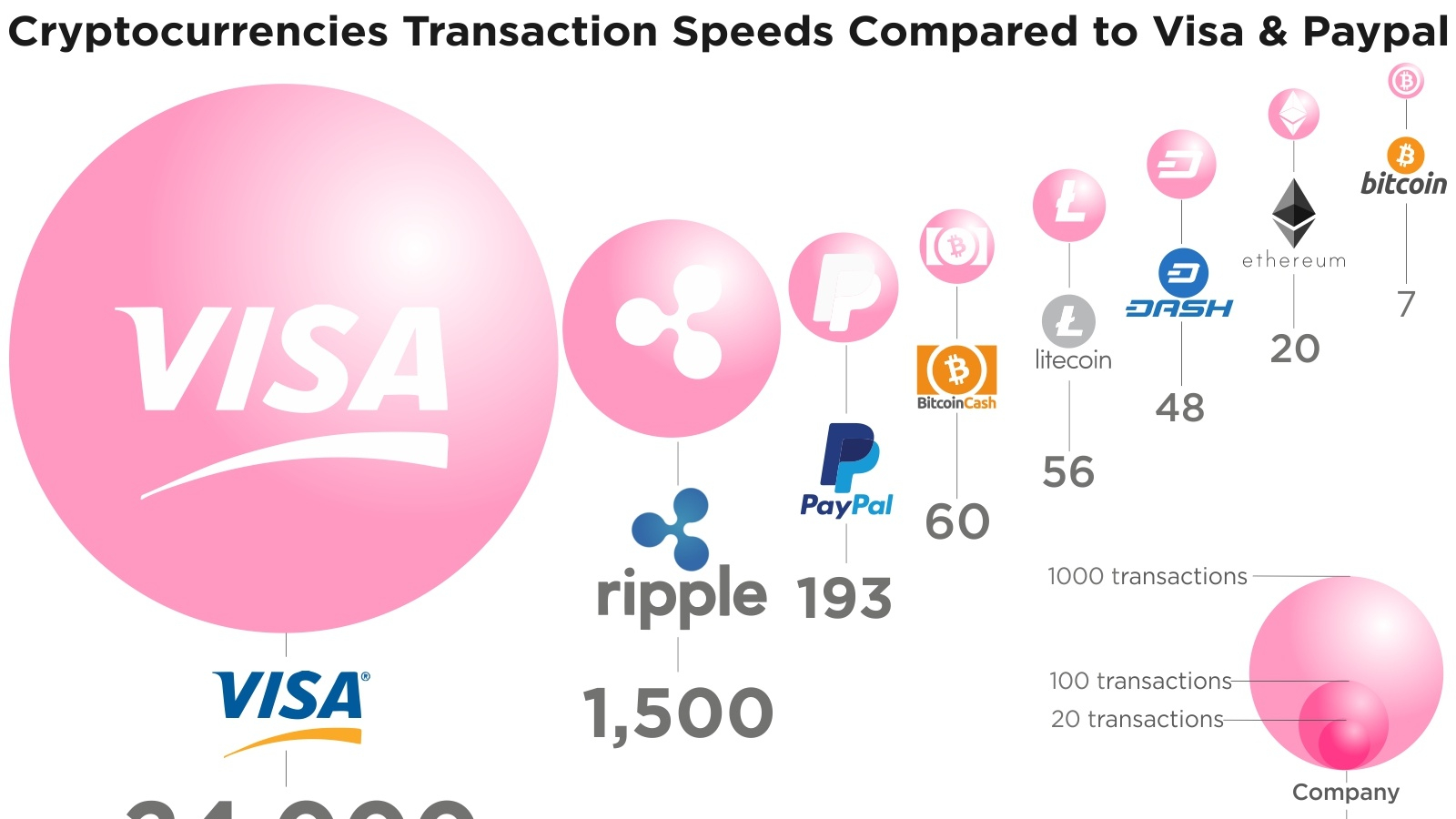 4. Crypto trading is dominated by panic sellers
The vast majority of investing takes place on decentralized exchanges where institutional investors are hardly present. Therefore, the value of coins and force of cryptocurrency trading is in hands of retail investors who are prisoners of their emotions compared to cold-blooded Wall Street professionals. Because of that cryptocurrencies take a hit, and making short-term predictions is impossible. How to invest in cryptocurrencies when they're so volatile? Your profit can be simply the matter of chance and luck. Probably, that's how many crypto investors managed to make fortune at the end of 2017. There's no guarantee that such burst will happen ever again.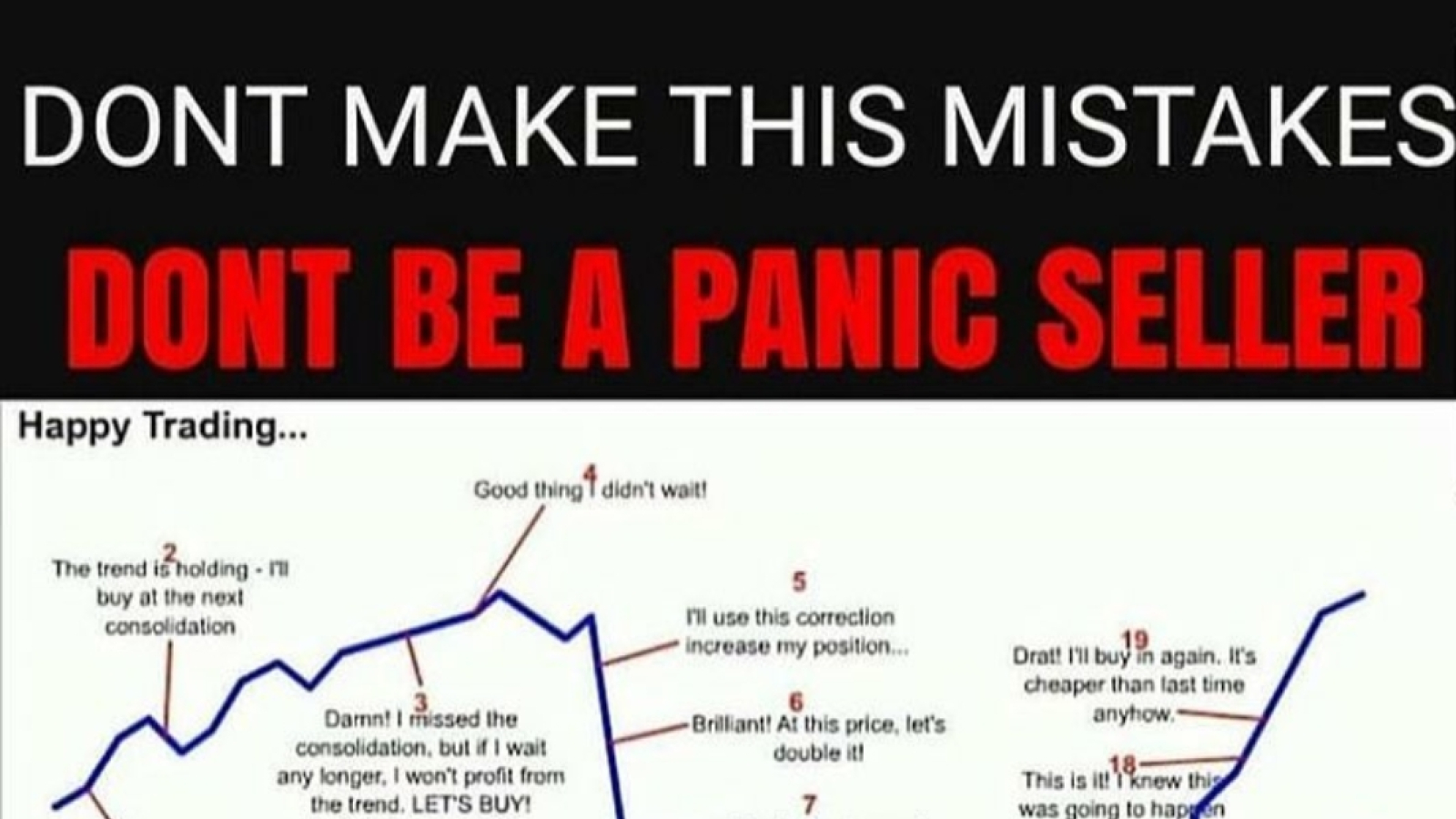 Is it worth investing in cryptocurrency when you know that it's going to grow in value? If you're a panic-monger, stay away from trading. Especially, if you invest money that you cannot afford to lose. Even the best crypto to invest can go up and down several times a day. As soon as you see the price dropping, you might think investing was a wrong decision and get rid of coins right before their cost starts soaring. Crypto trading isn't the place for emotional people — you should have enormous patience coupled with a calculating mind.
5. Beware of scam ICOs
The last but not the least is the fact that Bitcoin has provided fertile ground for the new type of financial frauds called "ICO". Getting money from people on their own accord has never been as easy as today. New companies are popping up around, each with its own token, but all teams have a pretty huge soft cap and hard cap — sums raised reach several million dollars. There is no guarantee that the team will allocate assets the way it's written in the white paper. Unfortunately, some just disappear with the contributed money.
Only eight percent of ICOs end up on exchange markets. The rest don't live up to the hype: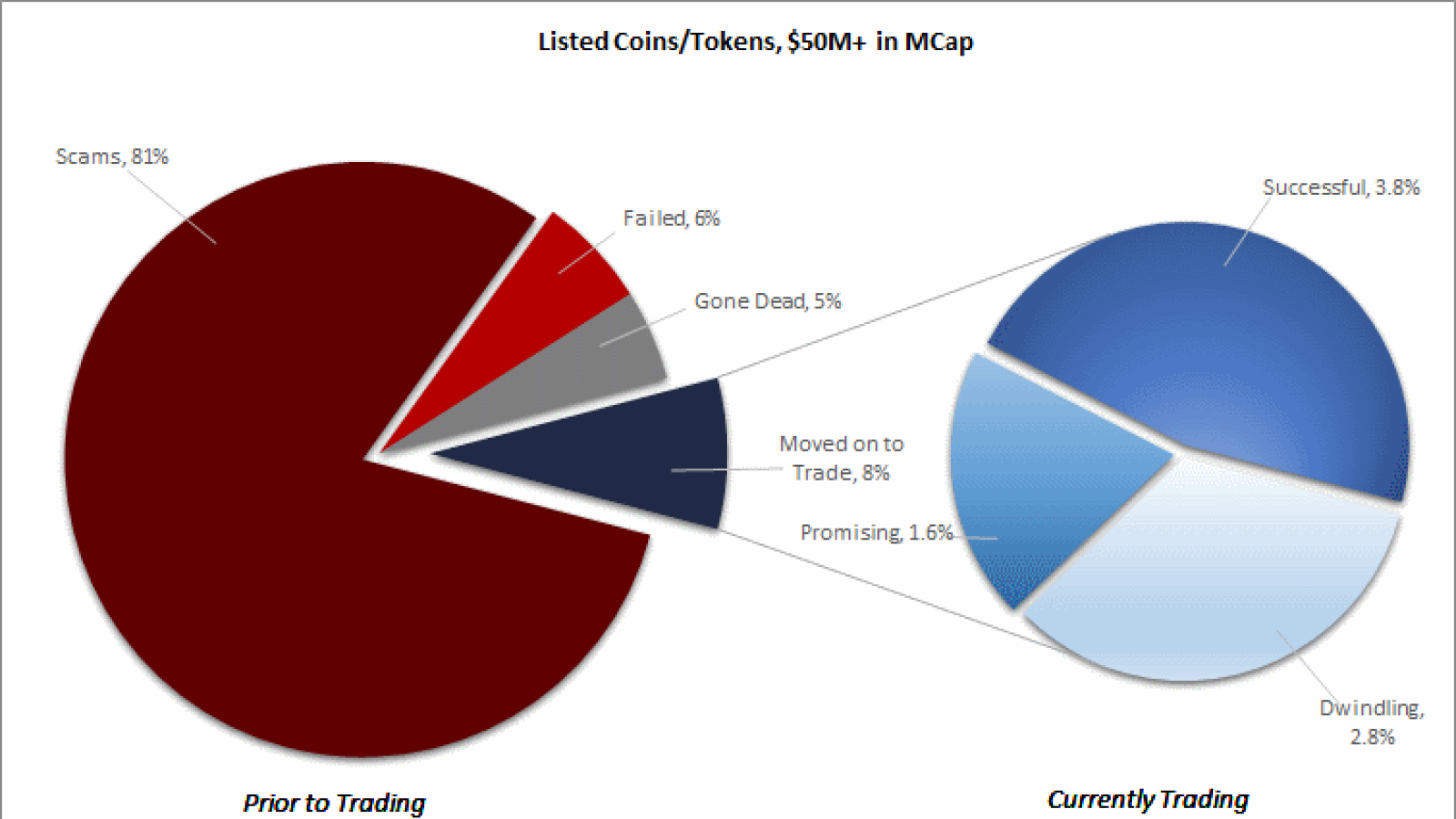 The article from Motley Fool cryptocurrency and investment website explains why cryptocurrency is bad:
"Securities and Exchange Commission (SEC) has flat-out warned investors that its hands are tied, and there's little that it can do should fraud occur. Since a number of digital currency transactions are designed to be anonymous, recovering your investment may not be possible."
Bottom line
Is Bitcoin a good or bad investment? It's no surprise that cryptocurrency holds no appeal for owners of brick-and-mortar businesses: it's a risky investment, and there is still no definitive evidence that it is established on the market forever. The gap between the real and the digital worlds is still too huge, and most people rely on cash which at least won't devalue in a day.
Before following investing in cryptocurrency 2018 trend, you should think twice and evaluate your own possibilities. Crypto is unstable, volatile, and not even real — without thorough analysis and cold-minded approach, you won't make a profit out of it. Why invest in cryptocurrency when there are so many alternative ways of spending extra bucks?