Outflows from digital asset investment products totaled $39 million last week, marking the sixth consecutive week of outflows totaling $272 million according to CoinShares. However, despite the negative sentiment on the overall market, there were some assets that experienced inflows. These were XRP and Litecoin (LTC).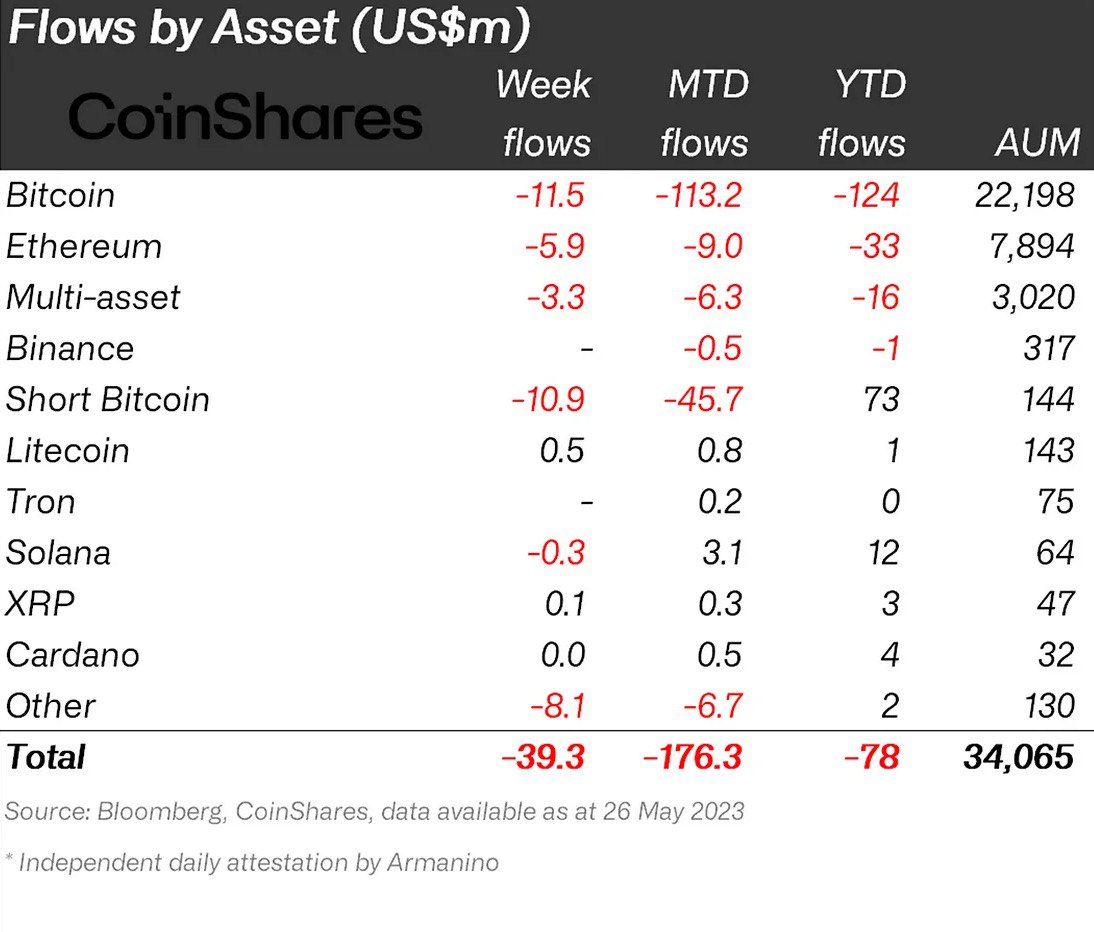 Thus, the volume of inflow of funds into investment products, focused on Litecoin, amounted to $500,000 over the last week, which brought the figure from the beginning of the month to $800,000 and $1 million from the beginning of the year. We can conclude from these dynamics that the attention of this category of investors has turned toward LTC only recently. The reason is that there are about two months left until Litecoin's halving, and as history shows, the token's price demonstrated growth in previous times under similar conditions.
XRP-focused investment products, on the other hand, had a smaller infusion over the past week — only $100,000. But since the beginning of the year, XRP has had three times as many inflows as LTC, $3 million.
This dynamic can be explained by the fact that investors are in no hurry to put their money into digital products tied to XRP right here and now. However, capital has been flowing in consistently since the beginning of the year, indicating that investors do have some expectations about XRP. It is likely that their wait is related to the SEC case against Ripple, the end of which was generally expected to come in the first half of 2023. Whether there will be outflows from XRP when June arrives will be seen next week.