Attempts being made by the digital currency ecosystem to wriggle out of its bearish zone are currently falling off. While the combined crypto market cap has slumped by 0.57% to $1.07 trillion at the time of writing, XRP has made concerted efforts to validate its current uptrend after surging by 1.83% over the past 24 hours to $0.4882.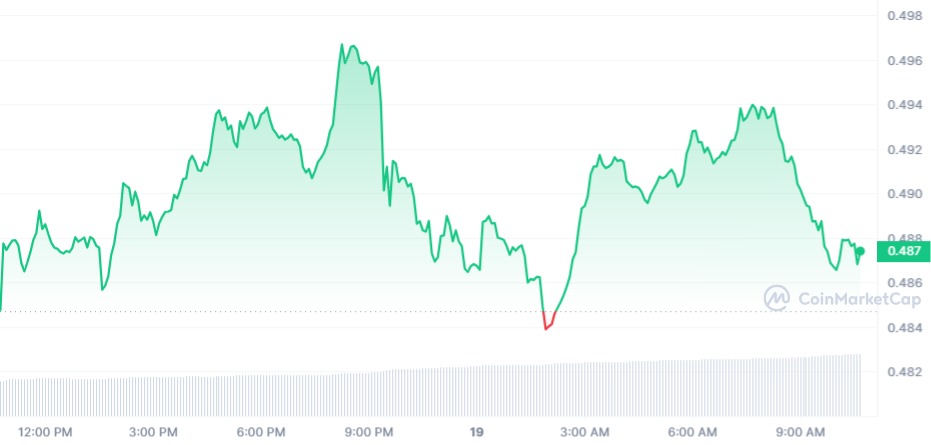 XRP has been decoupling from the growth path of Bitcoin (BTC), a situation that many in the XRP community believe is essential for the digital currency to fulfill its true potential in the long term. By comparison, while XRP printed 1.83% growth over the past 24 hours, Bitcoin slumped by 2.1% within the same time span.
The XRP growth uptrend was also validated by the massive uptick in its 24 hour trading volume compared to that of Bitcoin. While XRP's trading volume soared by more than 82% overnight, that of Bitcoin saw almost no shift, an indication that no new money is making its way into the premier digital currency at this time.
XRP is now the only digital currency in the top 10 ranking with positive net growth, a mark that should keep the market's bulls optimistic in the short term.
Capitalizing on fundamentals
The growth of XRP can be considered one that comes despite the many uncertainties surrounding its future at this time. The case between Ripple and the United States Securities and Exchange Commission (SEC) is yet to be concluded, with a slight possibility that the market regulator can eventually come out triumphant over Ripple.
Amid these regulatory uncertainties, XRP has been charting its growth following the business successes of Ripple Labs as well as the technical and product advancements of XRP Ledger (XRPL), among other positive fundamentals.
XRP remains one of the most undervalued crypto assets according to analysts, but it has a positive growth outlook in the long term.