In an eye-catching revelation from CoinShares, XRP has reaffirmed its dominance in the world of cryptocurrency-focused investment products, experiencing an extraordinary surge in inflows. Over the past week alone, XRP's value soared by an impressive $2.6 million, marking a significant milestone for the digital asset in 2023.
The accumulation of positive year-to-date inflows worth a staggering $10 million in XRP-oriented investment products further cements its position among investors' top choices. Only two other cryptocurrencies, Solana (SOL) and Bitcoin (BTC), have managed to surpass the digital asset's popularity in this plane. According to CoinShares, over the last 11 weeks, total flows into XRP ETPs amounted to a remarkable $6.8 million.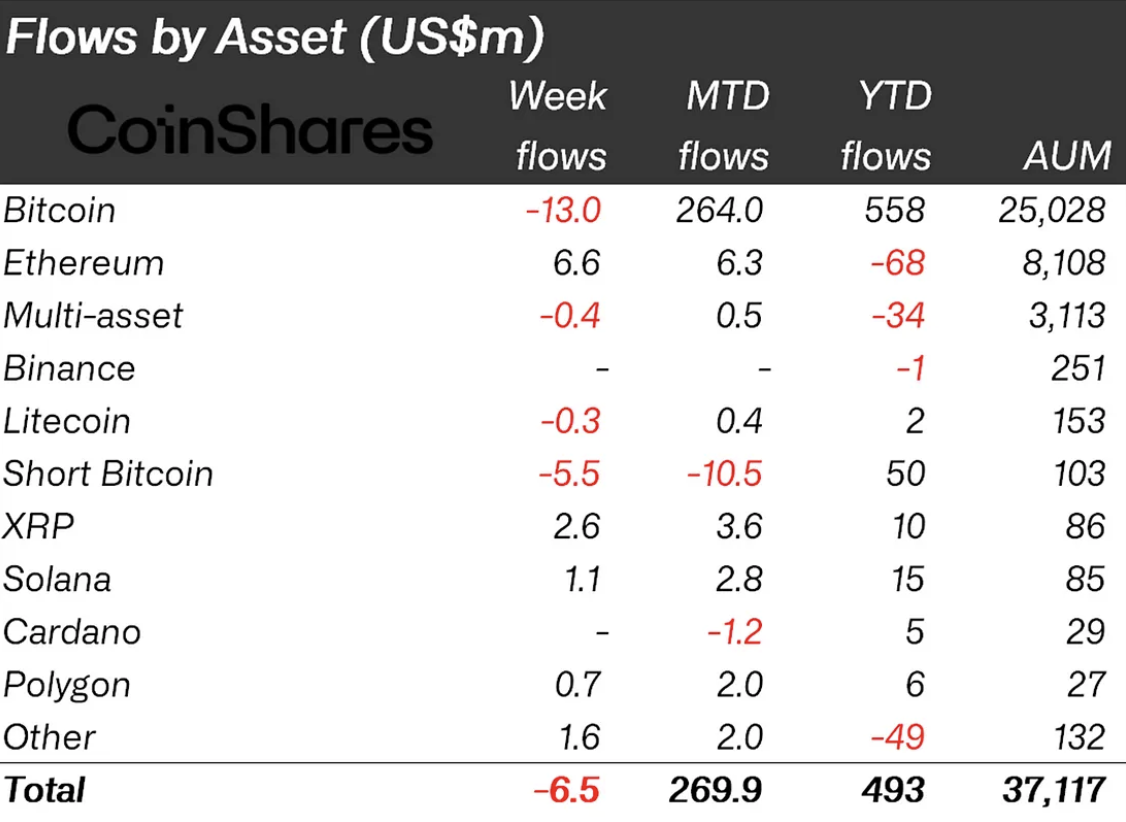 The root cause of this tremendous success can be traced back to a crucial event that shook the crypto market to its core — the landmark court decision on July 13, declaring XRP a nonsecurity asset. This legal validation triggered a ripple effect across the crypto market, and in the more traditional realm of ETPs, of course.
Both traditional investors and everyday crypto enthusiasts seem to be now expressing unwavering confidence in XRP. This trust is undoubted, given the record-breaking inflows into XRP-oriented investment products.
Moreover, the rise of large investors, referred to as whales, who hold balances exceeding 100 million XRP each, serve as a testament to this growing optimism. Santiment's recent report, as cited by U.Today, captures the essence of this prevailing mindset in the best possible way.