In the realm of cryptocurrency, on-chain data provides a direct window into the operations and trends of a network. When we consider XRP, the third largest cryptocurrency by market capitalization, the on-chain metrics present an enlightening perspective, especially as it coincides with its current price trajectory.
The most evident sign from the on-chain data is the oppressed dynamic of XRP, indicating a lack of momentum on the market. A vital metric, the transaction volume, remains at its presurge level. This stagnation in transaction activity shows a clear disconnect from the brief euphoria that engulfed the market following the SEC's ruling, which declared that XRP was not a security.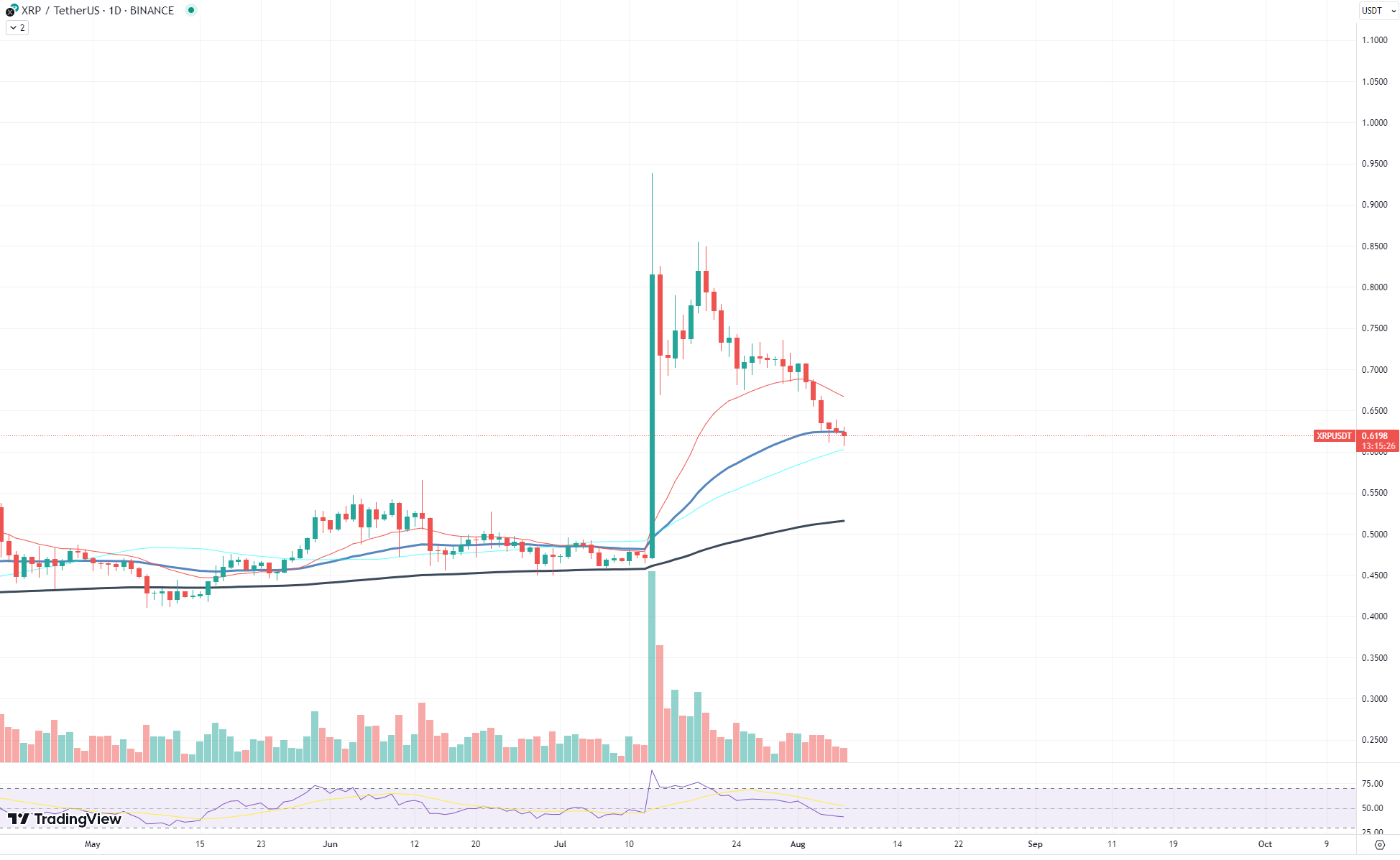 Moreover, the total fees on the XRP network paint a telling picture. Standing at a mere $1,450, it signals a discernible lack of market activity. To put things in perspective, robust and thriving networks often have higher transaction fees, a direct result of heightened trading, transfers and overall user engagement. The relatively low fee on the XRP network might be interpreted as a sign of reduced interest or trust in the cryptocurrency.
The surge in activity and price was undeniably evident during the days surrounding the SEC verdict. It was a critical juncture that many had hoped would invigorate the XRP network and lead to more consistent positive performance. However, after the initial excitement waned, the network seems to have reverted to its previous state, becoming stagnant once again.
Piecing this all together, the fundamental data suggests a challenging road ahead for XRP. While past performance and on-chain data are not definitive predictors of future outcomes, they offer insights that should not be overlooked. In XRP's case, the absence of vital network activity and its conformity with the current downtrend in price appear to confirm that its decline may continue for the foreseeable future.
For investors and traders, such insights are invaluable. The cryptocurrency market is ever evolving, and while XRP has faced its fair share of trials, it is essential to approach its future with both caution and an informed perspective.