After suffering from a brutal downfall in 2018, Bitcoin is on top of the world, again. According to a recent Wall Street Journal report, the number one cryptocurrency so far gave its holders much better returns than other rallying assets, such as crude oil, the S&P 500, and lean hogs.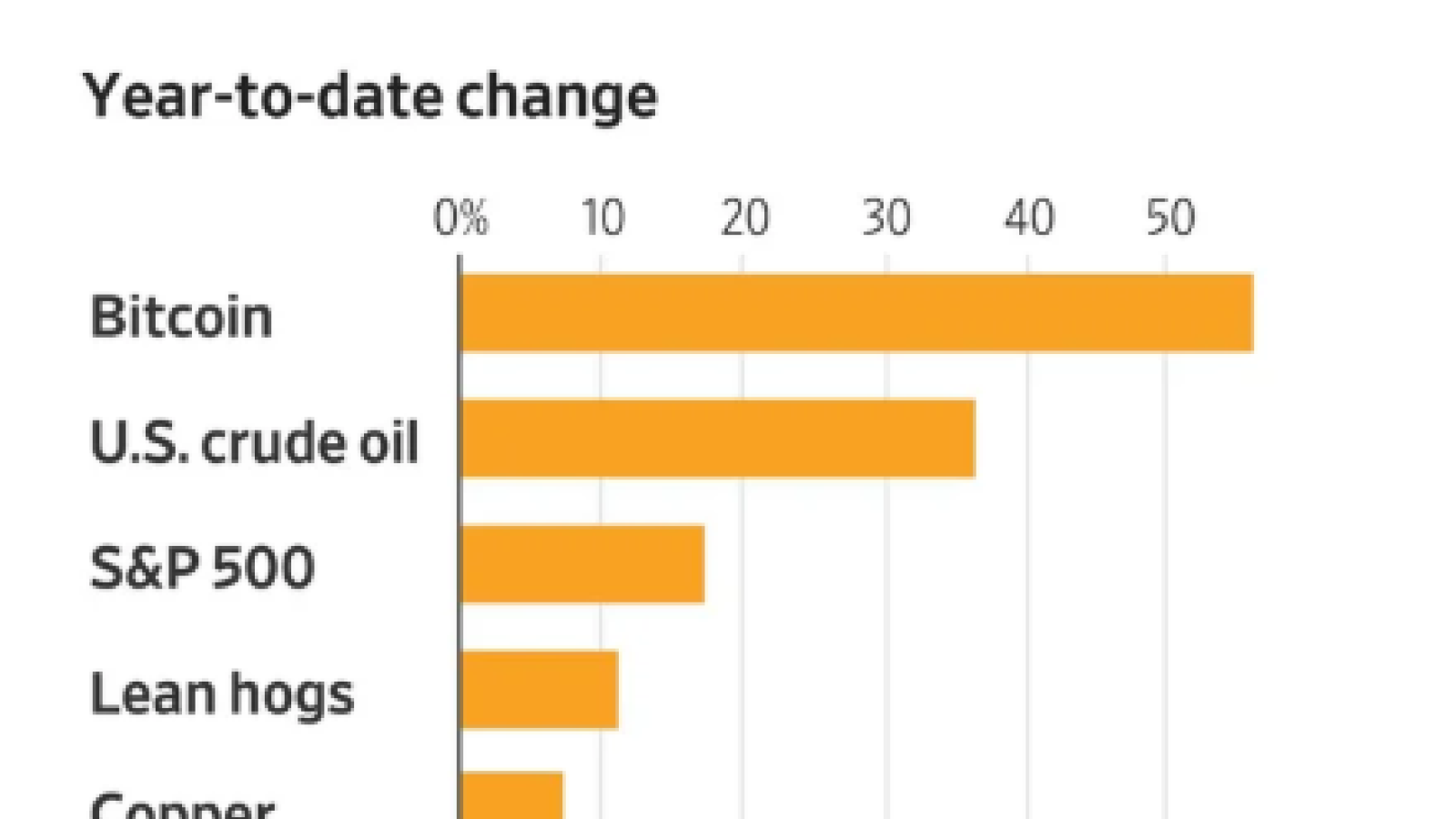 The Bitcoin turnaround
April was an exceptionally good month for the crypto king. The BTC price witnessed a whopping 20 percent price increase on Apr. 2. That was followed by further price gains that eventually pushed the coin's price above the $5,500 level.

The Tether-Bitfinex controversy was expected to the long-awaited rally, but it turned out to be merely a bump in the road. Bitcoin quickly rebounded with its price recently testing new highs. Considering that positive sentiment is taking over the market, Bitcoin reaching $6,000 seems to be a very achievable goal.

With that being said, trading expert recently claimed that Bitcoin would have to reach $6,400 (its most-traded price of 2018) for its rally to be confirmed.


Is there a correlation?
The aforementioned report notes that there is a strong correlation between different markets. Indeed, Bitcoin and the S&P 500 experienced substantial growth this year. Speaking of the latter, the 18 percent uptick is mainly attributed to FANG stocks – both Facebook and Amazon rallied this year.

However, some experts are worried about the prospects of the future rally. Wells Fargo Investment Institute claims that its clients should consider the overvaluation risks The escalating trade tensions between the US and China could take a toll on the US stocks.