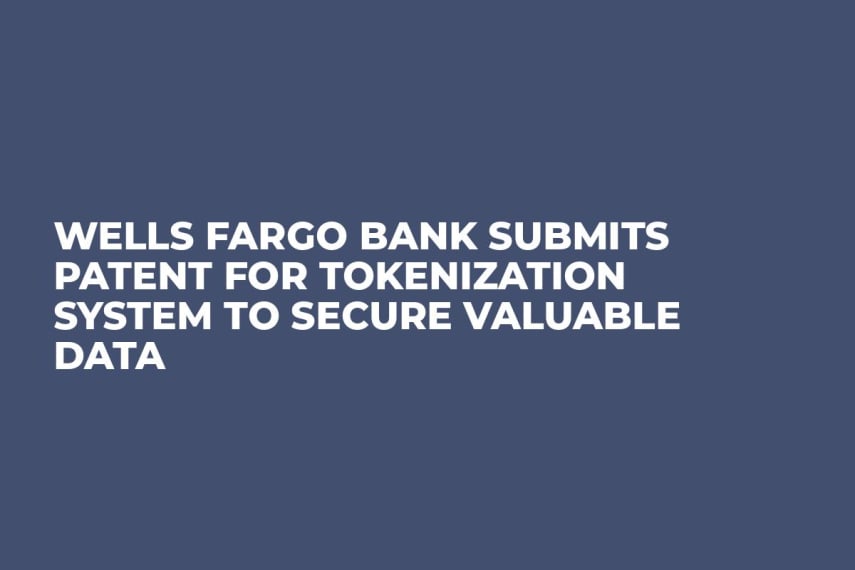 Cover image via U.Today
The US Patent and Trademark Office (USPTO) has published the application that outlines a system where all types of data pieces, like document, chart, can be traced, accessed and protected through tokenization.
Digital way of data protection
Tokenization, according to the patent document, implements methods of encryption which help turn an initially unrestricted piece of data into a restricted token that can be "detokenized" only by another system user. The network gets cryptography to attach a specific value to the data elements by means of an authenticated digital signature.
The system of data tokenizing can be implemented to supervise the access to the data and its confidentiality. Also, it is meant to help authenticate data origins and keep it intact by tracing any unauthorized modifications.
According to the bank's reps, tokenized data can be secure even if it is kept in a public environment, like a cloud storage system.
Is global tokenization coming?
The suggested patent will let data owners or bank managers choose the way the tokenized data will be viewed, partly or completely, for users with limited access: whether it will be shown as a randomized text, a blurred text, etc.
In June, the CEO of payment service Circle spoke at a conference in Ireland touching upon the topic of a coming crypto-revolution, suggesting that everything is going to be tokenized in the future, everything from valuable things to public records.
Fargo bans crypto
Similarly to the Chinese government, Fargo top management is encouraging the use of new decentralized technologies but it rejects digital coins. Its recent move was to prohibit its customers to purchase virtual coins through the bank's plastic cards in relation to high investment risks.