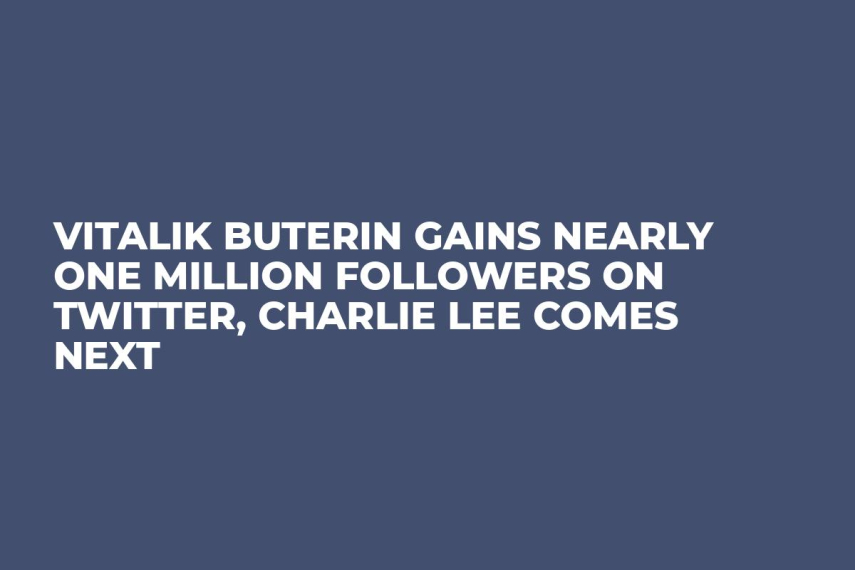 Cover image via U.Today
The number of Vitalik's followers on Twitter is growing, currently being 781,000 people. That is, more or less, the size of an entire city.
This amount of those eager to keep track of his news and thoughts gives him a place among the 2,000 Twitter accounts globally, says the data from TwitterCounter, and makes Buterin almost a celebrity.
Charlie Lee ranks next
The founder of Litecoin (LTC), Charlie Lee, can boast almost the same number of fans, which is 779,000.
Taking into account the much bigger size of the Ethereum community than that of Litecoin and that Ethereum news generally causes much more interest, it seems curious that Lee has nearly the same number of followers. Some believe though, that half of Lee's fans are inactive.
Top followed crypto accounts:
As for other crypto movers and shakers, the scheme is as follows:
Roger Ver (Bitcoin billionaire, Bitcoin Cash evangelist) – over 500,000 followers,
Andreas Antonopoulos (Blockchain expert) – under 500,000 followers,
Brian Armstrong (Coinbase CEO) – nearly 250,000 followers,
Changpeng Zhao (Binance CEO) – almost 200,000 followers,
Nick Szabo (computer scientist, legal scholar and cryptographer) – slightly over 200,000.
Justin Sun (TRON CEO) – 528,000,
Dan Larimer (EOS co-founder) – 20,000
EOS Twitter account – 174,000 followers,
Ethereum official Twitter account – over 500,000 followers.
Most of these accounts have faced a great inflow of new followers during the last year.
Crypto movers and shakers
These are huge numbers of fans, if you just imagine all those people standing out in the street. This gives Buterin and Lee quite a lot of attention, power and responsibility. In the past their tweets have made the market trends change.