The Verge (XVG) cryptocurrency is an impressive performer today, as data from CoinMarketCap shows it is up by 15% to $0.008844. Today's massive upshoot in the price of Verge reflects the buildup in the digital currency over the past week, where the asset has soared as high as 215.60%.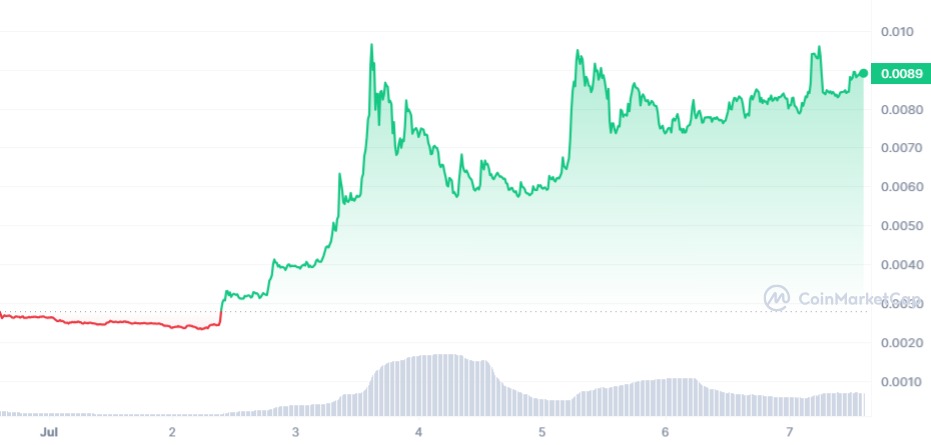 Reasons powering Verge momentum
The growth of Verge is primarily fueled by the recent listing of the digital currency on Huobi exchange. Per the announcement, the XVG/USDT perpetual futures pair is now live with 20x the leverage.
This product is a sign that Verge has a foothold among the most elite digital currencies. The sentiment and wide reception for this listing have shown the inherent interest in the Verge community to see the cryptocurrency thrive.
Verge is one of the oldest digital currencies around with a focus on offering an alternative fast, efficient, decentralized payments network that improves upon the original Bitcoin (BTC) blockchain. With the coin's latest embrace, it is evident that its influence is being felt and appreciated in today's payment ecosystem.
Additionally, the growth of Verge is also fueled by an influx of new users into the protocol as well as the wide adoption of some of its core value propositions, including cloud staking.
Era of low-cap altcoins
The digital currency ecosystem is awash with the influence of Bitcoin (BTC), Ethereum (ETH) and other renowned altcoins like Litecoin (LTC), Cardano (ADA) and Solana (SOL), among others. As observed in recent times, the trend is shifting, and relatively lower-cap cryptocurrencies like Verge are beginning to define the pace of the broader altcoin momentum.
While investors remain psyched by the legacies of premier blockchains like Bitcoin and XRP, the value proposition and positioning of protocols like Verge are now also being placed in the right perspective, as reflected in the current record of the growth momentum.