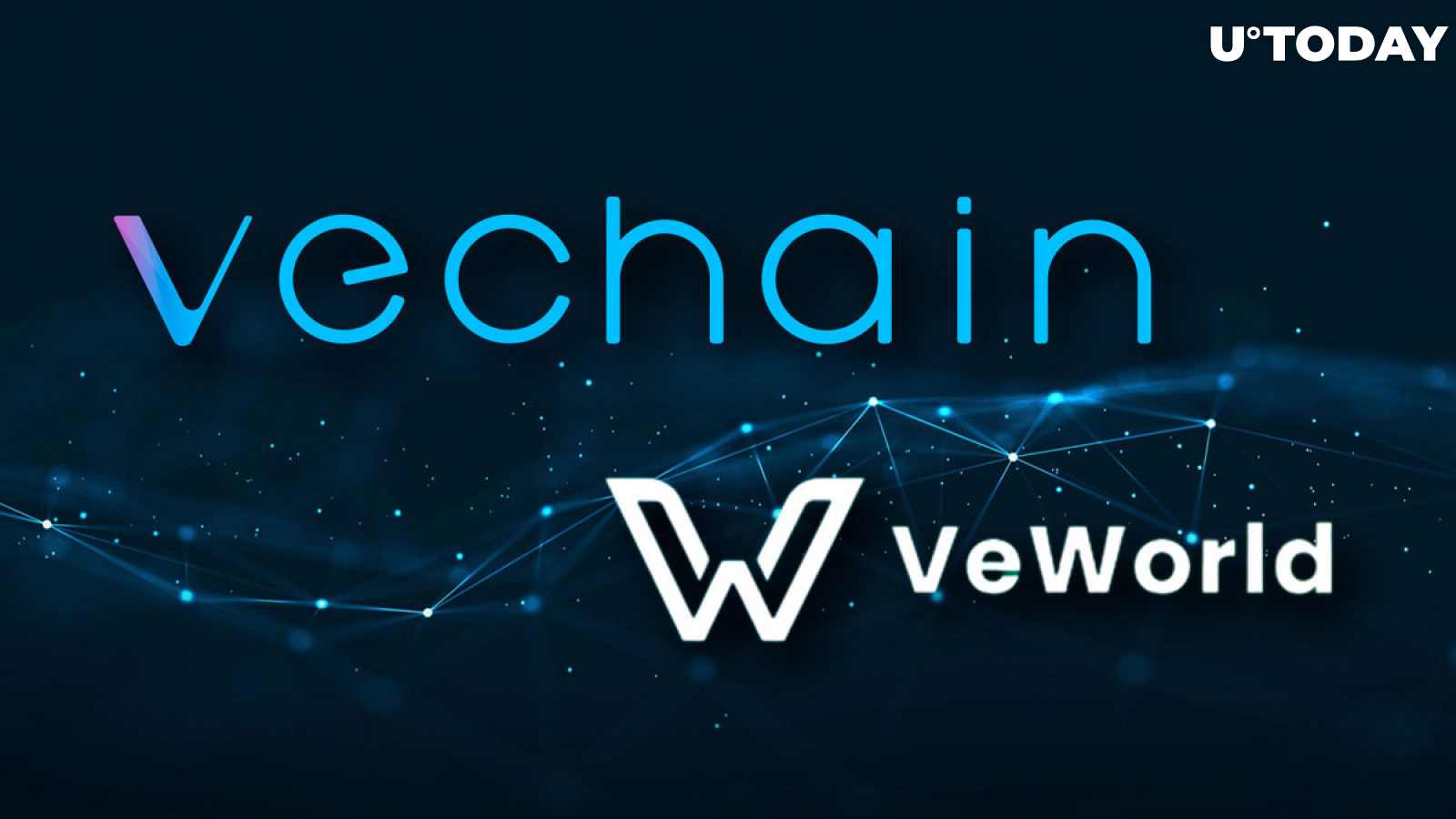 Cover image via www.freepik.com
The VeChain blockchain protocol celebrates a new milestone with the launch of its native self-custody wallet.
VeChain announced the formal launch of its new mobile wallet, VeWorld, in a tweet, capping off massive efforts by its developers to bring a new level of quality to VeChain's wallet infrastructure.
The newly launched VeWorld mobile has various crypto wallet capabilities, and the team claims that the current iteration is just the beginning of many more improvements targeted at boosting the quality and utility of the VeChain ecosystem.
The VeWorld wallet includes the integration of WalletConnect, which corresponds to a major blockchain standard.
Also, VIP-180 tokens (VeChain's native token standard) are easily visible and managed in the first iteration of VeWorld, allowing users to send and receive assets.
For the first time, the possibility to add custom token contracts was also introduced.
A fee delegation for users has also been included in the settings menu. Another significant innovation to VeWorld is a native NFT viewer, which allows users' collections to be viewed at any time directly via a tab in the wallet.
What's next?
VeChain teases big upcoming updates for the recently launched mobile wallet, stating that upgrades will be pushed regularly, introducing new features and quality-of-life enhancements within the VeWorld UI.
VeChain stated in a blog post announcing the release that its technological roadmap is jam-packed with features that will be revealed in due course, including in-house creations and adaptations from other popular blockchains.
It outlines upcoming features such as VeChain dapp store integration, a fiat on/off ramp via a well-established institution, integration with DEX functionalities, asset-bridging support and carbon footprint tracking for transaction history, all of which will be revealed in due course.