The Silk Road saga continues with a total of more than $100 mln in BTC transferred to Bitfinex and Binance just in a week. Redditors continued their speculations about who could be behind these gargantuan sums of money.


Exchanges witness an influx of coins
Drug dealers might be switching to the US dollar, but the dark past of Bitcoin keeps haunting it up to this day. The famous darknet market Silk Road, where Bitcoin was used as the main currency for trading drugs, has been defunct for a long time, but one cannot say the same about its wallet that contains about $1 bln in BTC.

The wallet that allegedly served as cold storage for the notorious drug market is active again for the first time in four years, according to a Reddit post in the largest Bitcoin community. The latest post of the user u/sick_silk who investigates this case is devoted to the recent transfer of money from this wallet to numerous crypto exchanges (more than $80 mln were moved to Bitfinex while $32 mln appeared to be transferred to a Binance wallet).

It this individual took the more than a week to move almost 11 percent of the original stash to these two exchanges. He posted the details of all transactions.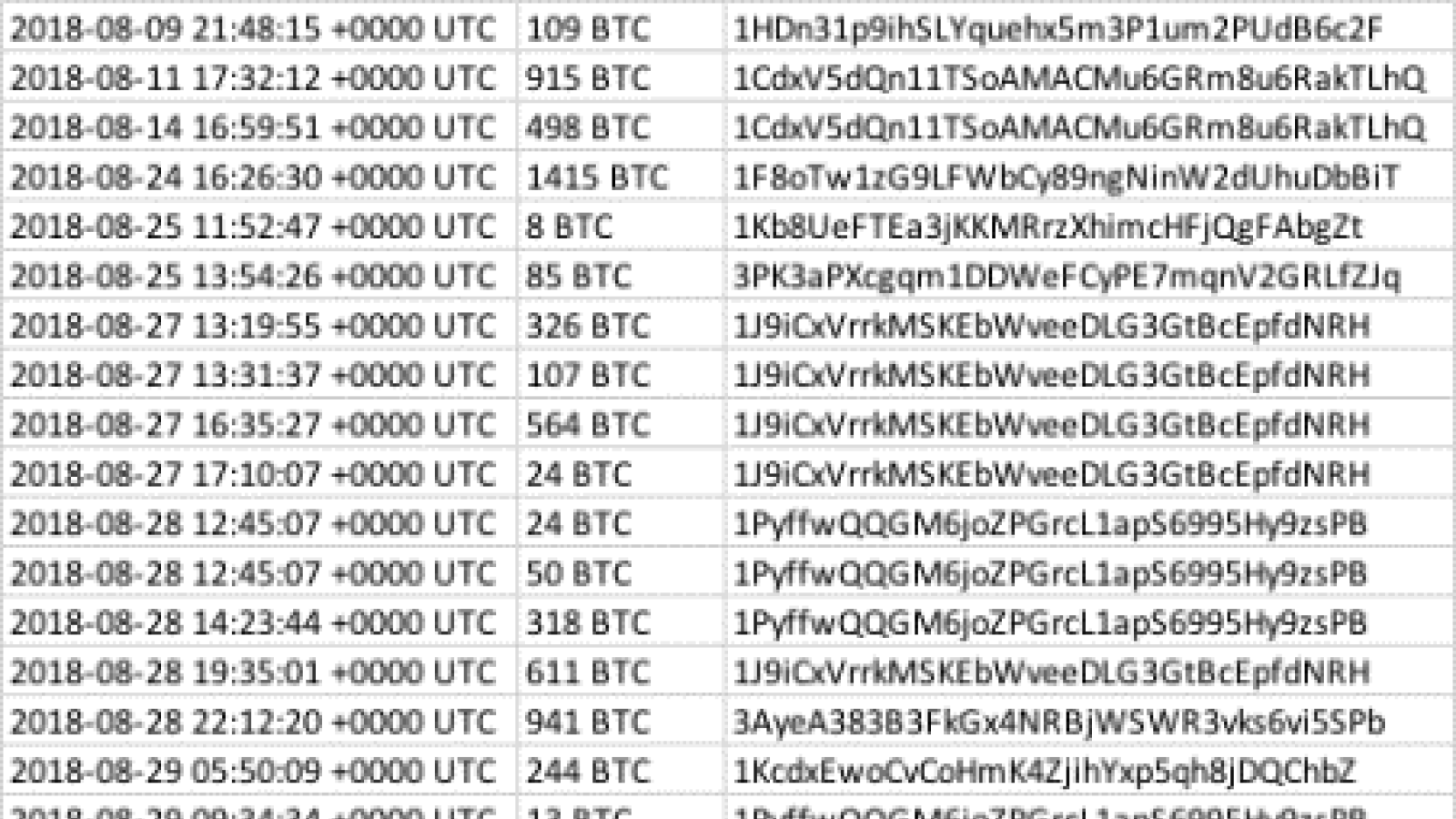 New theories are brewing

Unsurprisingly, Bitcoin enthusiasts have been brewing numerous theories about the identity of the billion dollar wallet owner from the very first post. FBI confiscated 144,000 Bitcoins Ross Ulbricht's wallet back in 2014, but it seems very likely that is he is not the only Silk Road owners and the other ones have managed to evade the authorities.
There are also doubts as to whether this wallet is really connected to the Silk Road. Some are speculating that this might be the cold storage of a now-defunct Japanese cryptocurrency exchange Mt. Gox that is now repaying losses to its creditors. Of course, there was also a place for Bitcoin's elusive creator Satoshi Nakamoto– he might be revealing his identity with this recent sell-off, according to some Reddits.