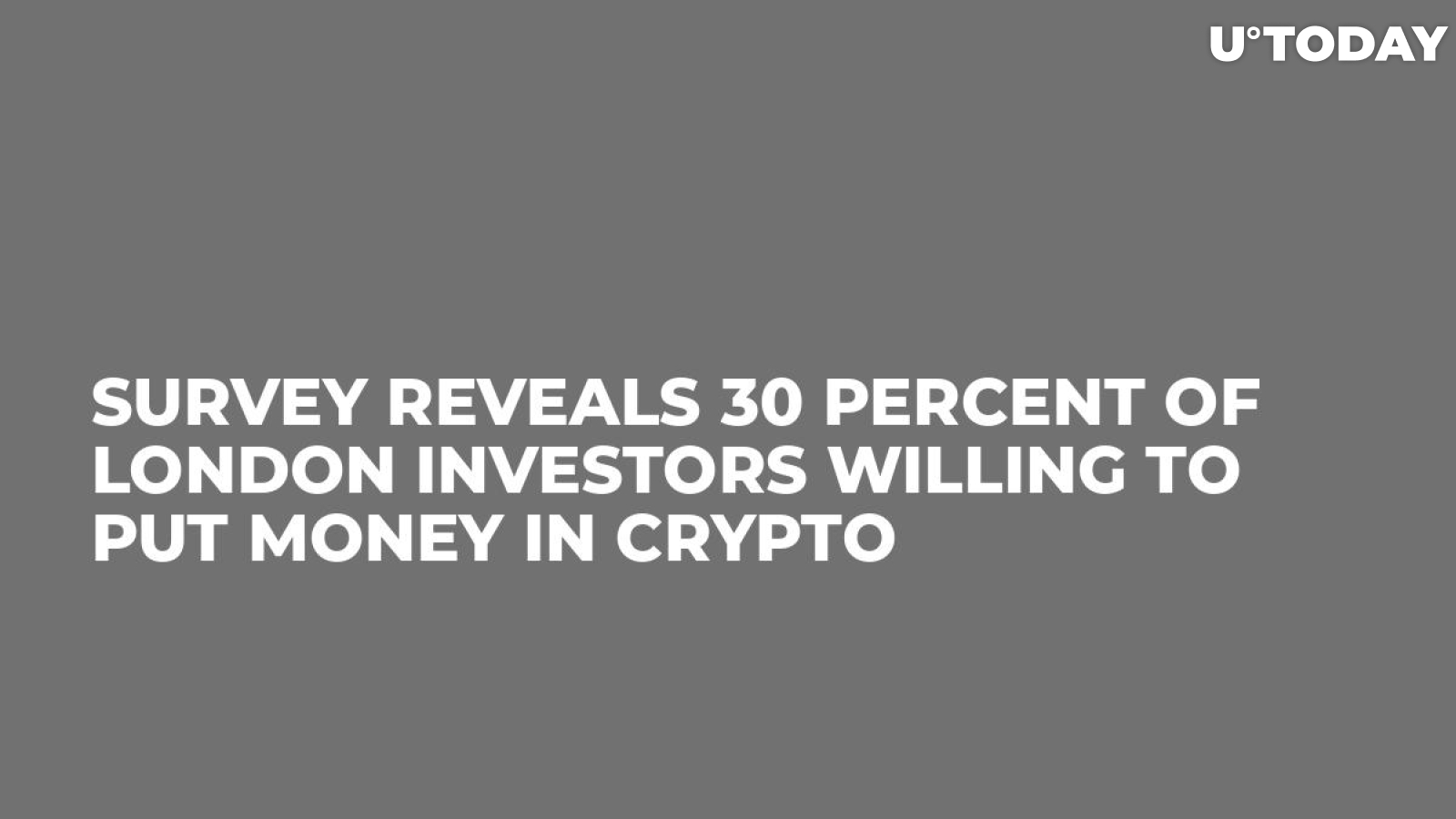 Cover image via U.Today
A new survey conducted by Rathbone Investment Management reveals that around 30 percent of Londoners are willing to invest in cryptocurrencies. However, this figure is much smaller on a national scale– only 13 percent of poll respondents say that they would like to diversify their investment portfolio with digital assets.

Rathbone investment director Robert Hughes-Penney reveals that British people, in general, are significantly more conservative about their investments than Londoners. London is a booming fintech hub, so it doesn't come as a surprise that those who live in the capital were able to swiftly react to the crypto craze that happened last December.

Meanwhile, only two percent of US investors own cryptocurrencies.