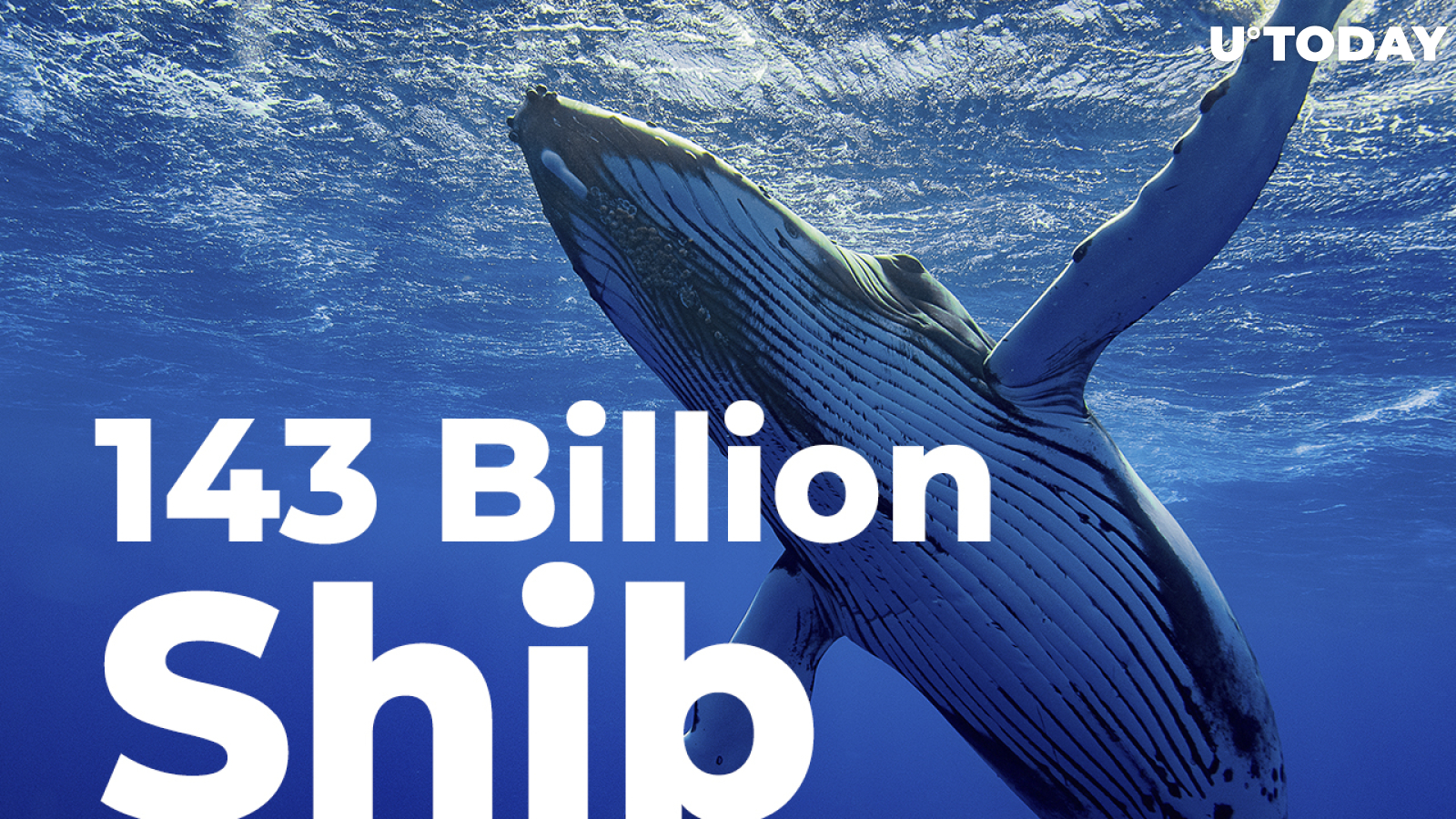 Cover image via stock.adobe.com
WhaleStats Twitter account that tracks the top 100 wallets on Ethereum, BNB Chain and other networks, spreads the word about some of the biggest whales continuing to acquire Shiba Inu tokens, as well as Terra (LUNA).
Whale grabs 143 billion SHIB
In a recent tweet, WhaleStats on-chain data service reported that around 17 hours ago, owner of the "BlueWhale0073" wallet added a staggering 143,334,055,785 Shiba Inu to his crypto riches. This purchase cost him $3,176,282.
? ETH whale "BlueWhale0073" just bought 143,334,055,785 $shib ($3,176,282 USD).

Ranked #272 on WhaleStats: https://t.co/RBupemZyZX

Transaction: https://t.co/PcS5KSSR3a#SHIB #ShibArmy

— WhaleStats - BabyWhale ($BBW) (@WhaleStats) April 29, 2022
On Friday, U.Today reported that the same crypto investor had bought 57,979,293,909 SHIB. At press-time, however, this whale holds mainly USDT, MATIC and LINK, having sold all of his SHIB or transferred it to another wallet of his as his balance does not show any Shiba holdings at the moment.
USDT is the biggest holding of this investor at the moment (72.18 percent of the portfolio), while MATIC and LINK comprise 10.46 percent and 10.82 percent, correspondingly.
Terra's popularity among whales rises
Another whale, "Bonobo", has purchased two lumps of trendy LUNA – roughly 110,000 coins in total worth $10 million. The biggest holding in his wallet is FTX Token, comprising 71.65 percent of the portfolio worth $879.1 million.
At the time of writing, SHIB holds the position of the biggest holding by the USD value and APE is the most traded token.
On the scale of top 10 purchased assets by 500 largest Ethereum whales, SHIB holds position 7 and APE sits on spot 5, while LUNA is the holder of spot 4.
? Top 10 purchased tokens by 500 biggest #ETH whales today

? $USDC
? $USDT
? $ETH
4️⃣ $LUNA @terra_money
5️⃣ $APE @apecoin
6️⃣ $HEX @HEXcrypto
7️⃣ $SHIB @Shibtoken
8️⃣ $MKR @MakerDAO
9️⃣ $FTM @FantomFDN
? $ENJ @enjin

Whale leaderboard ?https://t.co/tgYTpOm5ws pic.twitter.com/KKIYNhTVCQ

— WhaleStats - BabyWhale ($BBW) (@WhaleStats) April 30, 2022