Christine Lagarde, the Managing Director at the International Monetary Fund, stated during a speech at the Singapore Fintech Festival (Nov. 14) that central banks should "consider the possibility to issue digital currency." She also mentioned that despite being "not entirely convinced" of the benefits of cryptocurrencies, there may be a use for government-backed tokens.
These Central Bank Digital Currencies (CBDCs) would aid "financial inclusion," "security and consumer protection," and "privacy in payments." Whether or not this will have an effect on the current crypto market remains to be seen; in the meantime, all major digital currencies are dropping, Ether included.
Charts at a Glance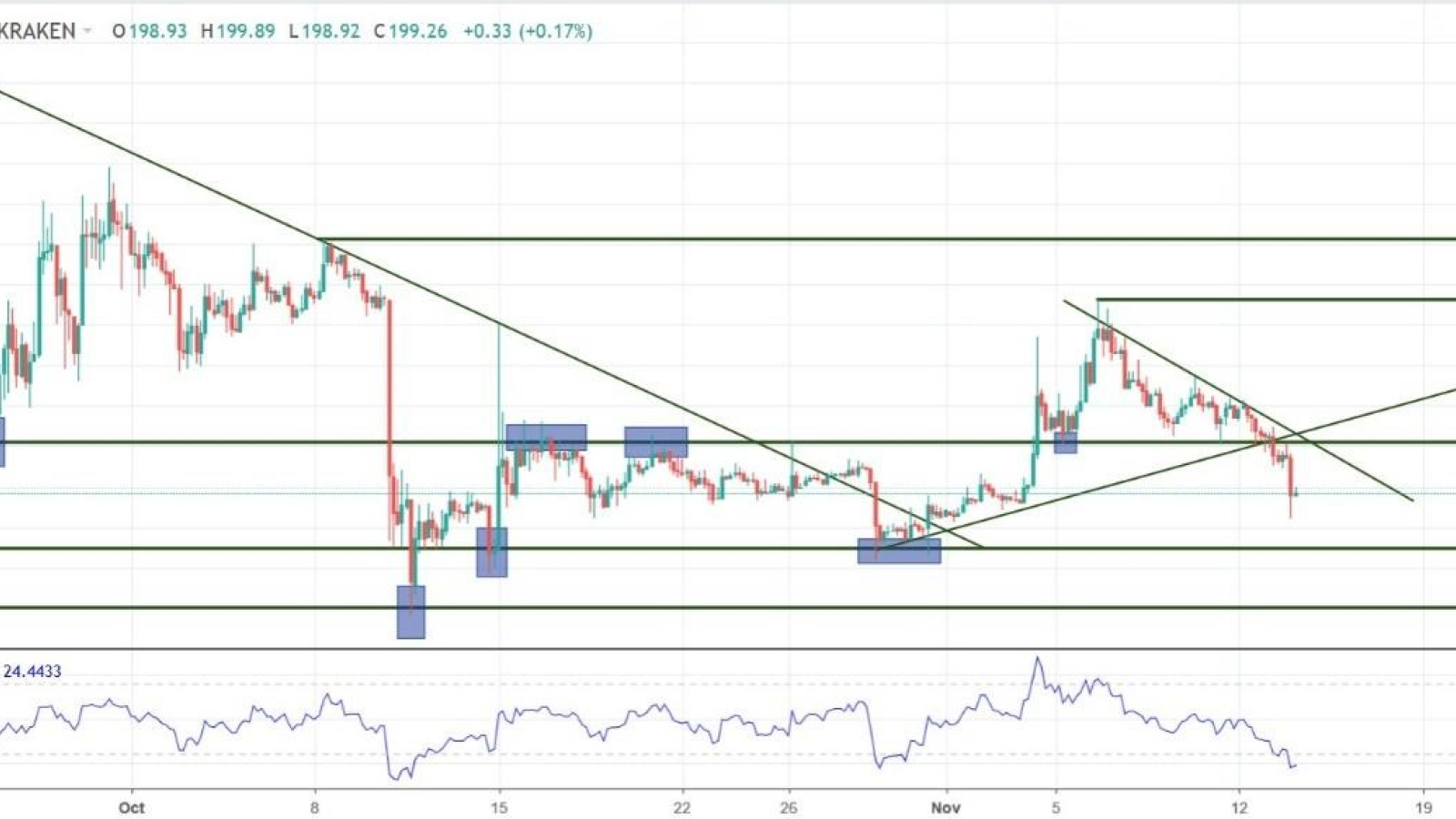 ETH/USD was trapped between two trend lines, but now it seems like a clear direction has been chosen, at least for the short term. The pair has dropped 8 percent during the last 7 days and broke below the bullish trend line, so the next destination is most likely the support zone around 190 – 192.
If the pair reaches the mentioned support zone, I expect to see a bounce for two separate reasons: the level acted as strong support last time it was touched, and the Relative Strength Index is already below its 70 level, indicating oversold. A return above the bearish trend line would invalidate this scenario.
Support zone: 192 - 190
Resistance zone: 205 and both trend lines
Most likely scenario: drop into support followed by a push higher
Alternative scenario: break above 205 without a touch of support