Tether (USDT), the biggest stablecoin by market capitalization and the third largest cryptocurrency, is almost ready to regain all of the market value it lost after algorithmic rival TerraUSD collapsed less than a year ago.
At the time of writing, USDT had a market capitalization of $81.5 billion, according to CoinMarketCap data. Tether's market cap reached a peak of about $83 billion last May before investors began to dump cryptocurrencies as a result of Terra's collapse.
When TerraUSD (UST) depegged in May 2022, it caused market sell-offs and temporarily caused Tether USDT to lose parity with the dollar. Amid investor panic, its market value also decreased. UST, a so-called algorithmic stablecoin, then worked with LUNA to maintain its peg to the dollar using a set of on-chain mint and burn mechanics.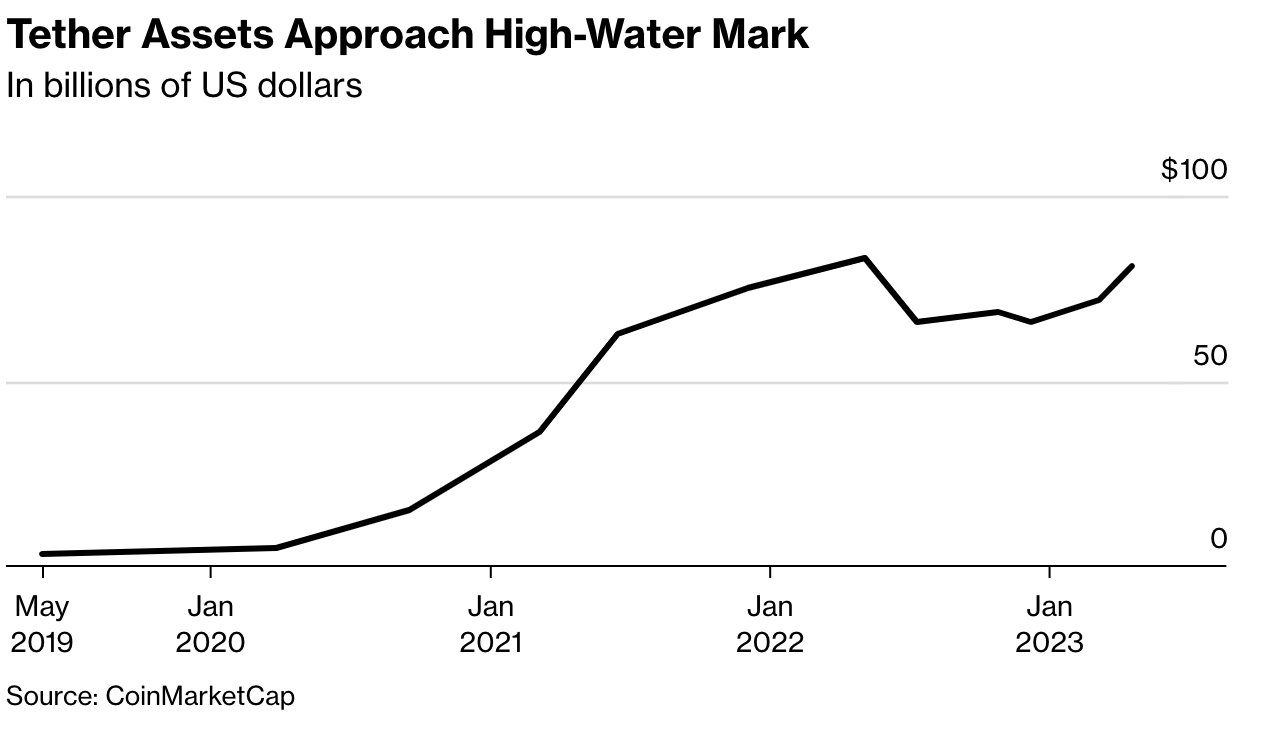 The value of Tether's assets decreased by about 20% in the second quarter of last year.
The narrative now appears to be shifting in its favor. Tether is recovering its losses after profiting from this year's banking turmoil that put pressure on competitors like Circle's USD Coin and the rally that brought the lead cryptocurrency Bitcoin up by over 65%.
Additionally, it appears that Tether has benefited from the recent trend of financial institutions shunning crypto clients while presenting itself as a viable alternative.
The U.S. Securities and Exchange Commission and state regulators have stepped up enforcement actions this year. Paxos Trust Co. ceased issuing its Binance-branded BUSD stablecoin after a regulatory pushback by New York and the SEC. Since the start of the year, BUSD's market cap has decreased by over 60%, according to CoinMarketCap.