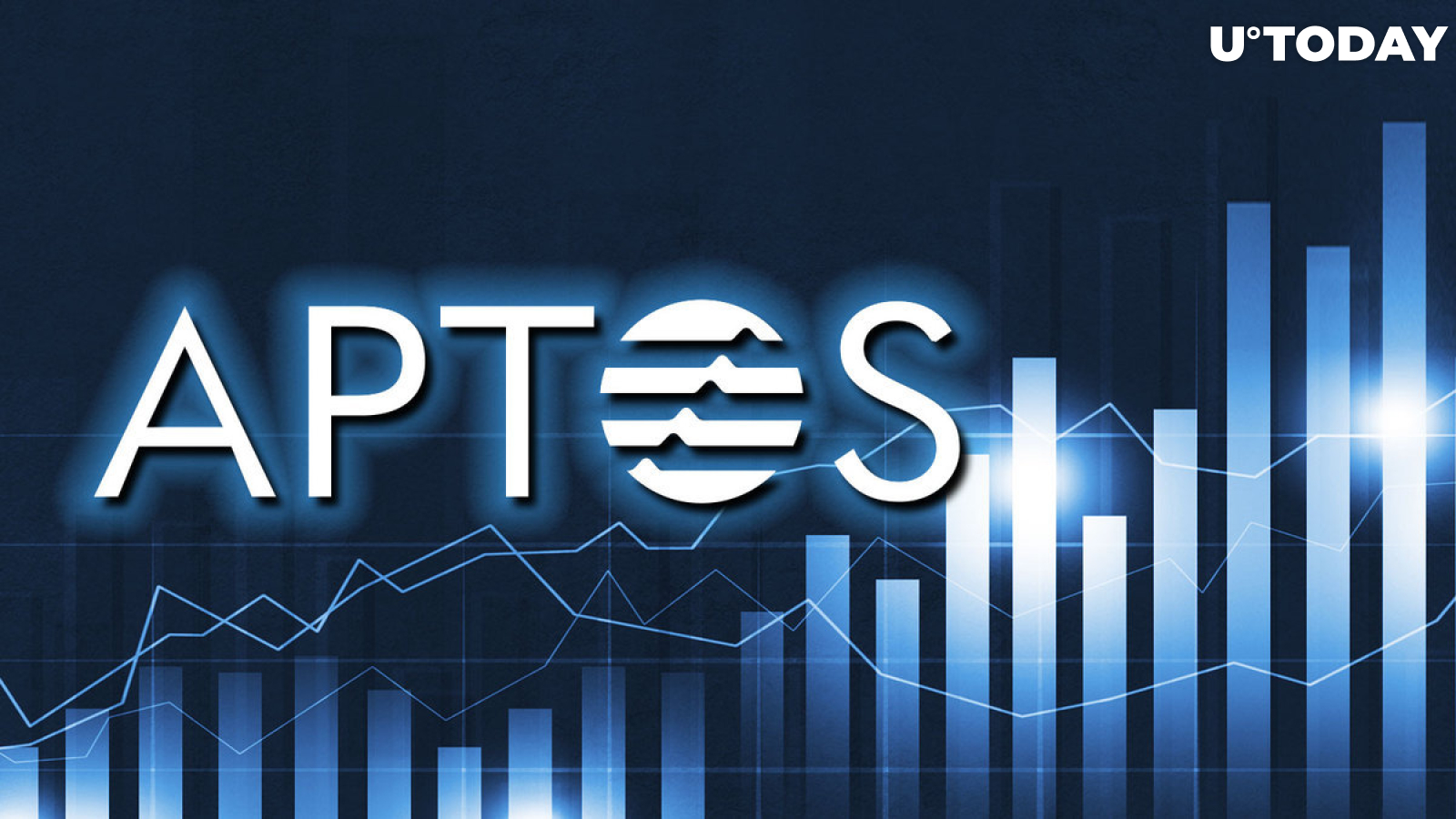 Cover image via stock.adobe.com
The cryptocurrency market is currently trading down, with the majority of crypto assets suffering losses over the daily timeframe.
Bitcoin, the largest cryptocurrency by market capitalization, had a dull weekend characterized by steady prices and low volumes, closing in on $26,000 after losing 2.05% in the previous 24 hours.
Aptos' APT, dubbed the "Solana killer," is one of the few tokens in the green, climbing as much as 8% in the last 24 hours. APT rose from $5.29 to $5.83 in today's trading, extending the climb that began on Sept. 22 after it found support near $5.04.
At the time of writing, APT had eased some of its gains and was up 6.87% in the last 24 hours to $5.65. The token has likewise gained 5.61% in the last seven days.
APT 24-hour trading volume is also witnessing a spike of 226%, according to CoinMarketCap data, as traders jumped into the market volatility to capture gains; over $419 million worth, or 74,071,687 APT, have been swapped in the last 24 hours.
The exact reason for the rise remains unknown, as a glance through the official Aptos X page reveals no big announcement or upgrade that might have triggered the rise.
However, Aptos attracted attention over the weekend after Upbit, South Korea's largest cryptocurrency exchange in terms of trading volume and customer base, made an important announcement.
In a statement on Sept. 24, Upbit stated that it temporarily suspended deposits and withdrawals for the APT token after confirming an abnormal deposit attempt.
The exchange subsequently resumed deposits and withdrawals but highlighted the possibility that "the price may change drastically when (APT) deposits and withdrawals resume."
This is significant because South Korean crypto traders have a history of driving major token rallies. The region is the source of the so-called Kimchi Premium, which causes the price of Bitcoin on local markets to trade up to 30% higher than the price on global exchanges.