Silicon Valley Blockchain Developer Hackathon by SVDN
Event details
Location:

Dates:

Fri, 06/22/2018 - Sun, 06/24/2018

Website

Price: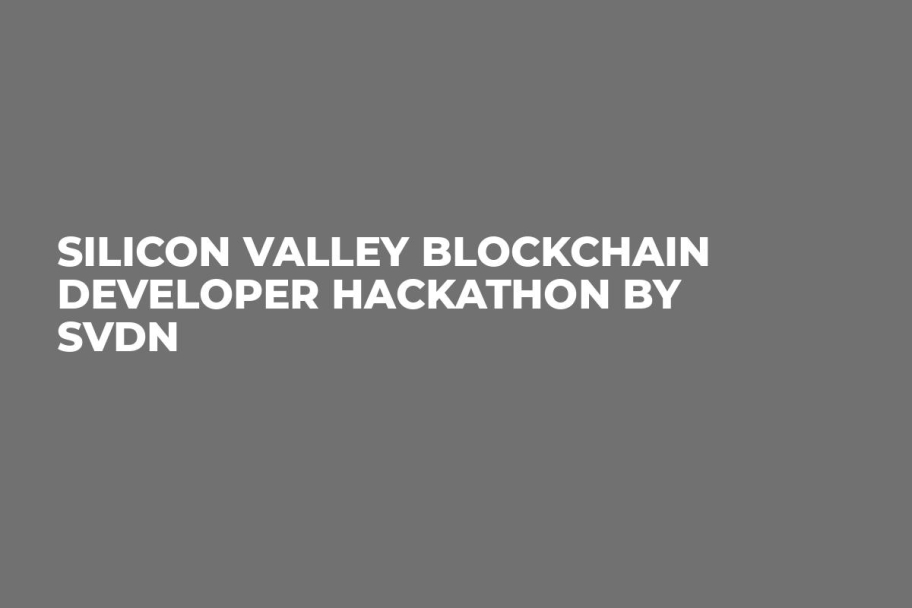 Cover image via U.Today
SVDN (Silicon Valley Developer Network) is pleased to bring together over 200 developers, blockchain experts, business analysts, founders, and investors for the Silicon Valley Blockchain Hackathon -- a three day blockchain intensive where the winning team will get to present to hundreds of investors at the F50 Synergy Blockchain Summit and could qualify for up to $2 Million crypto investment!
THINK. BUILD. GET FUNDING.
Are you a seasoned blockchain developer, a blockchain enthusiast, a student, or just curious? This event is for you! This is an incredible opportunity to build new technology and then put yourself in front of a large group of investors who can make your ideas a reality.
TEAMS: Friday June 22nd is team building day. Looking for a team to join? We can help. Please arrive at 4PM sharp to be placed with an incredible team.
MENTORS: Each team will have access to experienced mentors who are at the forefront of Blockchain technology.
BRING: Your own laptop and charging cord, your creative mind, and your mad developer skills
THE BEST. THE BRIGHTEST. THE MOST.
The Silicon Valley Developer Network has partnered with F50, Blockchain Founder Club, Silicon Valley Entrepreneurs & Startups, and more to bring you a network of over 100,000 of developers & entrepreneurs from the heart of Silicon Valley. Are you are startup looking for top talent? Do you want to get visibility in Silicon Valley? Sponsor the event and get immediate access to this enormous network of engineers!
JUDGING: Sponsorship gives you a seat at the table and allows immediate access to new technology.
LEARN. HELP. HAVE FUN!
This incredible event would not be possible without the help of numerous partners and volunteers. All volunteers get to be at the forefront of blockchain technology, helping to inform the narrative, and learning along the way. If you love blockchain, hackathons, or you want to see new technology emerge before your eyes, please reach out to us and let us know how you would like to help!
Advertisement
Top
Crypto
News
in
Your
Mailbox
Top
Crypto
News
in
Your
Mailbox