The number you see on various Shiba Inu burn trackers today will most likely be shocking, even though it is just the result of the degraded performance of the SHIB burning machine yesterday, data shows.
At press time, the burn rate of Shiba Inu saw an enormous 28,850% rise in the last 24 hours, which is the biggest percentage rise on the network seen in the last few months. However, it has nothing to do with the unusual rise of activity on the network or the higher than usual amount of burned tokens.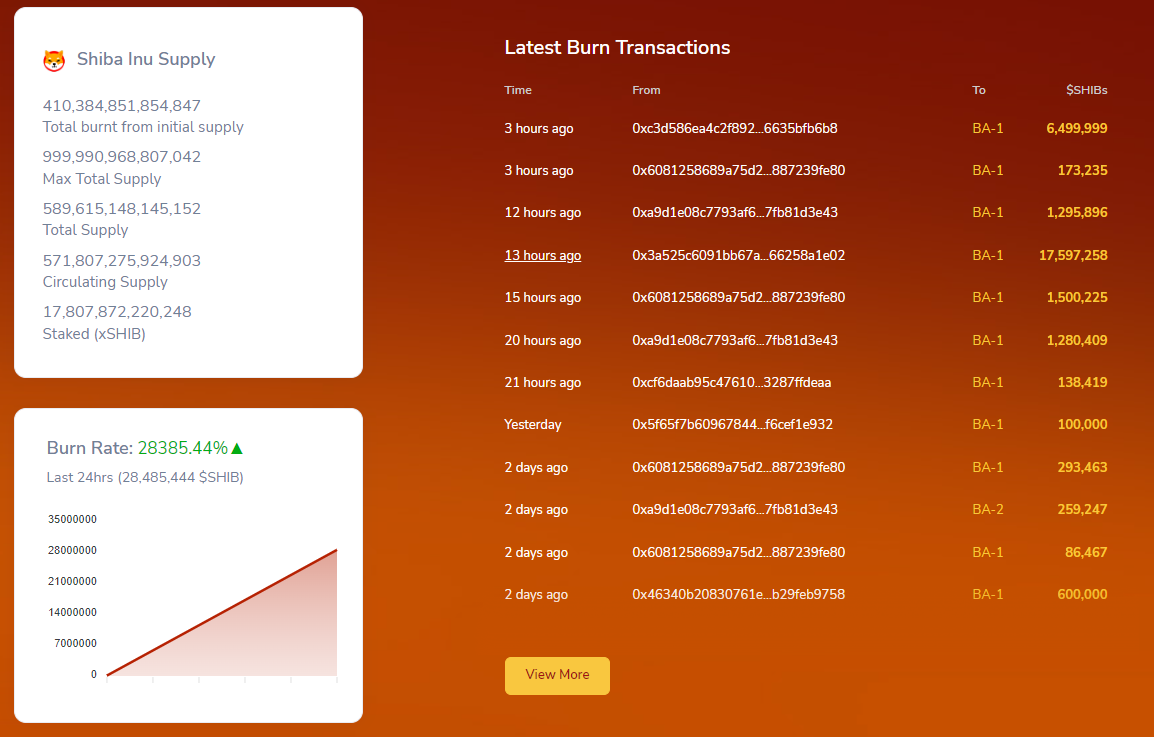 On Jan. 26, the total amount of burned tokens did not exceed even one million SHIB, which is one of the lowest amounts of destroyed assets observed on the network. The activity on the Shiba Inu network has been actively decreasing after the meme assets failed to break through the local resistance level.
According to the activity of whales that usually associate with Shiba Inu, the majority of large investors are dropping their support for the meme asset since SHIB is not showing a performance that would potentially bring profits to short-term traders.
Additionally, at the local high, some selling activities took place on the market that were most likely tied to SHIB whales that gained exposure to the token during its reign on the market and were waiting to sell the assets at breakeven or at a less severe loss.
At press time, Shiba Inu is changing hands at $0.000011 and losing around 1% of its value in the last 24 hours, but it has not yet fallen below the 200-day moving average.