Shiba Inu (SHIB) has recently experienced an unexpected drop in both price and trading volume. While this may seem like a negative development at first glance, a closer analysis reveals that this drop might actually be a saving grace for the digital asset. Here's why.
As of the latest data, SHIB's price has seen a decline, moving away from its recent highs. The price drop has been accompanied by a decrease in trading volume, which is often considered a bearish signal. However, this reduction in trading volume might have a silver lining.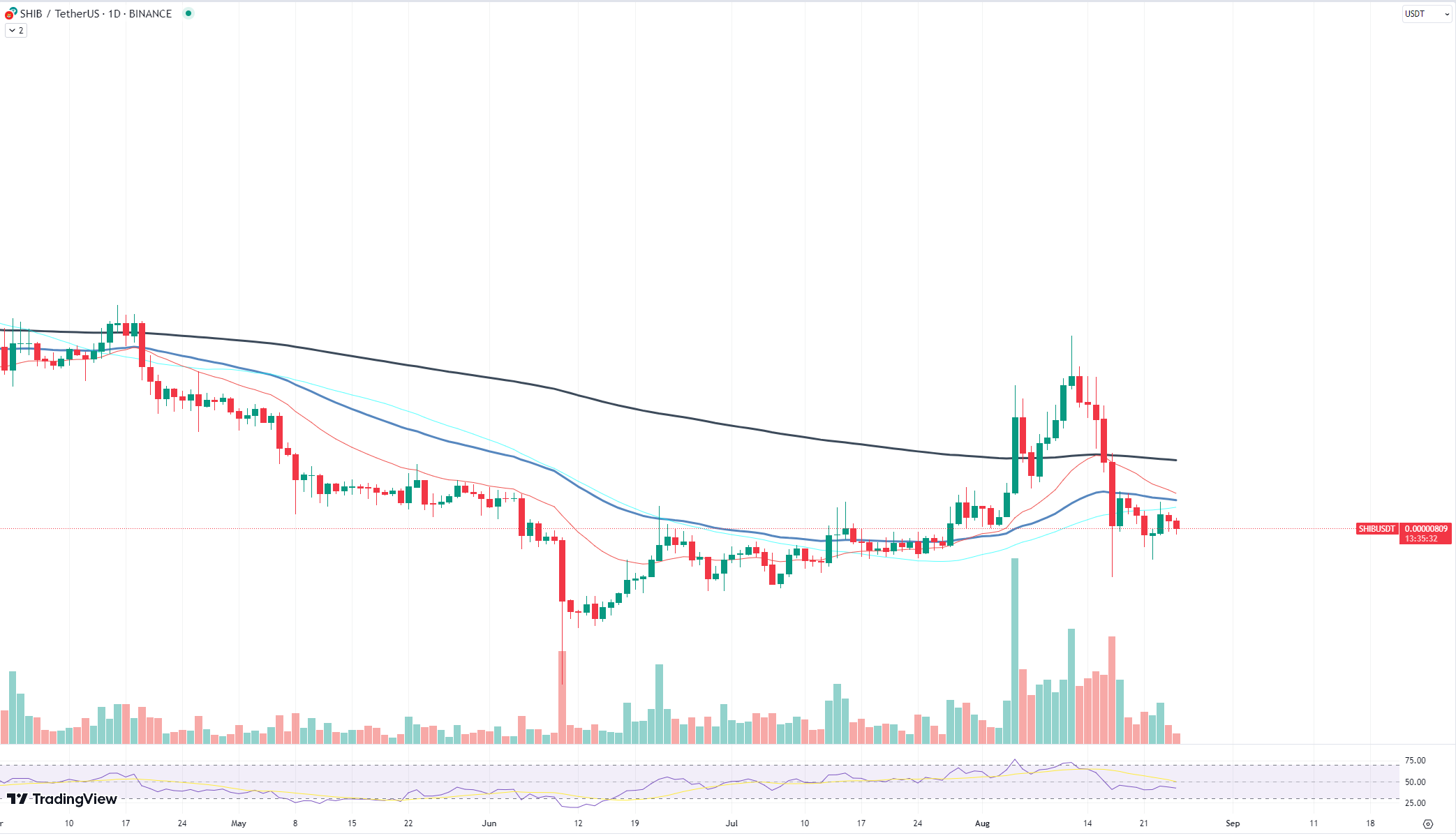 In a typical uptrend, a drop in trading volume can be a warning sign. It may indicate a lack of interest or confidence in the asset, leading to reduced buying pressure. However, in the case of SHIB, this drop in trading volume might actually be a positive development.
Here's the thesis: the reduction in trading volume means that there is less liquidity on the market. While this can be detrimental during an uptrend, it can turn positive if there is a sudden surge of buying power on the network.
With less liquidity, it takes a smaller amount of buying power to move the price of SHIB upward. In other words, a sudden influx of buyers could have a more pronounced impact on the price, leading to sharper upward movement. This reduced liquidity can act as a catalyst, amplifying the effects of positive market sentiment or favorable news.
The current drop in SHIB's price and trading volume might be setting the stage for a potential turnaround. If the market conditions align and there is a resurgence of interest in SHIB, the reduced liquidity could fuel a rapid price increase.
However, this scenario is not without risk. The same reduced liquidity that can amplify upward movements can also exacerbate downward trends. A sudden sell-off could lead to a steeper decline, making the market more susceptible to volatility.