Shiba Inu (SHIB), the once-popular meme coin, is in danger of plummeting to the $0.000009 price level as it struggles to maintain its current support. The asset has been consolidating around this level for an extended period, which often signals a potential breakdown. Furthermore, SHIB already tested the $0.000009 price level during a recent spike in market volatility, which saw Bitcoin lose around 9% of its value almost instantaneously.
The combination of factors — a breach, continuous consolidation and weak support — may lead to significant problems for SHIB, which has been on a downward trajectory for the past few months.
In addition to its technical difficulties, SHIB has also been left out of the recent meme coin rally on the cryptocurrency market. While other meme coins have experienced impressive gains, SHIB has failed to capitalize on the renewed interest in this sector. This lack of participation in the meme coin rally might further erode investor confidence and contribute to SHIB's potential price decline.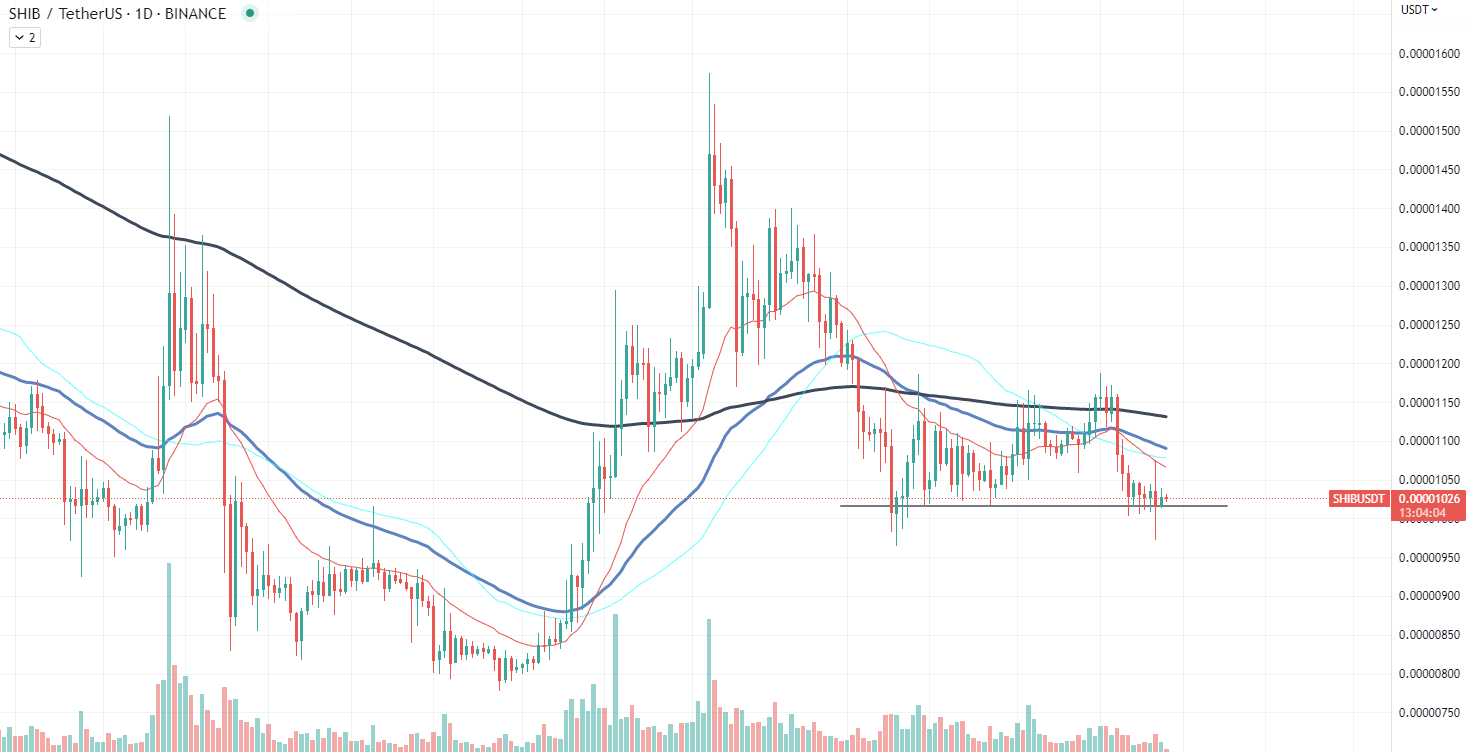 Moreover, there has been a noticeable absence of any major news or developments related to SHIB, which could help drive the price higher. In the fast-paced world of cryptocurrencies, a lack of positive momentum can often be a significant factor in determining an asset's future price direction. Without any catalysts to spur investor interest, SHIB remains vulnerable to further price declines.
Finally, it is essential to consider the broader market context when analyzing SHIB's potential price trajectory. The cryptocurrency market has been characterized by high levels of volatility and unpredictability, making it difficult to predict the future price movements of any asset accurately. As such, while there is a possibility that SHIB could plummet to the $0.000009 level, it is also crucial to remain vigilant and monitor market conditions, as unexpected developments could significantly impact the asset's price.