The burn rate of the Shiba Inu meme token remains in the red zone as the chunks of SHIB that have been burned per day this week are growing smaller. At the moment, the SHIB burn rate equals nearly minus 20% compared to the one measured on Thursday morning.
There are several possible factors that may be preventing the SHIB army from burning more meme tokens at the moment, though. These are the SHIB price fluctuating in a large amplitude and the distraction of the community from focusing on burns due to the news of the upcoming Shibarium launch. Or, rather, the uncertainty as to whether it will be launched in the near future at all.
4.4 million SHIB removed in 24 hours
According to data shared by the Shibburn tracking portal, during the period of the last 24 hours, 4,383,328 SHIB have been sent to "inferno" wallets in total in merely four transactions. This is nearly 20% fewer burned meme tokens compared to yesterday.
Overall, this week, the burn rate of the second most popular dog-themed cryptocurrency has been in decline, as it was last week. The price of Shiba Inu demonstrated a rise of roughly 7%, printing several consecutive green candles on an hourly chart. However, since then, it has dropped by about half of yesterday's rise.
Since Feb. 9, the SHIB price has seen several large rises and falls, having grown since then by approximately 10% overall.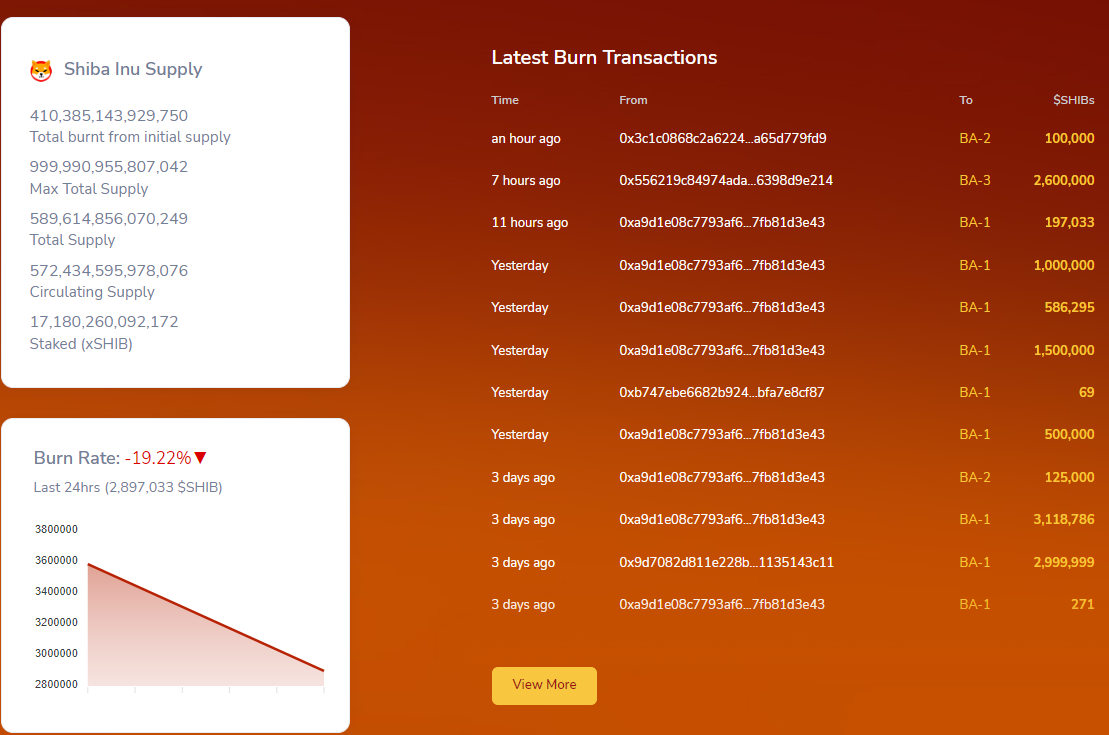 SHIB army making bets whether Shibarium launch happens this week
The release of the Shibarium beta this week was confirmed by lead Shiba Inu developer Shytoshi Kusama on Sunday.
Some major SHIB community members are wondering whether it will indeed occur this week, or for that matter if it will happen in the next few months at all.
The first doubts about the launch happening began to appear in the Telegram chat "All Things Shibarium" controlled by Shytoshi. After that, he closed the option of posting new messages until the docs on Shibarium are released.
I have already started the countdown

If #SHIBARIUM beta is not released before Saturday 11:59 pm, you owe me an apology

And if #SHIBARIUM is released, WE WILL ALL BE VERY HAPPY ❤️

— SHIBARMY CANADA (@Dezaxe) February 24, 2023