Not many investors on the market have been expecting such a massive surge in Shiba Inu's value in the last 24 hours, especially considering the questionable potential of this rally. However, the market-leading meme coin successfully broke bears' expectations and rallied by more than 20%. As expected, the burn rate on the network surged, showing a more than 600% rise compared to yesterday.
According to Shibburn service, more than 70 million SHIB tokens have been burned since the unexpected price surge on the market. The increased number of burned tokens is nothing unusual in periods of high market volatility.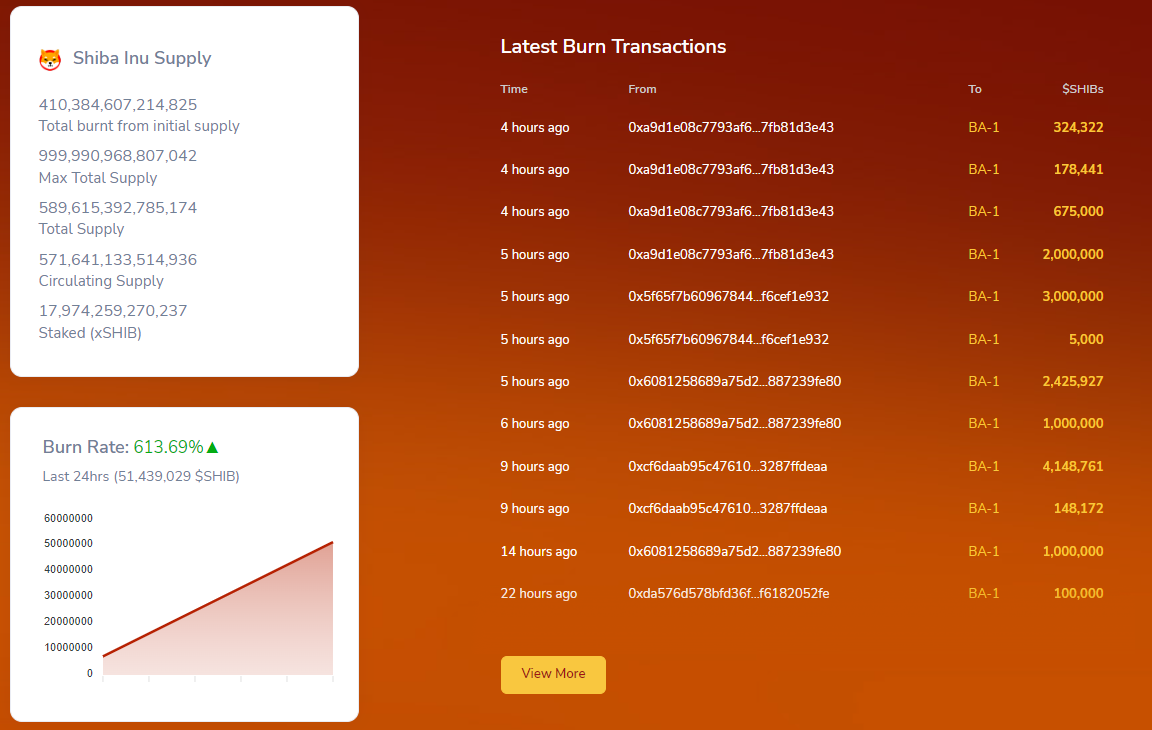 With the rising activity on the market, whales and long-term retail addresses are transferring funds more actively, causing a spike in network activity, which leads to an increase in the amount of burned SHIB tokens.
At press time, SHIB is still successfully moving upward, with no signs of a reversal occuring on the market yet. The main reason behind such an unexpected move upward is most likely tied to a series of updates around Shibarium and listings on numerous large cryptocurrency exchanges.
From a technical perspective, Shiba Inu has also been showing the possibility of a breakout as it has been consolidating at the 200-day moving average for more than four days, which could have been an accumulation period ahead of the breakout we witnessed today.
If the existing price momentum prevails on the market, we will most likely see the continued rising of the burning volume on the Shiba Inu network. As we mentioned earlier, in order to see a significant effect on the market, the daily burning volume should consist of at least 100 million tokens every day throughout the year.