Shiba Inu, a meme cryptocurrency that has taken the market by storm, continues to gain traction as it displays a bullish trend. The Bid/Ask Imbalance indicator shows that the volume of bids (buys) on the market is 20% higher than the number of asks (sells), suggesting that the Shiba Inu community remains bullish despite the recent price reversal. This optimistic outlook is backed by the 67% increase in value that Shiba Inu has seen since the start of the cryptocurrency market reversal.
Shiba Inu is a decentralized cryptocurrency that operates on the Ethereum blockchain and has gained a reputation for its Doge-inspired meme culture. The recent surge in its popularity can be attributed to its outstanding price performance in comparison to other, more "serious" assets.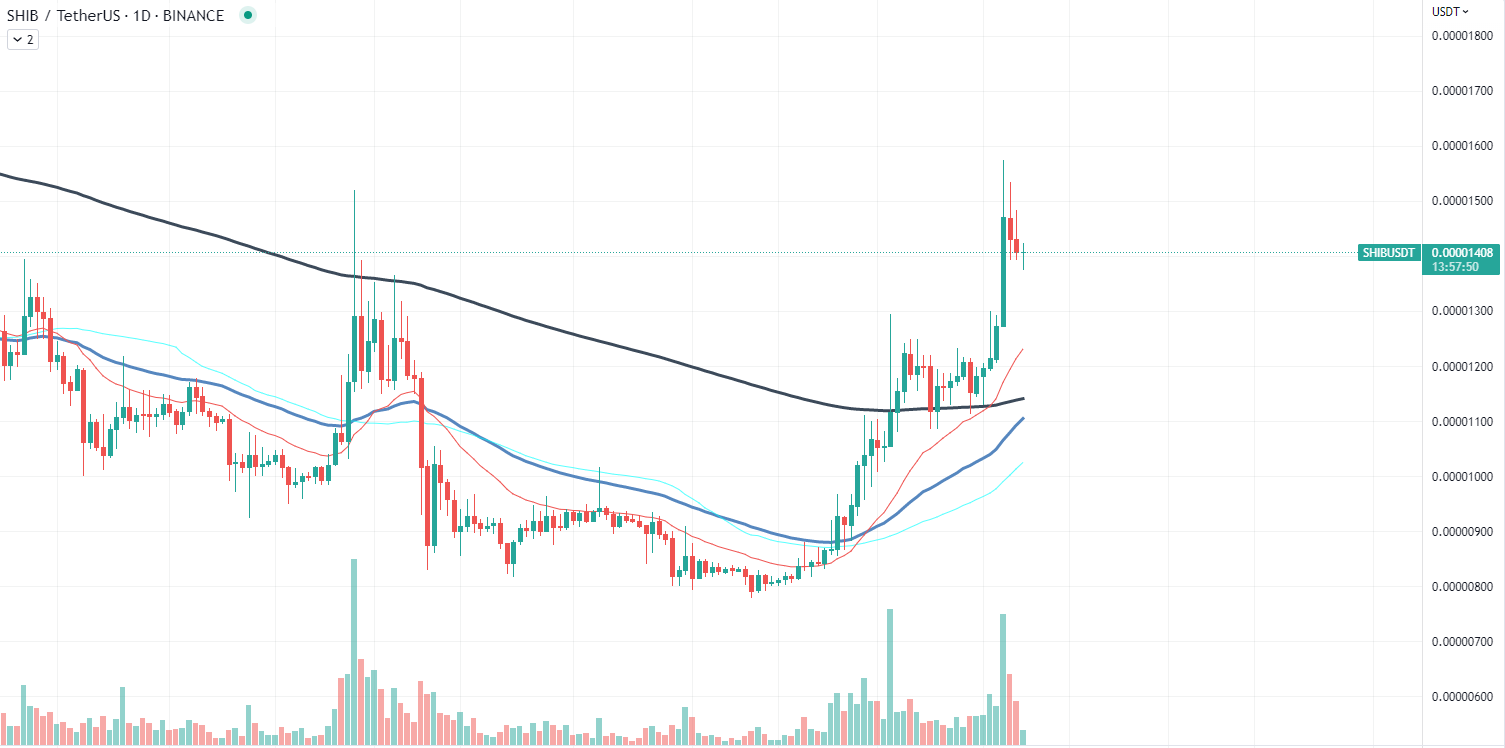 It is not just the Bid/Ask Imbalance indicator that is showing a positive outlook for Shiba Inu; other market indicators such as the Moving Average Convergence Divergence (MACD) and the Relative Strength Index (RSI) are also suggesting that the asset is in a bullish phase.
The MACD, which is a trend-following momentum indicator, is displaying a bullish crossover, indicating that the bullish trend is likely to continue. Meanwhile, the RSI, which measures the strength of the price trend, has risen above the 50 level, indicating a bullish short- to midterm trend.
Despite its recent success, Shiba Inu is still considered a high-risk investment. The cryptocurrency market is highly volatile and can be subject to rapid price swings, which means that investors should be cautious, especially considering the spike of volatility on the market that led to SHIB's 10% reversal.