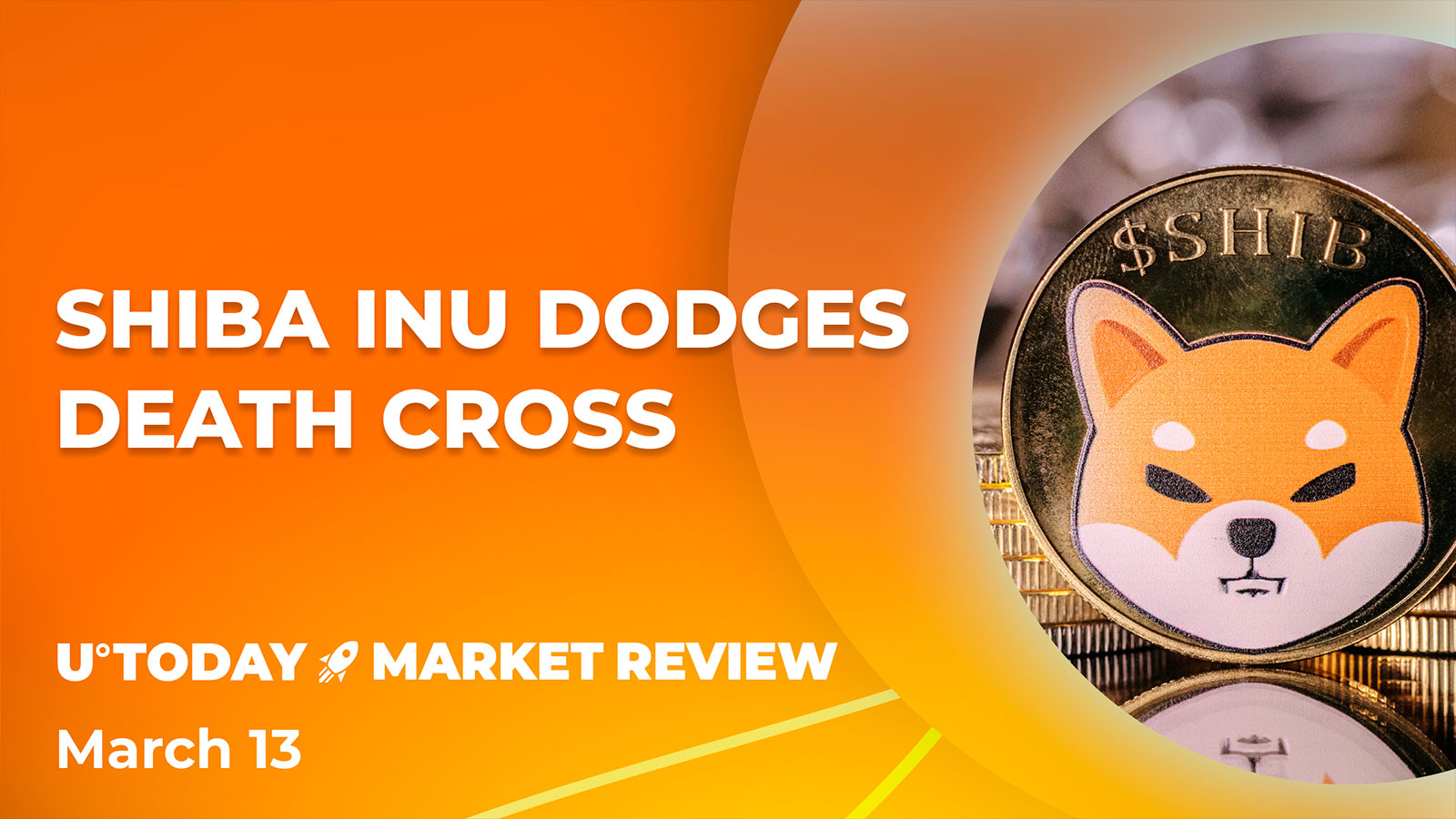 Cover image via stock.adobe.com
Shiba Inu has been on a wild ride lately, with the digital currency avoiding a death cross formation and bouncing back from its local low. Over the last two days, Shiba Inu has been going up, with many traders hoping this is a sign of better things to come. One factor that may have contributed to Shiba Inu's recent recovery is the return of USDC to a $1 peg.
But what exactly is a death cross formation, and why is it so important for assets like Shiba Inu? A death cross formation occurs when a short-term moving average crosses below a long-term moving average, indicating a potential downtrend for an asset. This can be a sign that the asset is losing momentum and that sellers are starting to take control.
For Shiba Inu, a confirmed death cross formation would have been a major red flag for investors and traders alike. It could have signaled a long-term downward trend for the cryptocurrency, potentially leading to a significant decrease in its value.
However, by avoiding the confirmation of the death cross formation and bouncing back from its local low, Shiba Inu has managed to stave off some of the worst fears of its investors. This recent recovery has given many traders hope that the cryptocurrency may be able to regain some of its lost value in the coming weeks and months.
Demand for Cardano rises
Cardano, the fifth largest cryptocurrency by market capitalization, has seen a surge in longs volume on derivatives trading platforms, according to recent reports. This suggests that investors are gaining confidence in the coin and believe in a short-term uptrend on ADA.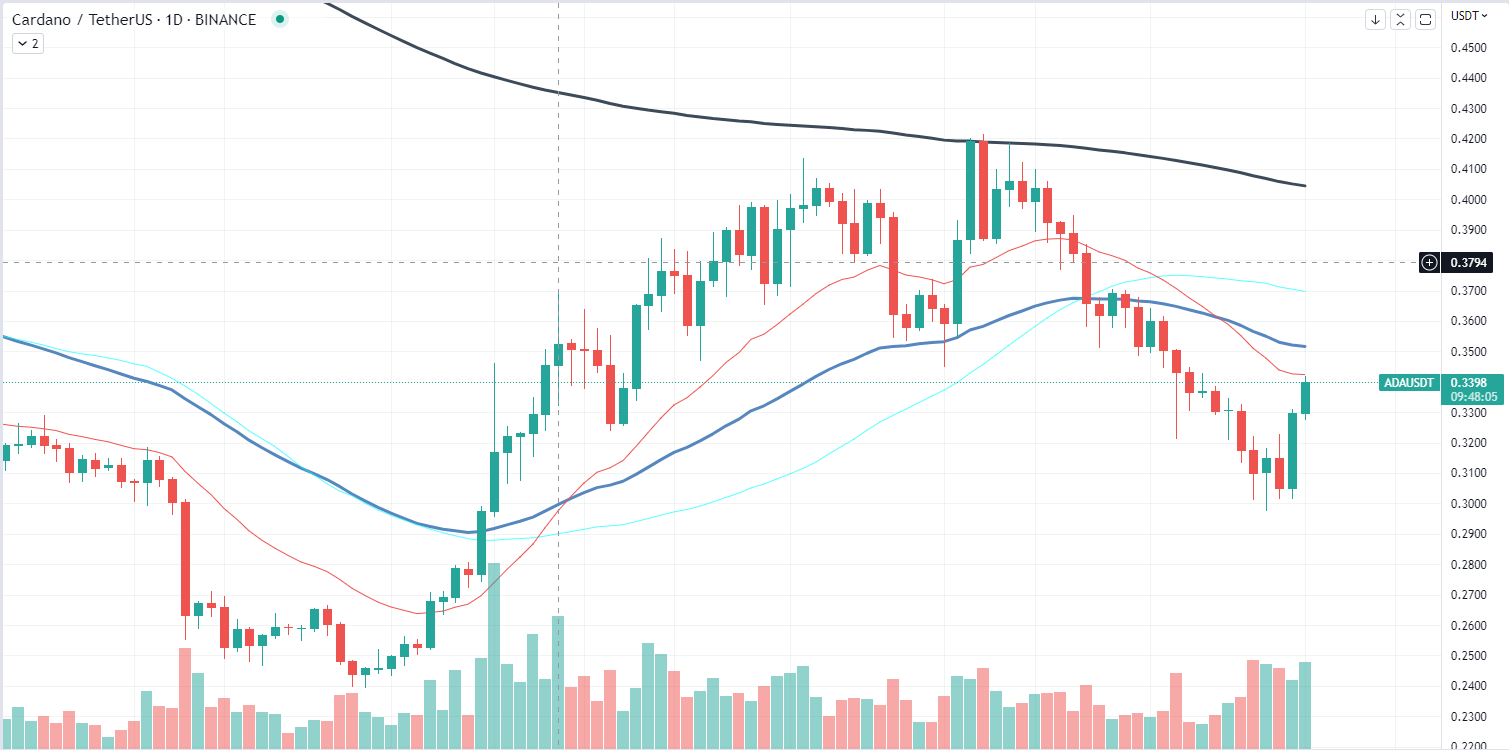 The cryptocurrency has lost over 27% of its value through the end of February and the beginning of March. However, the increase in longs volume could indicate that investors are starting to see the potential for a price rebound.
It should be noted that the increase in longs volume does not necessarily guarantee that the price of Cardano will go up. However, it does indicate that more investors are interested in taking a long position on the coin. For Cardano to return to its previous high, it would have to gain at least 23% in value.
Tron's unexpected bounce
TRX, the cryptocurrency backed by Justin Sun, recently saw a massive 22% recovery after a period of market instability. However, the most likely reason for this recovery was not a natural market reaction but rather third-party funding used to stabilize the asset.
This news comes after the recent drop in the value of TRX-backed stablecoin USDD, which reached a low of $0.93. This caused TRX to be used to push the value of USDD toward the $1 threshold, which in turn caused a large 13% drop in TRX's value.
Despite this recent volatility, TRX has shown strength in recovering from the dip. The cryptocurrency market as a whole has been quite volatile lately, with Bitcoin's value fluctuating wildly and other cryptocurrencies following suit.
TRX's recovery is likely due to external factors rather than a fundamental change in the cryptocurrency's value. It remains to be seen how sustainable this recovery will be and whether TRX can continue to hold its value in the face of market instability.