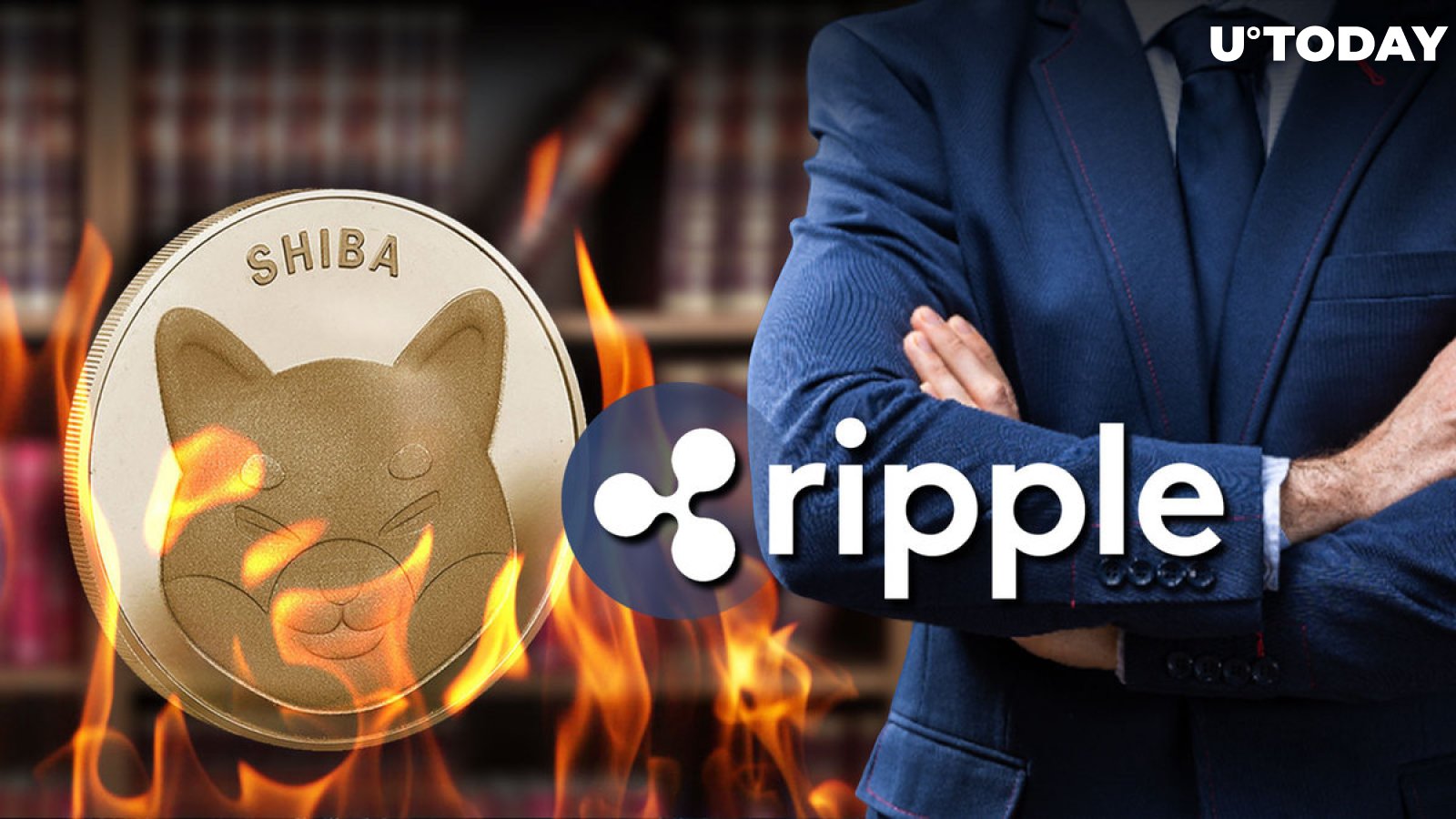 Cover image via stock.adobe.com
Ripple enthusiast Jeremy Hogan, an attorney and partner at Hogan & Hogan, got into a most unusual discussion on Twitter. Hogan, who is reputed for sharing his takes on Twitter concerning the ongoing Ripple SEC lawsuit, commented on a Twitter user's take on SHIB burning.
Crypto YouTuber Jeff at OnTheChain.io estimated the number of years it might take to drastically reduce the SHIB supply to 100 billion tokens.
"SHIB has a quadrillion tokens if they burn 1 million tokens per day, it would take approximately 1,157,174 years to reduce the total available SHIB to 100 billion tokens," he wrote.
So, you're saying it's possible...

— Jeremy Hogan (@attorneyjeremy1) January 30, 2023
Jeremy Hogan chipped in, "So, you're saying it's possible..." Hogan's remark might be interpreted in several ways. First, he could be suggesting that it was possible to burn the enormous SHIB supply to about 100 billion tokens.
Second, it might be a tongue-in-cheek response to imply that the estimation of 1,157,174 years to reduce the SHIB supply to 100 billion tokens was absurd and unrealistic.
The second assumption seems to be the case, as several Twitter users responded to Jeremy Hogan's comment with laughter emojis.
SHIB burning
Shiba Inu started with an initial quadrillion supply in August 2020. Fast forward to the year 2023, and a total of 410.38 trillion SHIB, or 410,384,885,011 according to the SHIB burn website, has been burned to date. SHIB has a circulating supply of 549 trillion.
Shiba Inu's anonymous developers gifted Ethereum creator Vitalik Buterin with 50% of the total supply, or 500 trillion tokens, out of which he burned 90%, or 410 trillion SHIB tokens. This leaves the quantity of SHIB burned by community efforts in the realm of hundreds of billions.
In the hypothesis about burning 111 trillion SHIB in twelve months, ShibaSwap and the upcoming Shibarium are expected to contribute significantly. Based on this, it might take over six years to reduce the SHIB supply to about 5.8 trillion.
Burning, which refers to the process of removing tokens from circulation and the overall supply by sending them to dead addresses, is believed to boost a token's price in the long run, though it is not guaranteed.