According to a scale of popular crypto platform CoinMarketCap, the Shiba Inu meme coin has become the second on the list of trending digital currencies.
It is followed by Terra Classic (LUNC). The original meme token Dogecoin holds spot number 5 on this honorable list.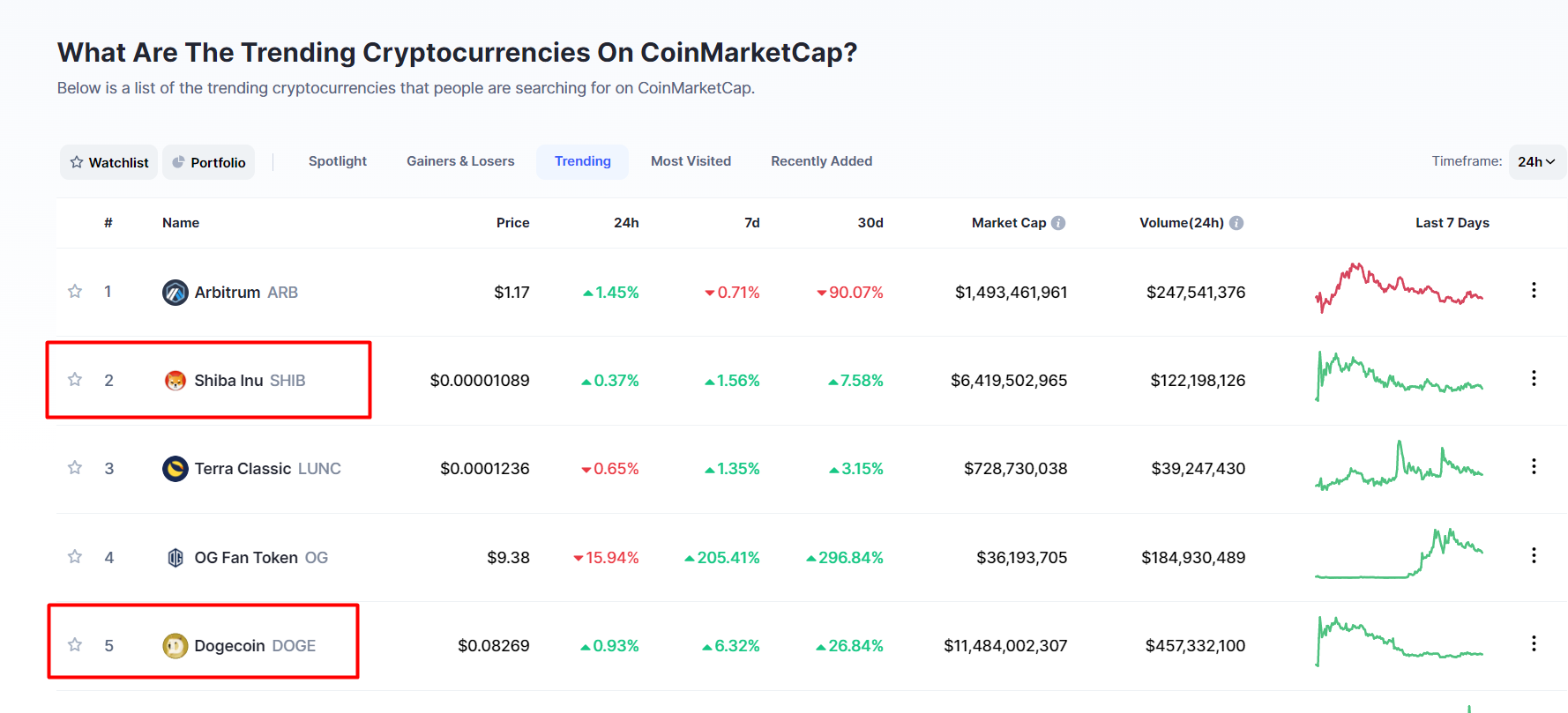 Over the weekend, two things occurred thanks to the Shiba Inu lead Shytoshi Kusama that may have helped the meme coin to become the holder of that second place.
One is that Kusama dropped a vague hint at the progress in the development of the Shibarium mainnet. His Twitter location status shows "In the lab", which kind of hints that he and the SHIB developer team are working hard and have perhaps achieved large progress.
The testnet called Puppynet was launched on March 11, raising a wave of enthusiasm in the SHIB army. Since then, the amount of transactions on it has surpassed one million with several hundred thousand wallets getting connected to Puppynet. Besides, since the launch of the testnet, the amount of weekly burned SHIB has skyrocketed. The burn rate on Sunday reached a whopping 1.9 million percent rise after more than one billion meme coins were burned within 24 hours.
The second thing done by the pseudonymous Shytoshi Kusama was congratulating the Shiba Inu community of the Easter holiday on Sunday. This is already more than just a Christian holiday and is celebrated not only by religious people. Kusama's season's greetings caused enthusiastic responses from the SHIB army.
A similar reaction from the Dogecoin community came in response to Elon Musk's tweet in which he congratulated his followers, spreading a festive mood among them.