The Shiba Inu network saw a massive surge in transactions on March 31, marking the most significant increase in activity in recent months. While the exact reasons behind the explosive growth in transaction volume remain speculative, there are several factors that could have contributed to this sudden uptick. One potential explanation is the recent burn rate spike that led to the removal of 1.1 billion SHIB tokens from circulation.
The burn rate spike, which occurred just days before the surge in transactions, may have influenced the Shiba Inu community's perception of the token's value. With a significant portion of the circulating supply removed, SHIB tokens could be perceived as more scarce and valuable, prompting increased trading and transaction activity. Additionally, the burn event itself might have led to a domino effect, with investors and traders buying, selling or transferring SHIB tokens to participate in or capitalize on the burn.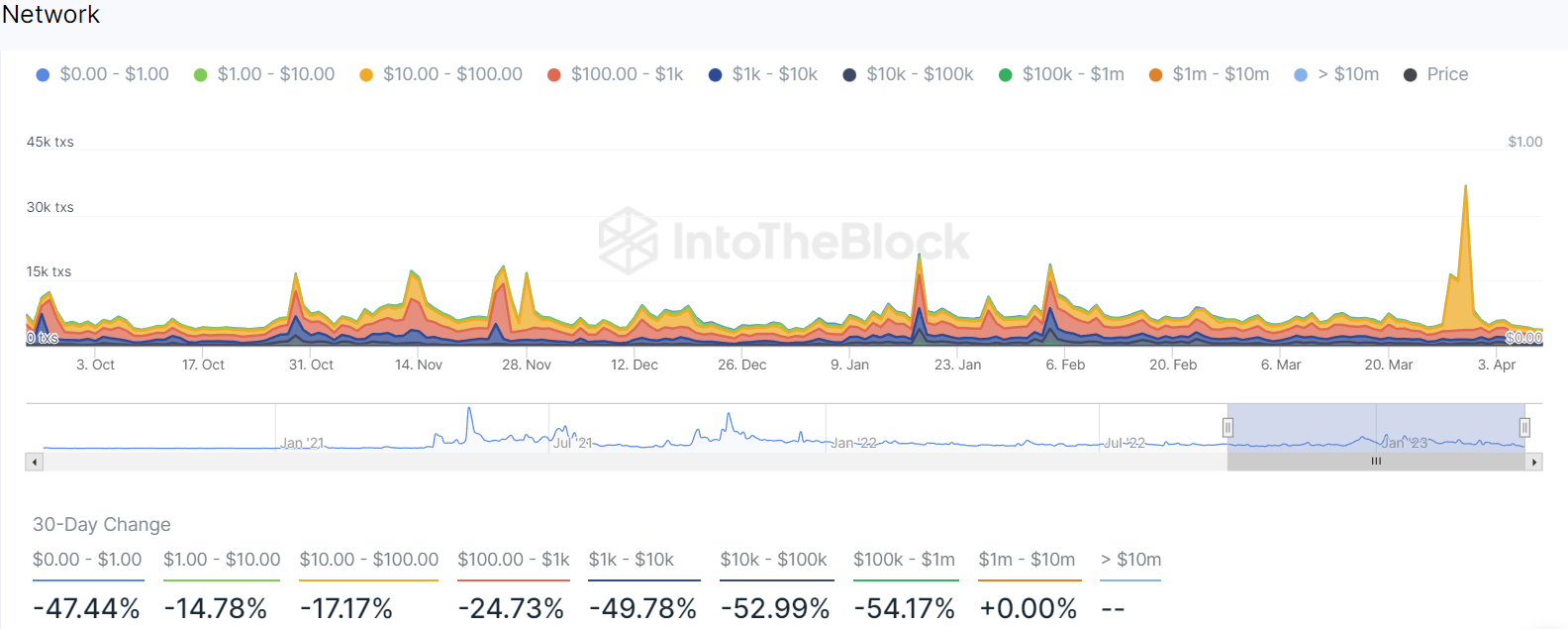 Another possible reason for the increased transaction volume is renewed interest in Shiba Inu as a cryptocurrency. With the broader crypto market experiencing growth and more investors looking for opportunities in digital assets, Shiba Inu could be attracting fresh capital and attention. The network's recent developments, such as the implementation of new features or partnerships, might have further boosted investor confidence and spurred additional transactions.
Furthermore, the Shiba Inu network's heightened activity could be linked to external factors. In the past, high-profile individuals and organizations have played a significant role in driving interest and investment in various cryptocurrencies, and the Shiba Inu token is no exception.
At press time, Shiba Inu is trading at $0.00001 with almost no price change in the last 24 hours.