Open-source proof-of-stake (PoS) blockchain Hedera (HBAR), which is popular thanks to its wide range of integrations with real-world business heavyweights, is expecting a huge inflow of liquidity into its ecosystem. Now, digital assets can be moved to or from Hedera (HBAR) to all major blockchains in a frictionless and secure manner.
Hedera (HBAR) blockchain added to RocketX (RVF) ecosystem of exchanges
RocketX (RVF), an aggregator of blockchain services that connects heterogeneous networks to each other, announces that it added Hedera (HBAR) blockchain to its ecosystem. Thanks to this integration, Hedera (HBAR) can leverage liquidity on Bitcoin (BTC), Ethereum (ETH), Cosmos (ATOM), Solana (SOL), Fantom (FTM) and dozens of other blockchains in a single click.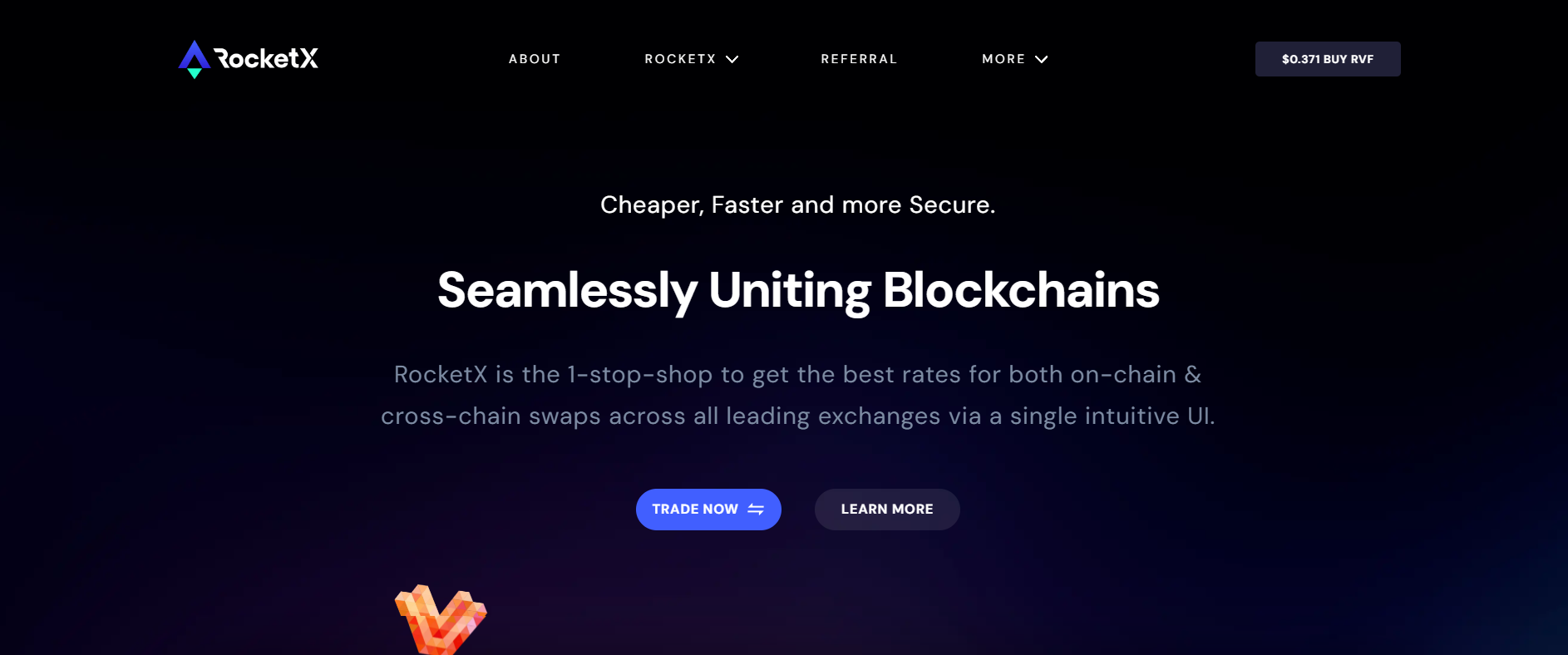 Also, centralized and decentralized cryptocurrency exchanges will not need to worry any longer about adding liquidity to support Hedera (HBAR), as RocketX (RVF) swaps will "outsource" it through its array of supported services and bridges.
The RocketX (RVF) team is excited by the latest addition to its conglomerate of blockchains and its role in further developments for the Web3 segment as a whole:
RocketX is on a mission to build interoperability between every blockchain that counts, with its end goals being to accelerate DeFi's growth and onboard the first billion users to Web3
As covered by U.Today previously, Hedera (HBAR) upgraded its mainnet design a month ago.
In Q1, 2023 only, Hedera (HBAR) network witnessed a surge in activity: its aggregated transaction volume across all dApps spiked by nearly 40x.
RocketX (RVF) accomplishes $100 billion liquidity milestone
It also scored adoption from Hyundai and Kia car producers due to its innovative design and role in bringing traditional industries to the Web3 rails.
By press time, RocketX unites all major centralized exchanges and over 300 DEXes under its umbrella. This means that users can route liquidity between various platforms without leaving the service. The net volume of liquidity accessible on RocketX is over $100 billion in equivalent.
Users can optimize their portfolio management with the help of RocketX's cross-chain swap and bridge modules via a clear and newbie-friendly UI design.