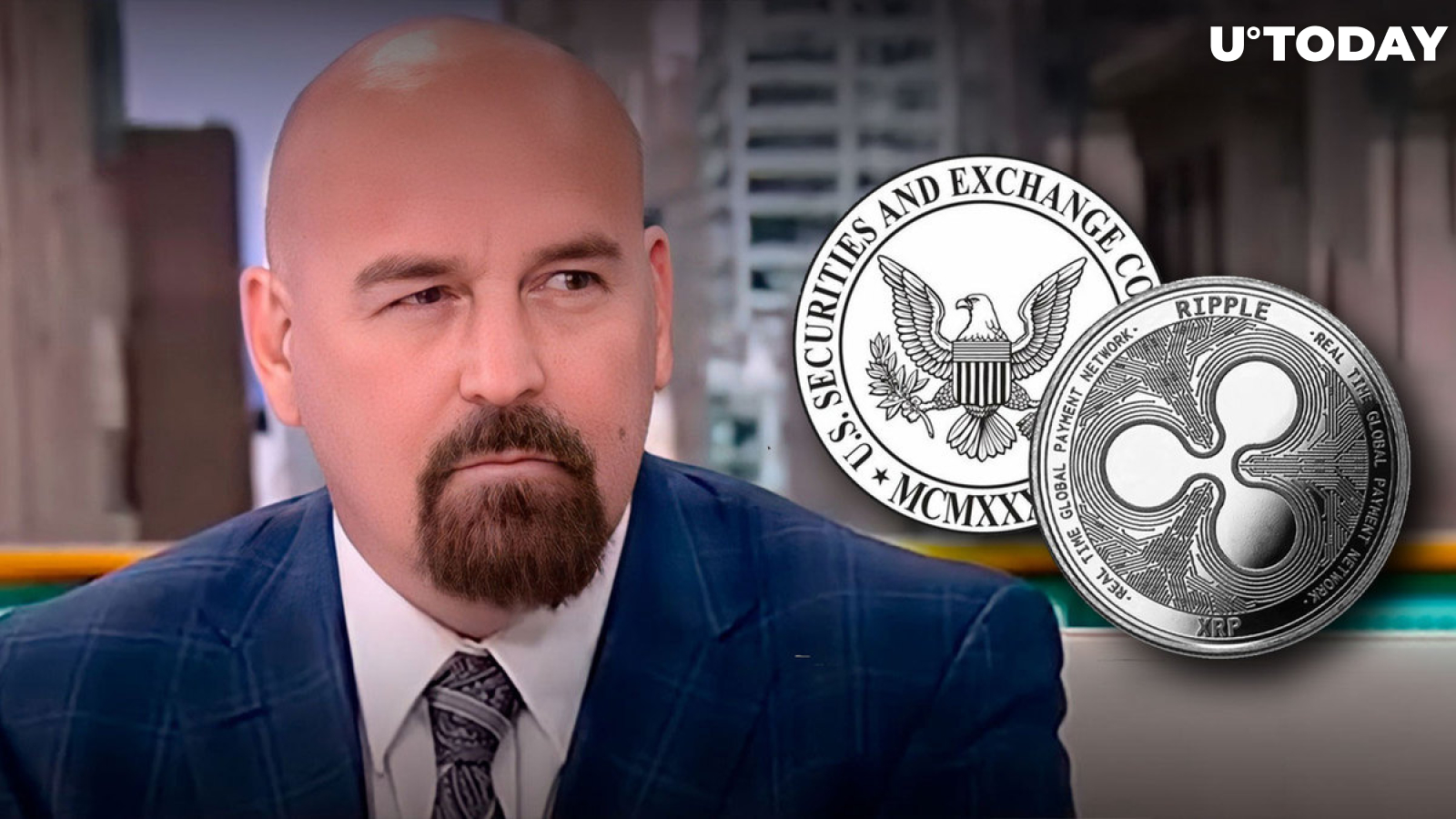 Cover image via www.youtube.com
Crypto lawyer John Deaton has predicted that emails and speech drafts relating to former U.S. Securities and Exchange Commission (SEC) official William Hinman will be made public, despite the regulator's request for them to remain sealed. Deaton, who has been closely following the ongoing legal battle between Ripple and the SEC, expressed his confidence in a series of tweets, stating that the documents would be relevant in other ongoing and future litigation involving cryptocurrencies.
The XRP-friendly lawyer believes that if Judge Analisa Torres cites or relies on the emails and drafts in making her decision, there is a 75% chance she will declare them "judicial documents" and order them to be unsealed, albeit with limited redactions.
Even if she doesn't, Deaton argues that the documents will eventually be made public due to their relevance in other cases, such as the lawsuit against Dragonchain.
Dragonchain, an ERC20 token governed by the Ethereum blockchain, is currently involved in active litigation, and Deaton believes they will seek to obtain the emails and drafts for their defense. He also highlighted that there are ongoing rumors of 2-300 projects having been issued subpoenas and dozens of companies having received Wells Notices, indicating that more enforcement actions are on the horizon, including against major exchanges like Coinbase, Kraken, and Binance US.
His tweets come after Ripple CEO Brad Garlinghouse called out the SEC's alleged hypocrisy regarding disclosure, transparency, and clarity. Garlinghouse claimed that when the truth eventually comes out, the "shamefulness" of the regulator's behavior will be shocking. It is worth noting that Deaton has previously filed a Freedom of Information Act (FOIA) request seeking the release of the emails and drafts and has expressed his intention to litigate the matter.
As the legal battle between Ripple and the SEC continues, the potential public release of these emails and speech drafts could have significant implications for other cryptocurrency-related cases, shedding light on the regulator's decision-making process and potentially influencing the outcomes of future litigation.