Over the past seventeen hours, XRPL Monitor noticed a jaw-dropping amount of XRP sent by the blockchain decacorn Ripple, the owner of the XRP Ledger and the XRP coin.
The biggest transaction among the aforementioned lumps carried 100 mln XRP.
The Whale Alert bot says that this money was sent from Ripple Escrow.
Ripple moves 100 from its escrow wallet, fake Adam Back emerges
The data shared by Whale Alert says that the 100 mln XRP was sent from Ripple's escrow wallet to an active wallet of the company.
? 100,000,000 #XRP (19,796,355 USD) transferred from Ripple Escrow wallet to Ripple

Tx: https://t.co/GhnJZy5d7y

— Whale Alert (@whale_alert) May 28, 2020
A fake account impersonating the Blockstream CEO Adam Back has made a joking commented that he did not mine this 100 mln XRP back in 2009 - $19,796,355.
He is referring to the recent story of an early BTC wallet sending 50 BTC to a crypto exchange. Since many in the community believed this was Satoshi Nakamoto, the BTC price dropped from the $9,800 zone to the $9,300 area.
This person, who created a fake Adam Back account, said this in the comments because part of the crypto community believes the Blockstream CEO to be the real Bitcoin creator Satoshi.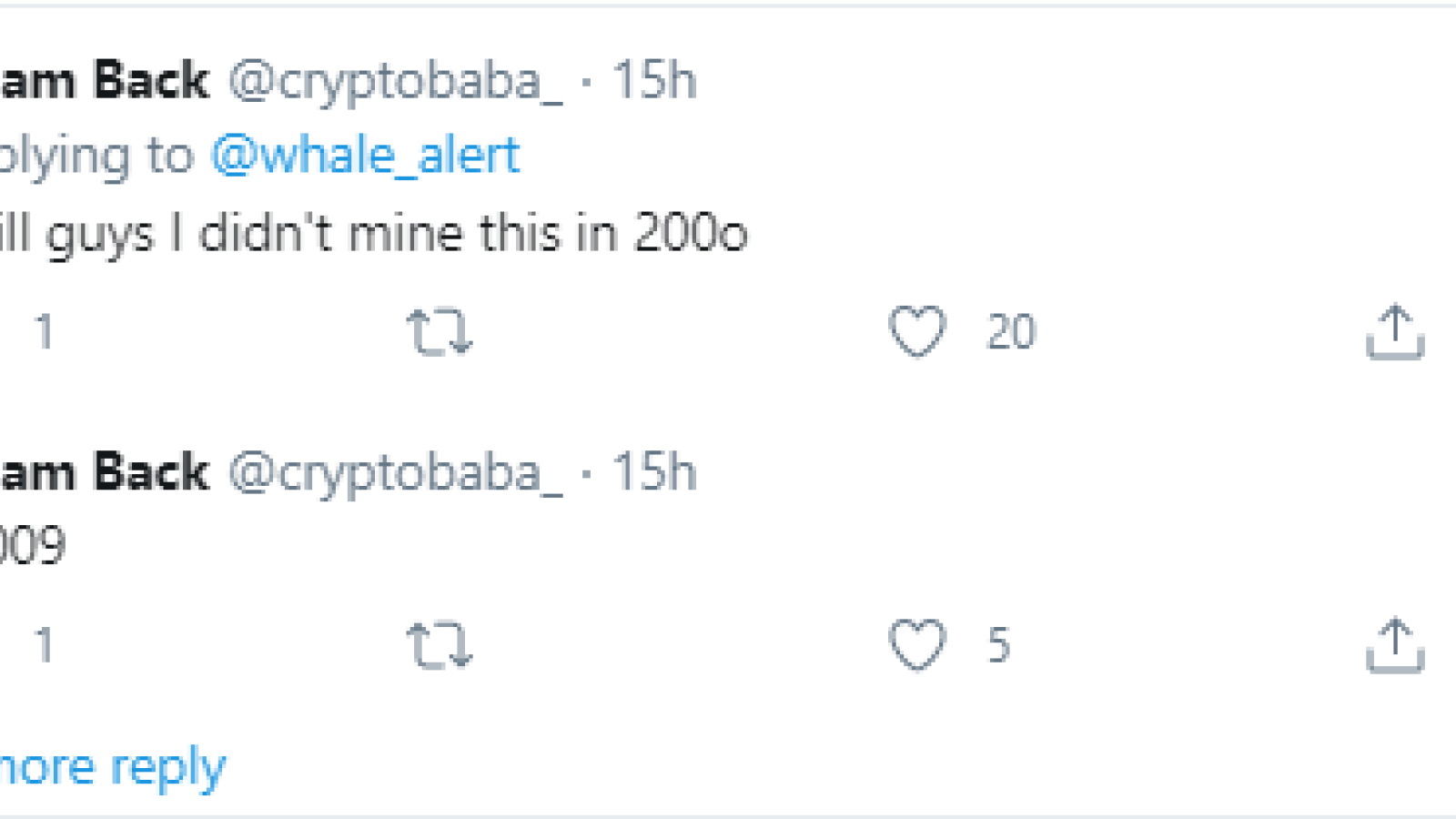 The total amount of XRP wired by Ripple in the past seventeen hours equals 209.5 mln XRP. That is $41,973,728.
Largest ODL corridor sends 20 mln XRP
Ripple's biggest ODL corridor, the Mexico-based Bitso, has also moved some cash in crypto. XRPL Monitor has reported that this crypto exchange has transferred two lumps of 10 mln XRP each.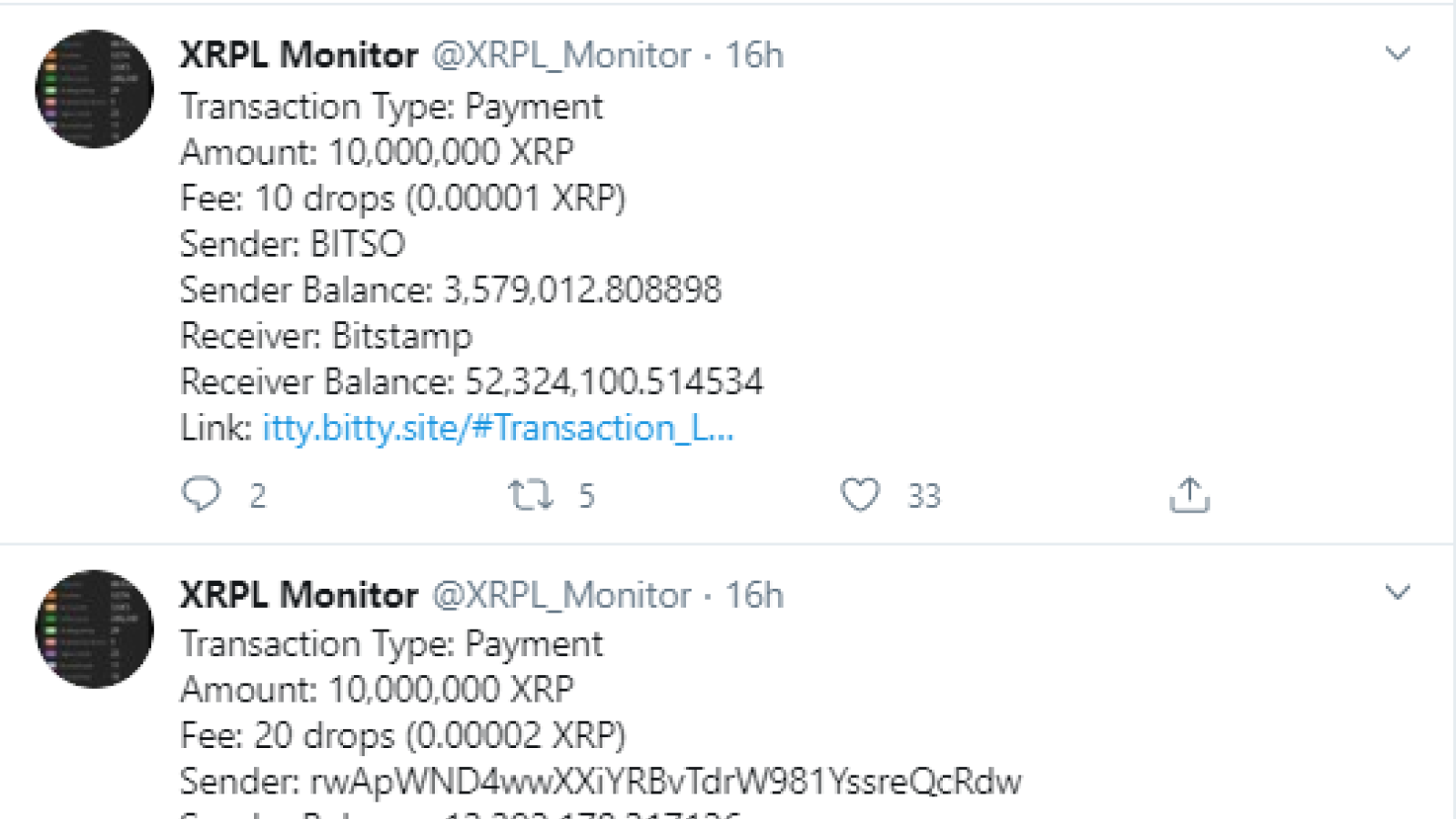 Previously, U.Today wrote that the EUR ODL corridor Bitstamp sent nearly 150 mln XRP in two portions.