The Raiden Network is a high-speed payments platform based on smart contracts and built on the Ethereum protocol. Their "Red Eyes" release is an alpha version used for testing and should be treated as such (bugs and other problems may arise).
Even if it's just an alpha, its successful launch on the mainnet could bring Ethereum to new heights, especially if Red Eyes proves functional as a payment channel.
Chart Analysis – ETH/USD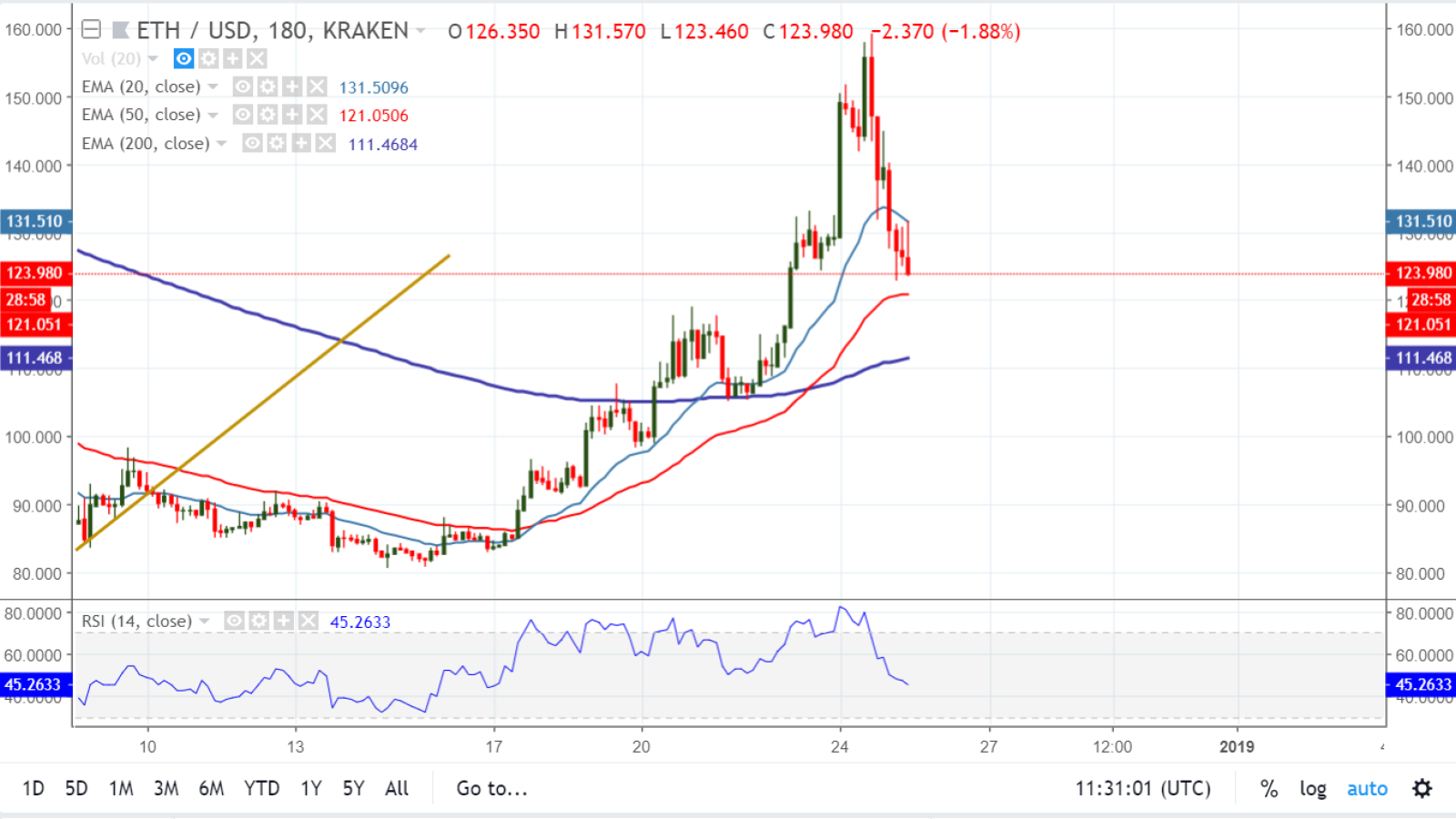 Lately, ETH has been moving like a rocket, posting 10% gains on Tuesday and a whopping 54% over the last 7 days, but currently trading at $129 against the US dollar after reaching a daily high at $139.
It must be noted that ETH/USD has not yet surpassed the 200 EMA on an 8-hour chart (at least not convincingly) and the Relative Strength Index is overbought (above its 70-level), so it would be wise to wait for a retracement lower before entering any positions but of course, this is not financial advice, just an opinion. In the longer term, 170 looks like the next target, with a cluster of resistance between 170 and 185.
Support zone: if the pair moves above 150, this will probably become support (as BRN - big round number); technical support sits at 122 – 125
Resistance zone: 170
Most likely scenario: move into 170 after possible retracements lower
Alternative scenario: sideways, choppy