*Disclaimer: Price information is averaged to accommodate the high volatility of the assets.
As the price of BTC fell last week, the entire altcoin market retreated even more, with many altcoins giving up all of their fast gains made in the days before. XRP also retreated sharply, dropping from a high of $0.79 to $0.45 in 3 days. $0.45 is a good support level to get in and the price of XRP rebounded quickly to current $0.64. In the aftermath of the drop, XRP has rebounded one of the most amongst the top 10 coins, with its rebound outperforming that of BTC and ETH. Although the entire crypto market rebounded, the magnitude XRP did it made it stand out.
Looking at the chart of XRP/USD, price has broken out of the triangle consolidation zone, with a possible retest of its previous high of $0.79 looking very likely.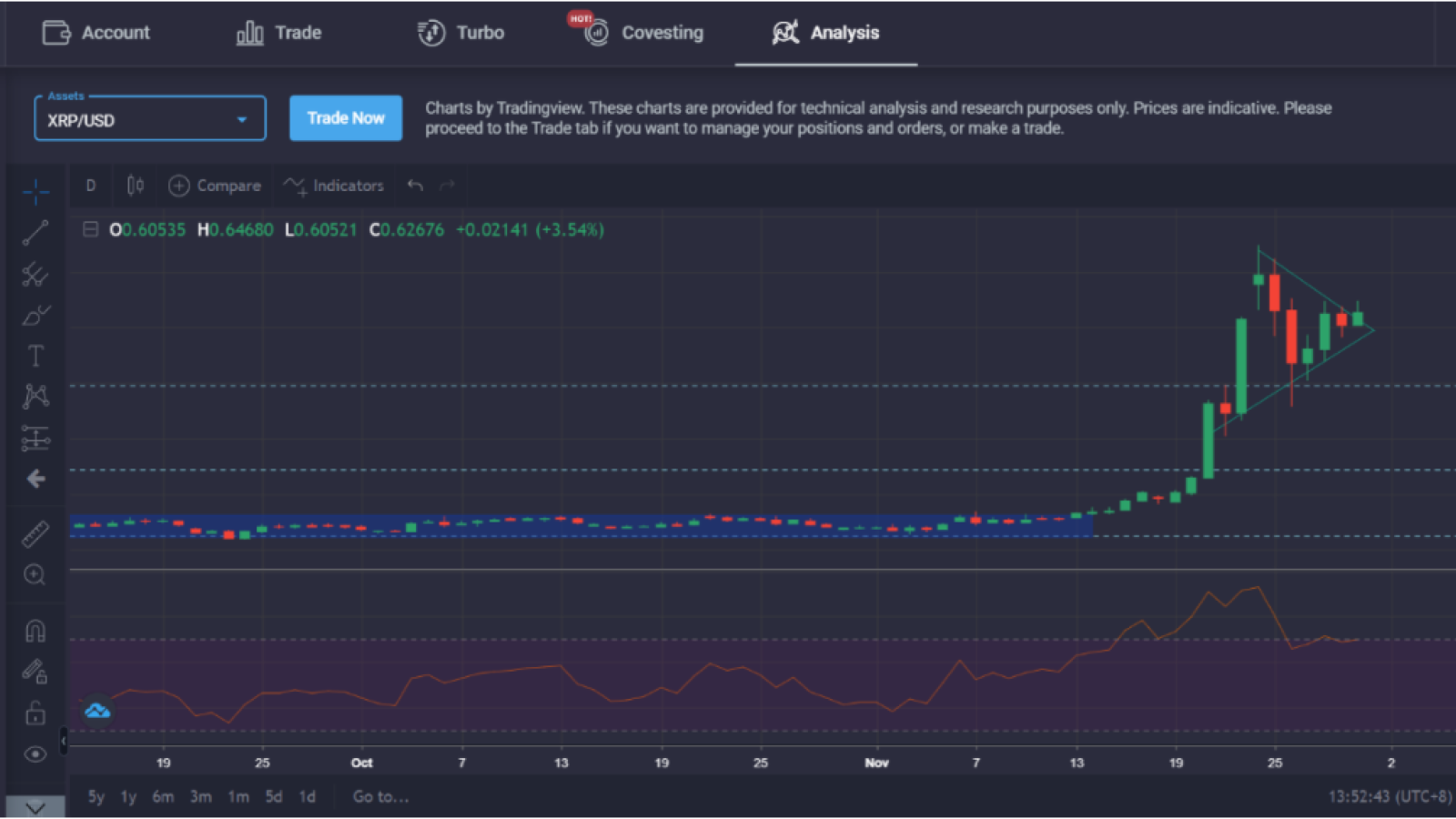 Does on-chain activity support the case of a strong XRP against its peers?
According to data, ever since the spike in price, social media activity on XRP has spiked up tremendously, with social volume of XRP catching up to that of ETH currently. Of course, that of BTC is still the highest, but XRP is quickly gaining attention from the masses as the next most talked about coin and it deserves the placement after a very lacklustre 3 years despite the ecosystem having grown significantly. Perhaps investors are finally realizing how XRP has grown and the price is catching up with it. Social media mentions of XRP is at a 3-year high, matching that in the 2017 bull market.
Does XRP fundamentals match the attention it is getting? If the fundamental story is growing in tandem with the amount of attention it is getting, then the rally can be sustained. If there is no improvement in its ecosystem building, but mere speculative activity clocking up the level of interest, then the rally may dissipate with time.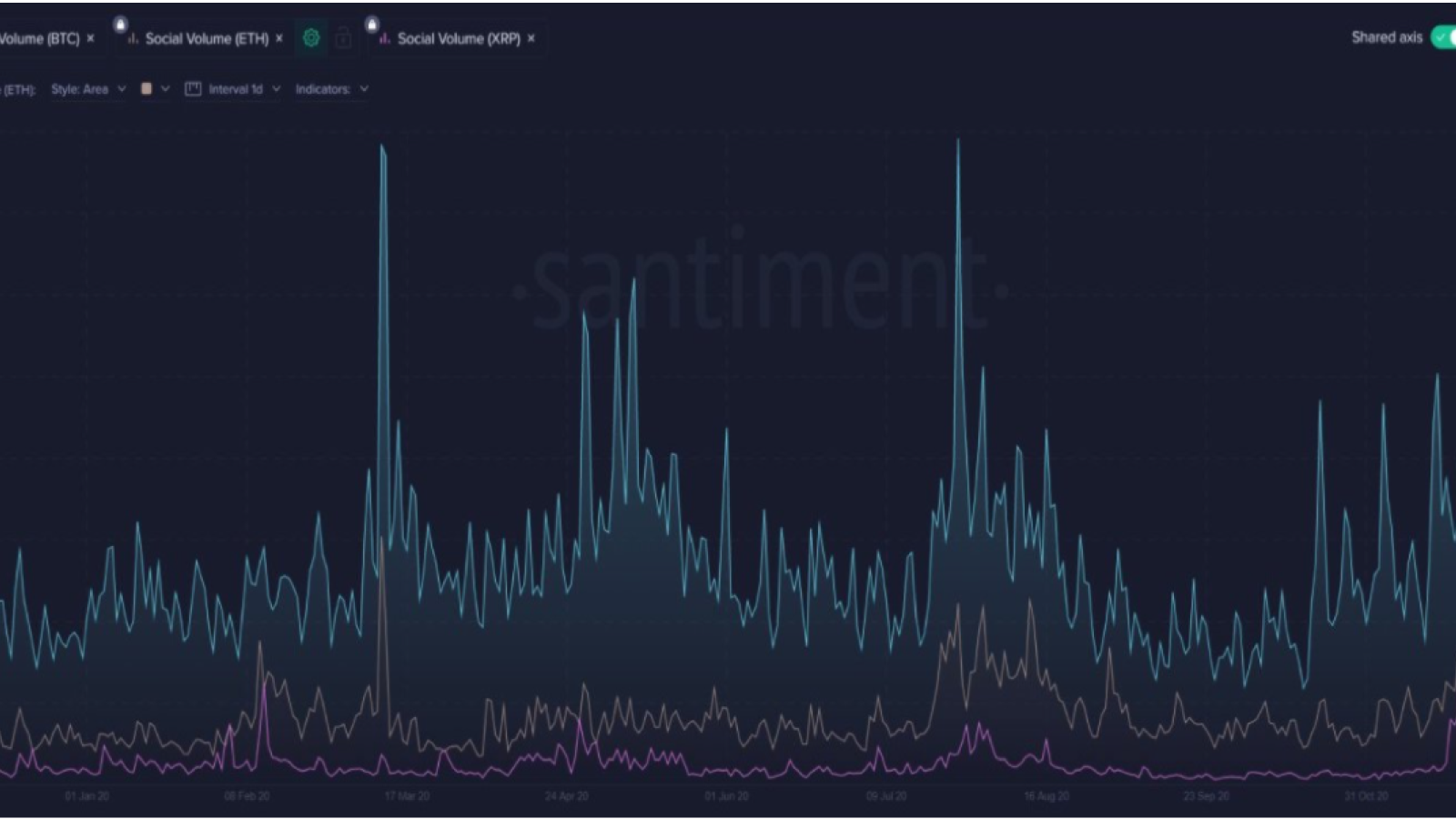 Fundamentally, the XRP ecosystem is doing great, with partnerships inked with many financial institutions. In August, it was revealed that India's largest bank, HDFC Bank Limited (HDB), had joined RippleNet. In November, Ripple finally confirmed its cooperation with the Bank of America (BAC) as the US second-largest bank had also become one of RippleNet's clients.
A few days ago, the Official Monetary and Financial Institutions Forum (OMFIF) published a report that singled out XRP. The OMFIF believes that the DLT technology on which XRP operates could address five key issues, namely "security, speed, transparency, traceability, cost and risk management" for wholesale fund transfers and added that "Ripple is seeking to position itself as an alternative to SWIFT".
The report notes that banks can replace SWIFT with an XRP pool, making transactions more efficient. Banks only have to hold its domestic currency and maintain one account with XRP, with only enough XRP to service its largest expected payment obligation. This process will minimise the number of intermediaries and their mark-up on spreads. Ripple's objective of making XRP to de facto transfer agent used by banks seem to be gaining traction. This is very exciting news for the adoption of XRP as an international transfer agent that will continue to drive demand for XRP.
Developer activity is also on a rising trend within the community since August, a sign that more developers are building on the network.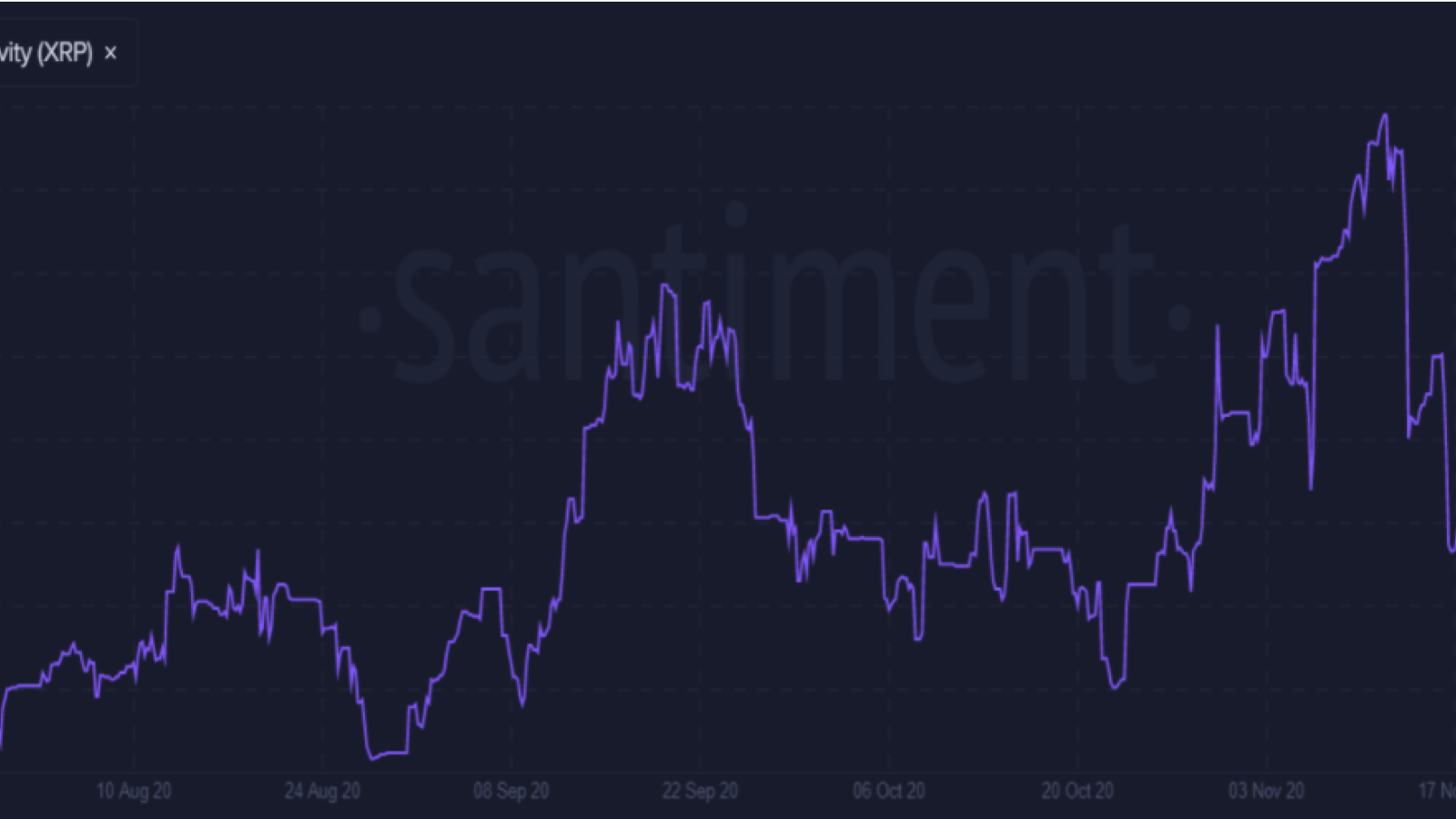 Despite having fallen almost 50% of its rise, amount of social media mentions about XRP is still at highly elevated levels. The social volume of XRP is still manty times that of what it was before its recent spike up. This heightened level of social volume should support the price of XRP as a high social volume is able to let more new comers get exposed to XRP and purchase it. With the ongoing Spark token airdrop snapshot still 2 weeks away, the social volume and dip buying of XRP is expected to continue until at least 12 December when the snapshot will be taken.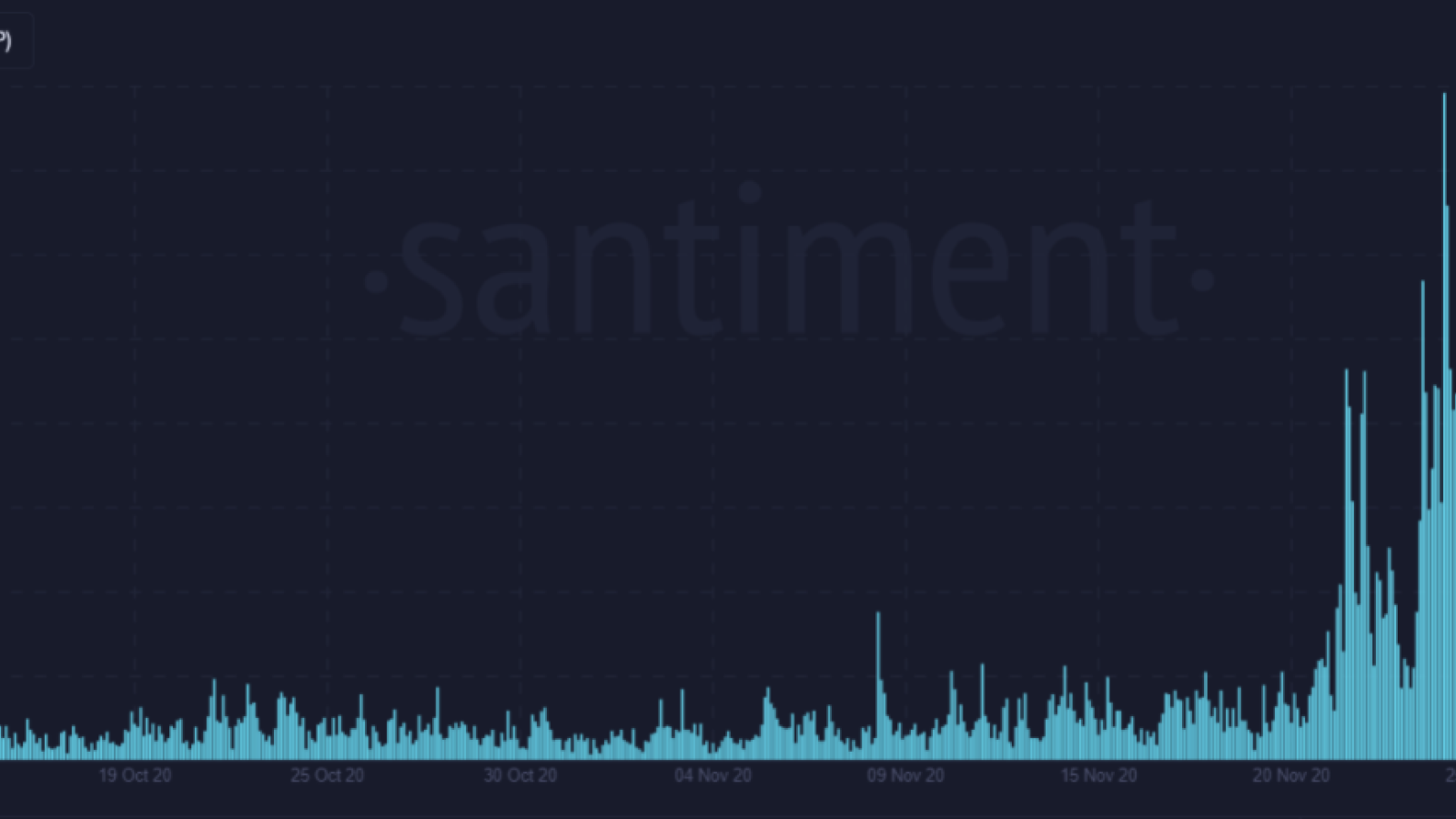 With a highly anticipated airdrop along the way and a lot more attention on social media platforms not dying down, XRP is not expected to drop below $0.40 in the near term. Its previous drop to $0.45 may have been the interim bottom. This very fast uptick in social volume has the potential to bring in many new curious buyers that may send XRP to outperform both BTC and ETH in the near term. Could $1.00 be in the works?
*Disclaimer: Price information is averaged to accommodate the high volatility of the assets.
About Kim Chua, PrimeXBT Market Analyst: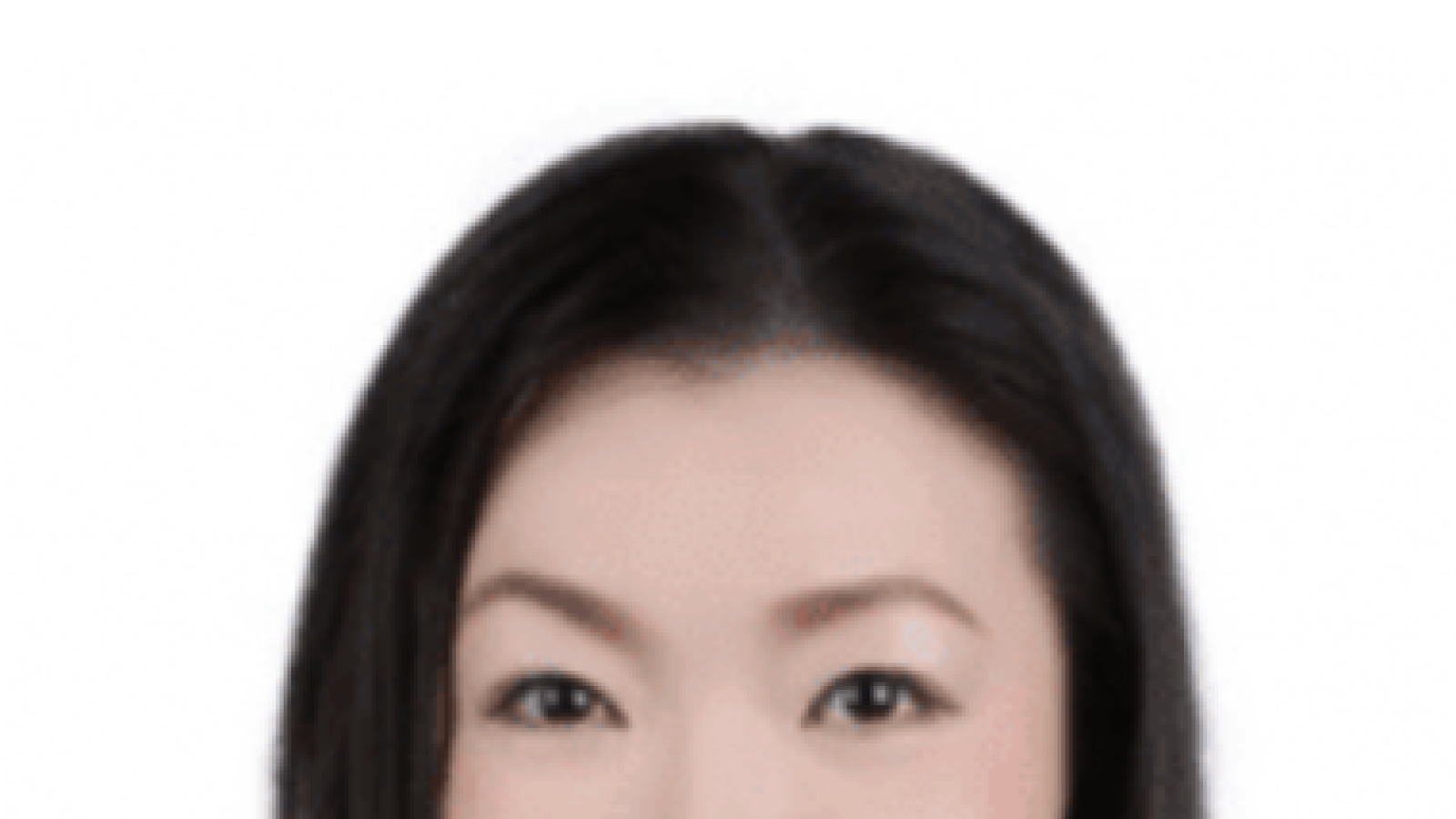 Kim Chua is an institutional trading specialist with a track record of success that extends across leading banks including Deutsche Bank, China Merchants Bank, and more. Chua later launched a hedge fund that consistently achieved triple-digit returns for seven years. Chua is also an educator at heart who developed her own proprietary trading curriculum to pass her knowledge down to a new generation of analysts. Kim Chua actively follows both traditional and cryptocurrency markets closely and is eager to find future investment and trading opportunities as the two vastly different asset classes begin to converge.